This week ramps, rhubarb, garlic, watercress, asparagus, and lacinato kale.
I went to work right away on some of these items. Grilling up the asparagus next to chicken for dinner the next evening. I added some kale chips as a side…
Finally I whipped that rhubarb into a Strawberry Rhubarb Crisp. I envisioned topping it with some vanilla ice cream but we were out so I used a little whipped cream instead. Jack was bonkers for it. Ben ate it all up and the twins licked the whipped cream off around the crisp. The next morning I sneaked some on top of my yogurt for breakfast. Hey! It's got fruit and oats! It could be breakfast!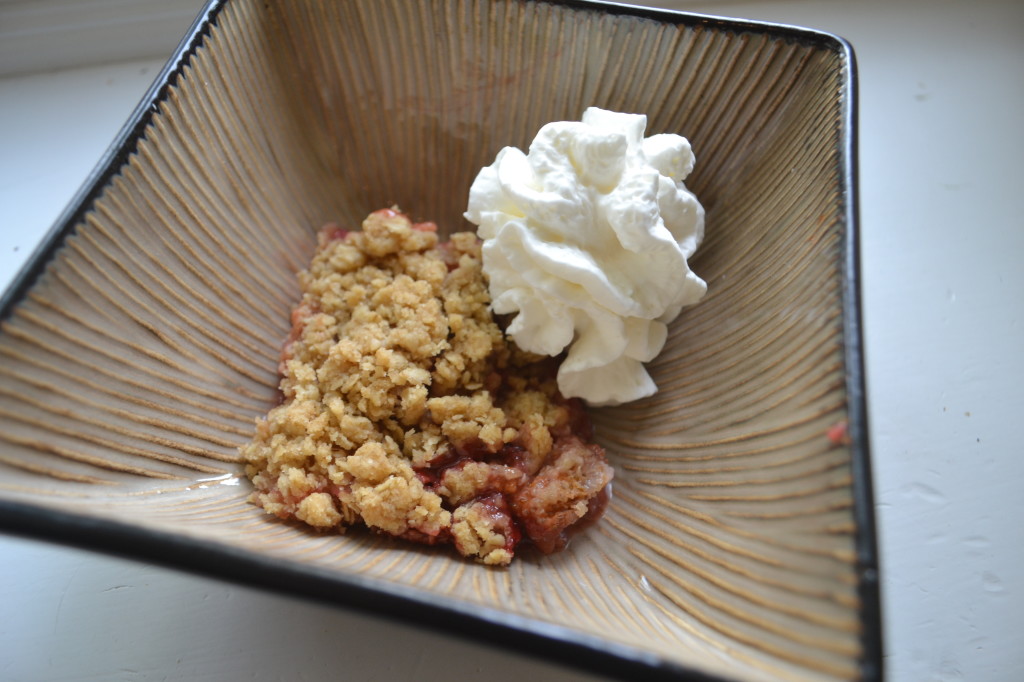 Watercress was used in a kitchen sink salad. I even added some of the leftover grilled asparagus in it.
Finally the garlic and ramps were put into my vegan dhal from one of my favorite cookbooks, Appetite for Reduction. I've been eating it next to Trader Joe's frozen Naan and slopping it top of leftover brown rice all week. It's so yummy I didn't even offer it to the kids for fear of them dumping it all on the ground or taking one bite and wasting the rest!
Pin It