I love it when Hanukkah starts on a weekend. It means we have the whole day to celebrate the occasion.
On the first morning of Hanukkah, the Hanukkah Bears brought Gingerbread houses to decorate.
But before we decorated, I tried a Lemon Ricotta with Blueberry Syrup recipe from the New York Times. We ate those while watching the World Cup Finals. If any of you were not following the story of the World Cup this year, I highly suggest you listen to the Podcast "The Last Cup". Because of this podcast, I was really hoping Argentina would win. Everyone in the house, in fact, was betting for Argentina, except Sam.
The game did not disappoint, it was a nail biter that had us all screaming and jumping in our seats. In the end, Sam was made to wear the Messi Jersey as penitence.
After the game we got straight to decorating (our should I say eating?) our gingerbread houses.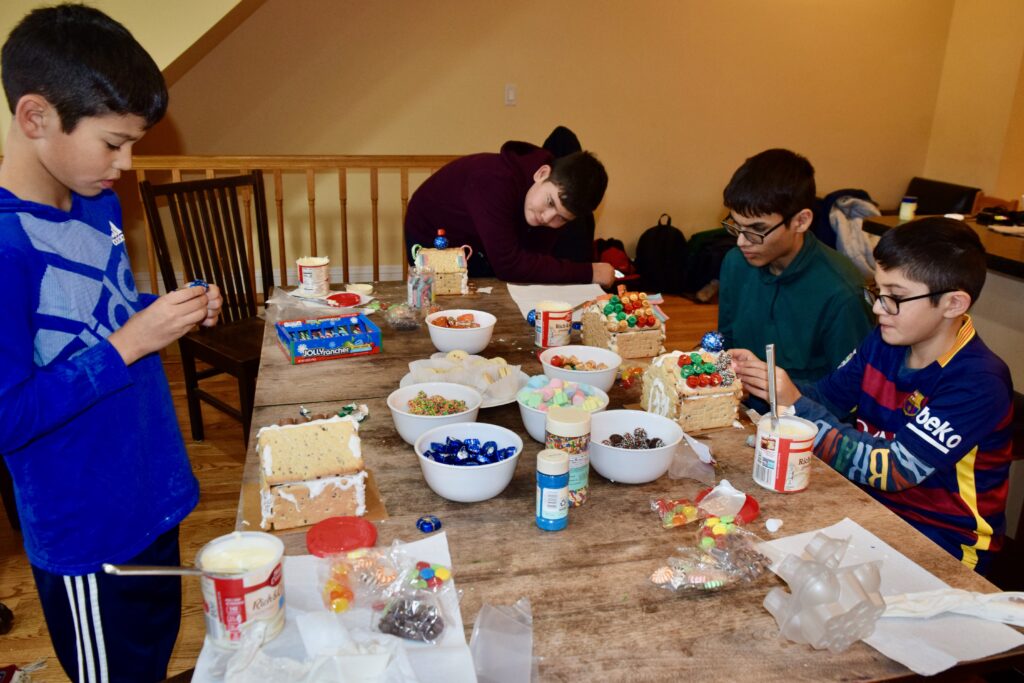 That afternoon Adam brought the kids to the stores, buying last minute Hanukkah gifts of their choice. The Lego Store, the art store, as well as Amazon and Ebay were where most of the gifts were purchased.
For dinner I had grand plans for Latkes and many more laborious foods. In the end I stuck with Brisket, home made Challah, and Green Beans.
Not that the kids cared. Dinner is just an obstacle to lighting the candles and opening presents.
The boys all opened up Legos on the first night and quickly took over the dinning room table, building.
After bedtime, I snuck down and set up the Hanukkah Bears for the next morning.
Pin It