This week asparagus, celery, ramps, zucchini, carrots, red leaf lettuce and chives.
Right away the asparagus was roasted in the oven at 425° with a little salt, pepper and olive oil. So simple and yummy. And exciting to see asparagus back on the menu!
I used the ramps and chives in whole wheat biscuits with bacon bits.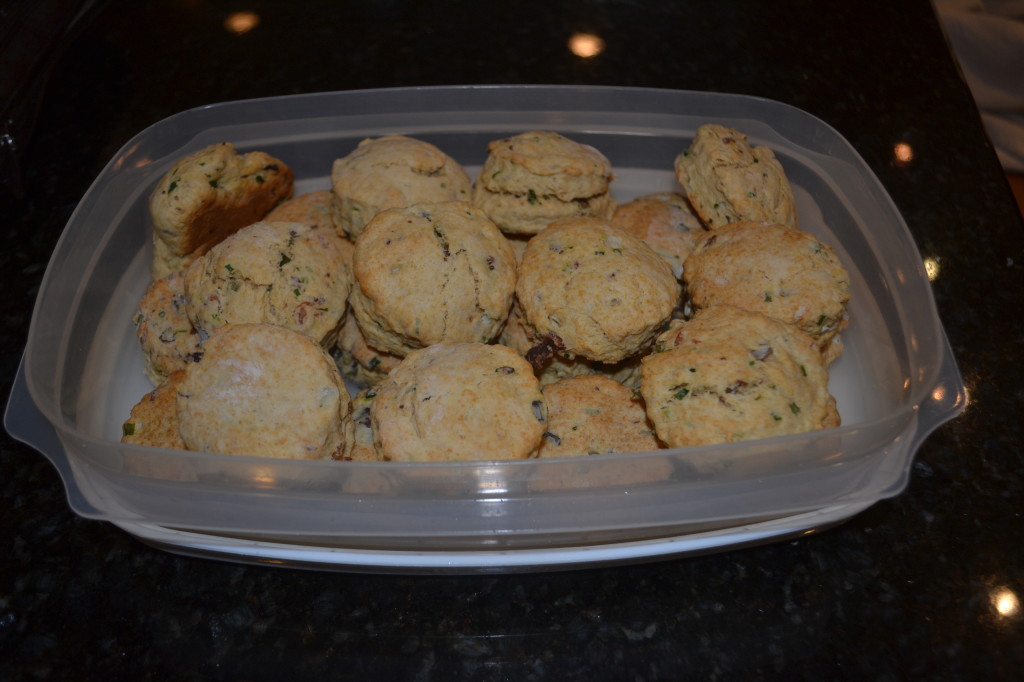 I thought they were really good but the kids were kinda meh about them.
The carrots and zucchini were added to a Harvest Cake.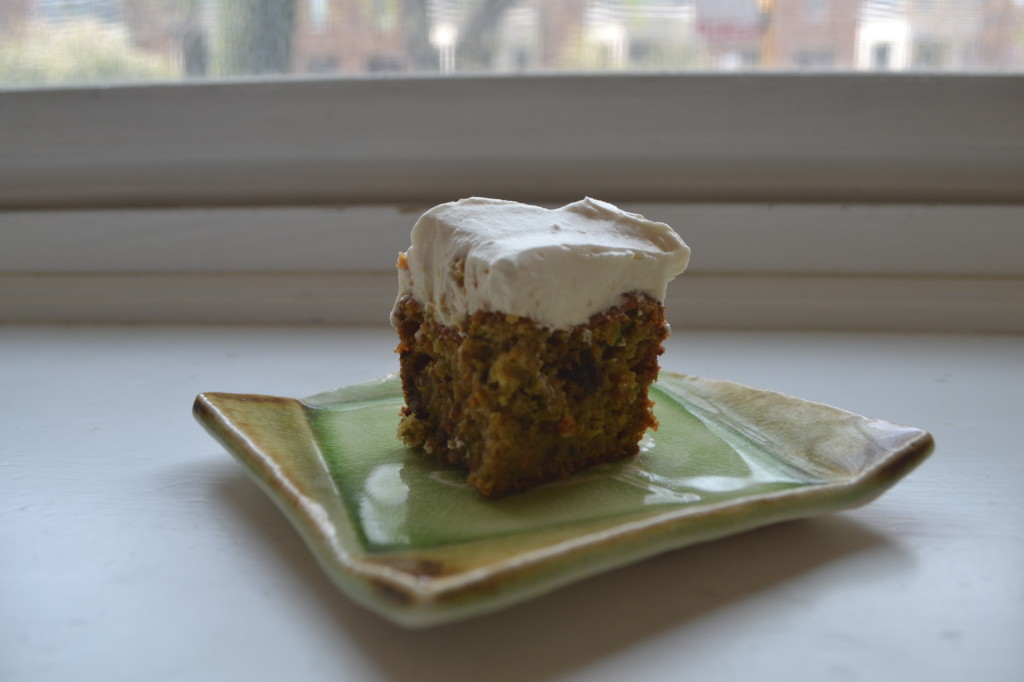 This turned out heavenly. I didn't use the goat cheese frosting, instead I whipped up 6 ounces of cream cheese with 1/2 cup of sugar and 2 cups of whipping cream.
Leftover carrots and celery were braised as a side dish one night.
Finally I made a salad with the red leaf lettuce and the leftover asparagus. Threw in feta, cucumbers, tomatoes and all the rest of the leftover steamed veggies I had in the fridge – green beans and carrots, tossed it with some mustard vinaigrette and ate away.
Pin It