Fourteen was a big year for Ben. After 9 years in a single school, he has moved onto high school. His new school, just like his old one, runs 11 months a year, which means Ben has already started and is in the awkward process of adjusting to a new environment.
Despite these major changes, we still kept the birthday rituals the same.
We got the same birthday donuts, the same birthday sushi dinner at the same restaurant, and at the end of the night we sung to the birthday cake.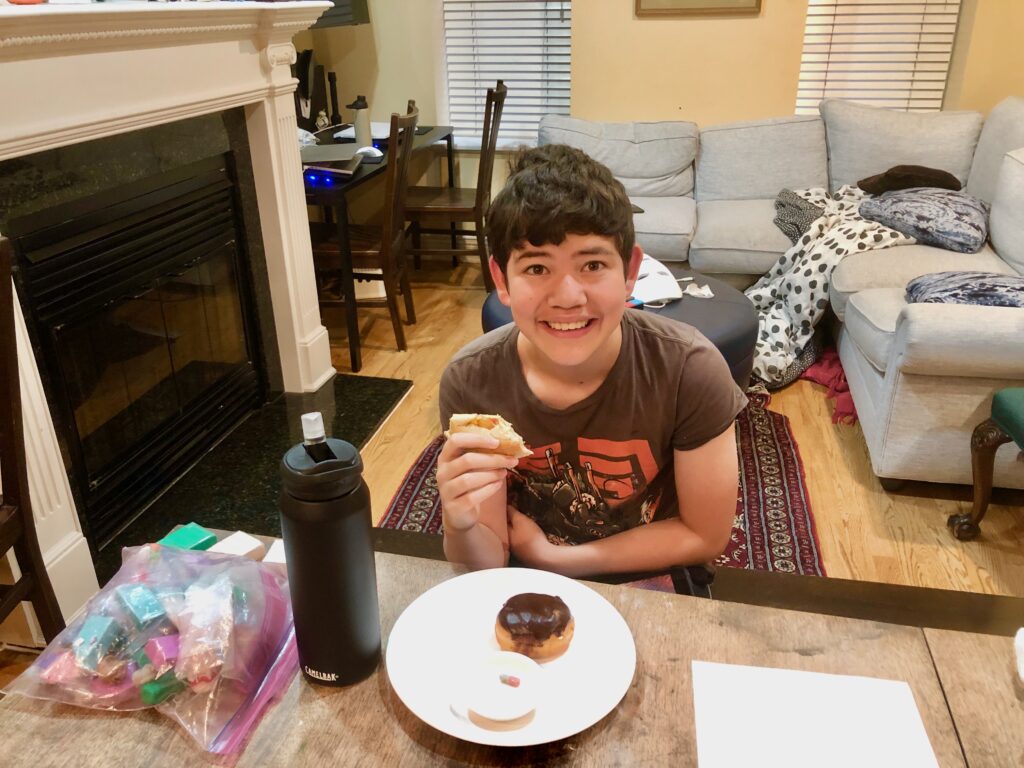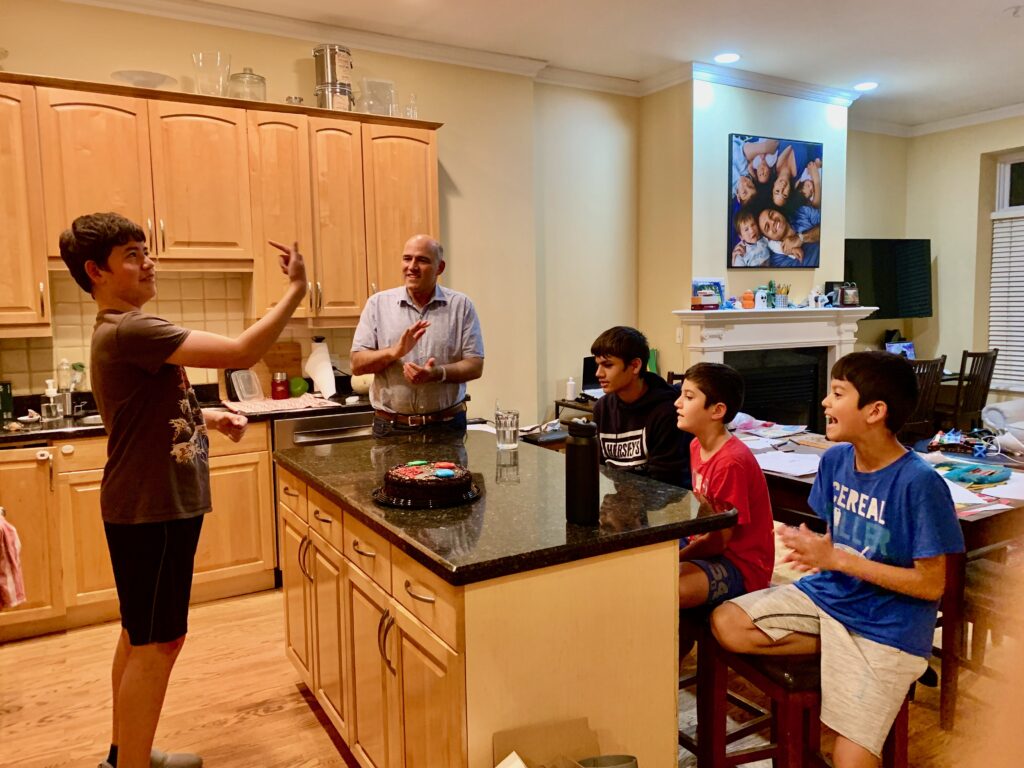 In between all that eating, he had an art lesson and Adam took him to get a new iPad.
Shortly after his birthday, we got a sitter for the other kids and took him to the Mayo Clinic for some testing. Thankfully everything we were worried about was negative. Without the worry and getting his parents full attention all the time, the trip ended up like an extended birthday for him.
In between doctors appointments we did walks and had treats.
One day we drove over to the Mall of America so Ben could spend some of his birthday money on Legos and Crayola markers. We got to play extreme mini golf. We also got to see the new Misson Impossible Movie. I highly suggest it. In fact, we are binge watching the previous Misson Impossible Movies with the twins now in the hopes that they can see the new one on the big screen before the theaters stop viewing it.
Finally Ben asked if he could have a soccer lesson with his brothers.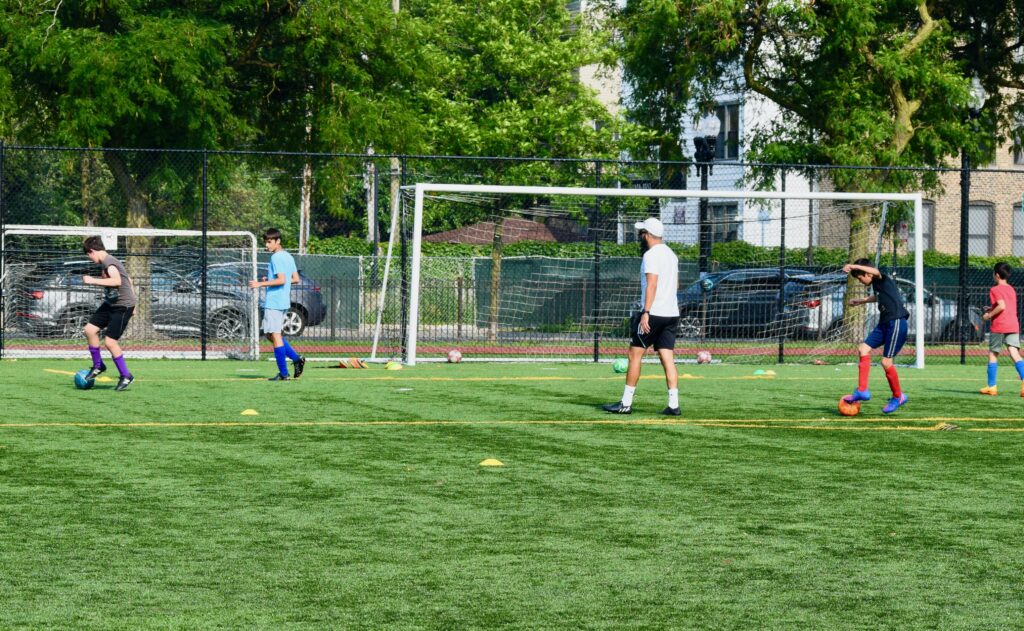 Overall I would say it's a successful birthday. It was also a year of incredible growth for Ben. Not just the transition from middle school to high school, but physically as well. While we were at the Mayo Clinic, they measured his height at 5 ft 7 in!
Pin It