Jack celebrated his 12th birthday party at FlightClub, a social darts venue that opened recently downtown.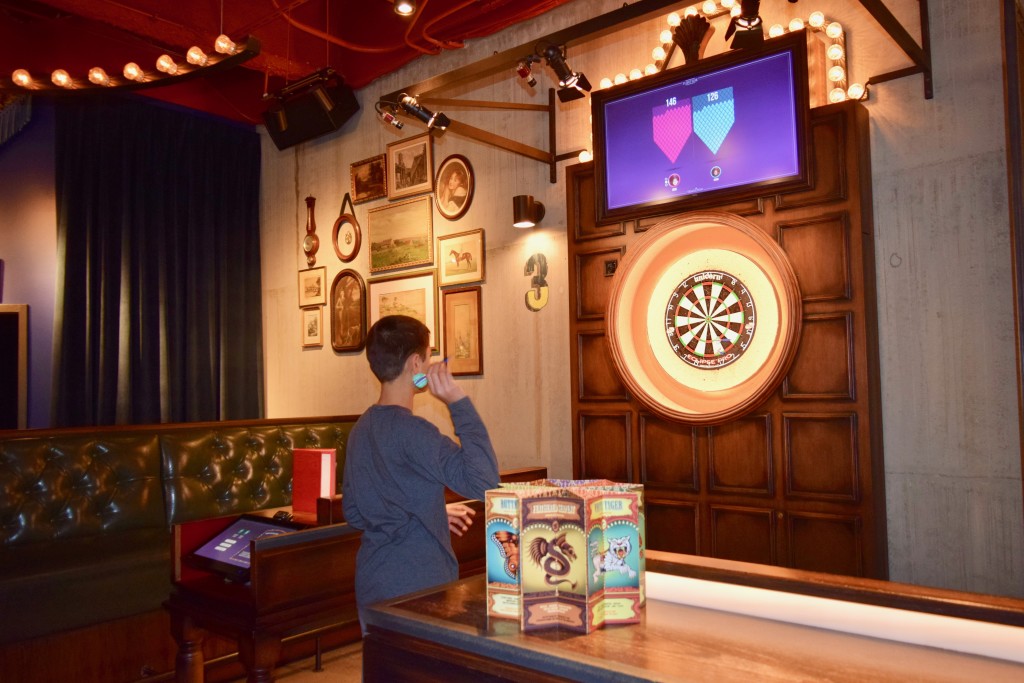 They have a computer connected to the dart board so the dart board can be used to play games like shoots and ladders. Up to 12 people can play together in these little booths called "oches" (pronounced like hockey without an 'h').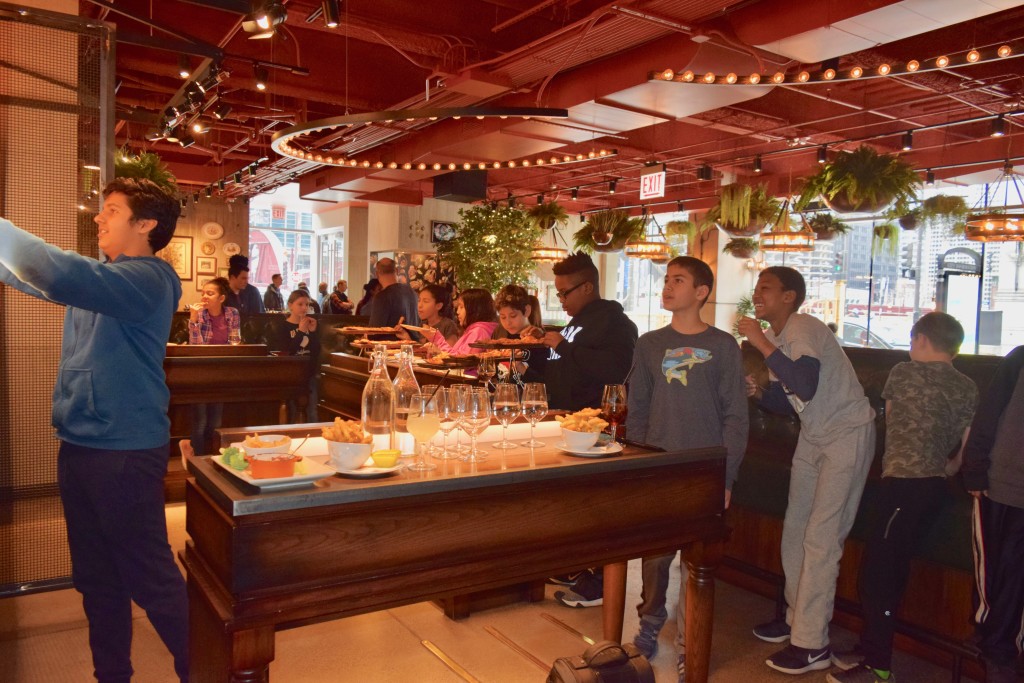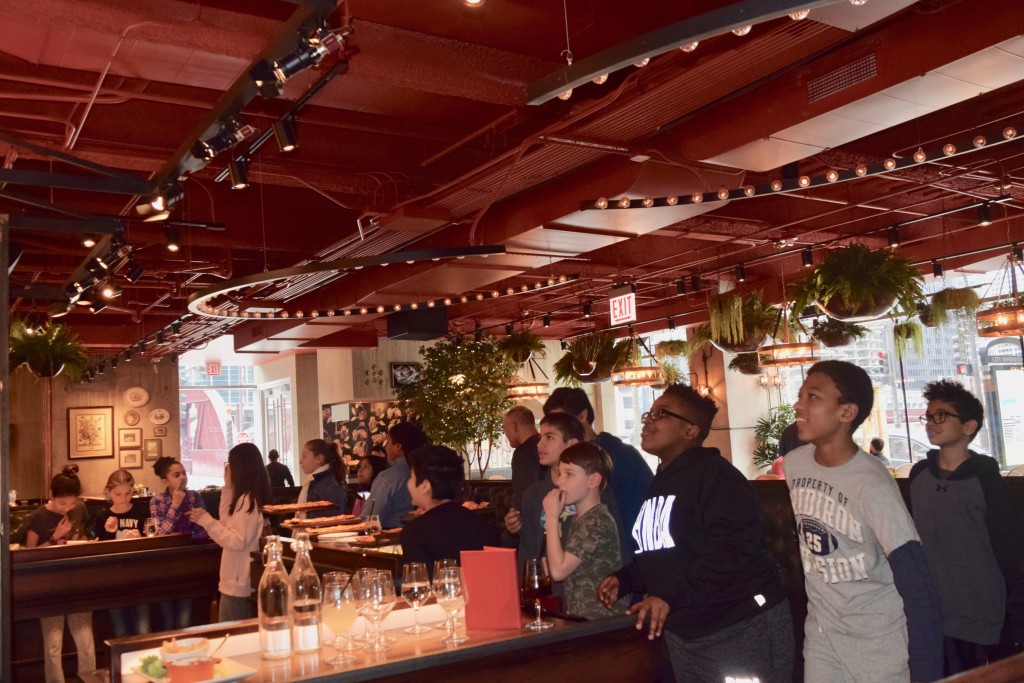 Once you are 12 years old, you can play with the steel tip darts they provide, so we left the our younger kids with a sitter that day.
They had pizza, sliders, veggie trays but you can order from the menu whatever you like. Servers came by unlimited refills of their own personal drink orders, just like a full service bar. There was even a coat check.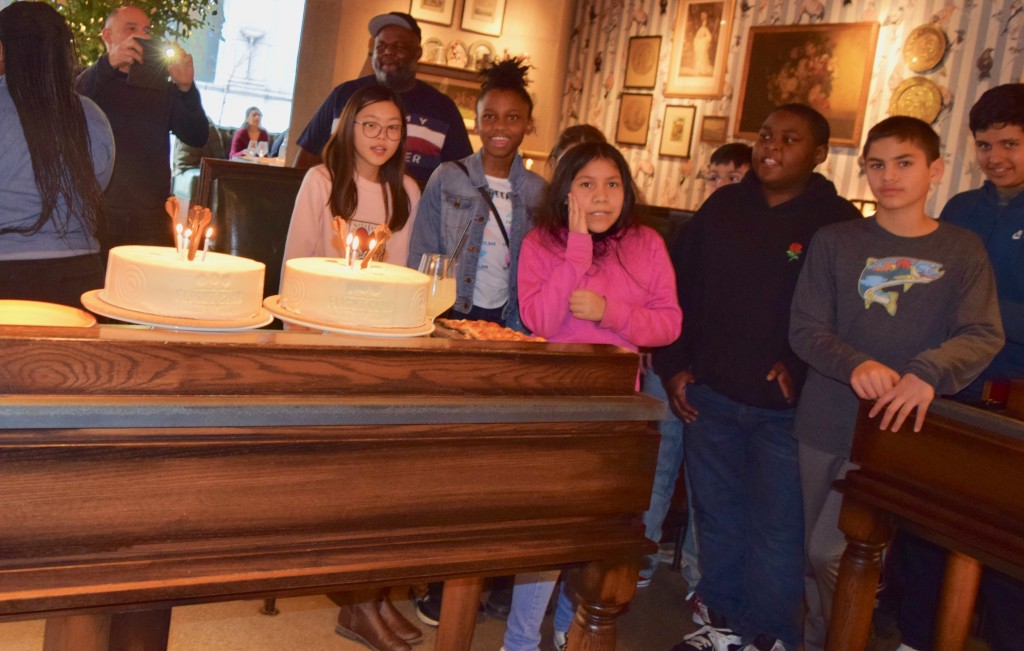 They also had dart birthday cakes so we didn't even have to spend two full days ordering and picking up a cake from the suburbs.
It was possibly the easiest party I'd every organized.
Afterwards, we came back and Jack opened up lots of gift cards for his new iPhone (his birthday present from us), Xbox gifts cards (perfect as Season 8 of Fortnite is right around the corner), and more gift cards to place like Amazon or Target (which he pooled to get a drone).
Then, on Jack's actual birthday, we had the traditional donuts for breakfast, he brought in a popsicle treat for lunch, and dinner at his choice, Shine Restaurant.
Afterwards, he opened presents from his brothers, we sang Happy Birthday to him, and shared his favorite cake – a Key Lime Pie from Mandy Bs.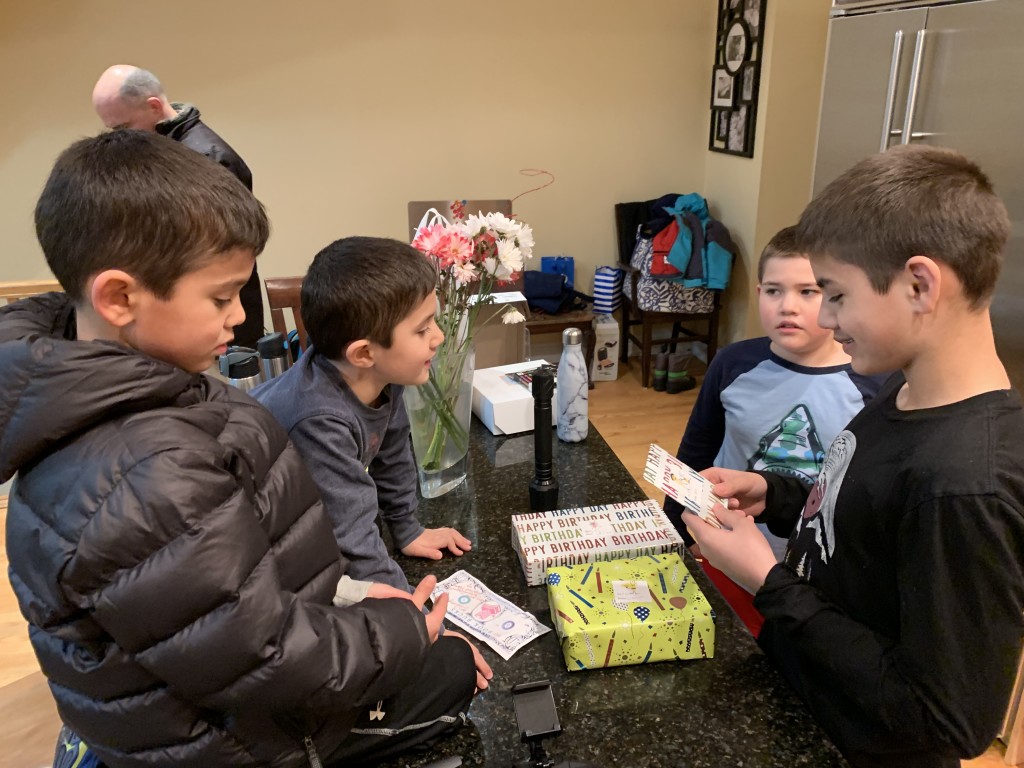 This was a big year for Jack. He outgrew me. I am now the third tallest in the house. He can help me with the kids sometimes, or if he wants, I can let him stay at home by himself while I run a quick errand. And, he continues to be super cool. He's got such an amazing outlook on life. He is even keel, generous, and thoughtful with a great sense of humor. Adam and I are so proud to see the man he is becoming.
Pin It