After much thought, Adam and I decided not to take the kids trick or treating this year. We just couldn't think of a way to do it that would adhere to the CDC guidelines.
Three days ago, Governor Pritzker announced that all indoor dining and bars will be shut down. A curfew is in effect. Our hospitals are almost at capacity.
Now is not the time for risk.
Although the kids will not trick or treat, they still had the option to get a new Halloween costume. Only Aaron took us up on the offer.
When his costume arrived he wore it for two days straight, even to bed.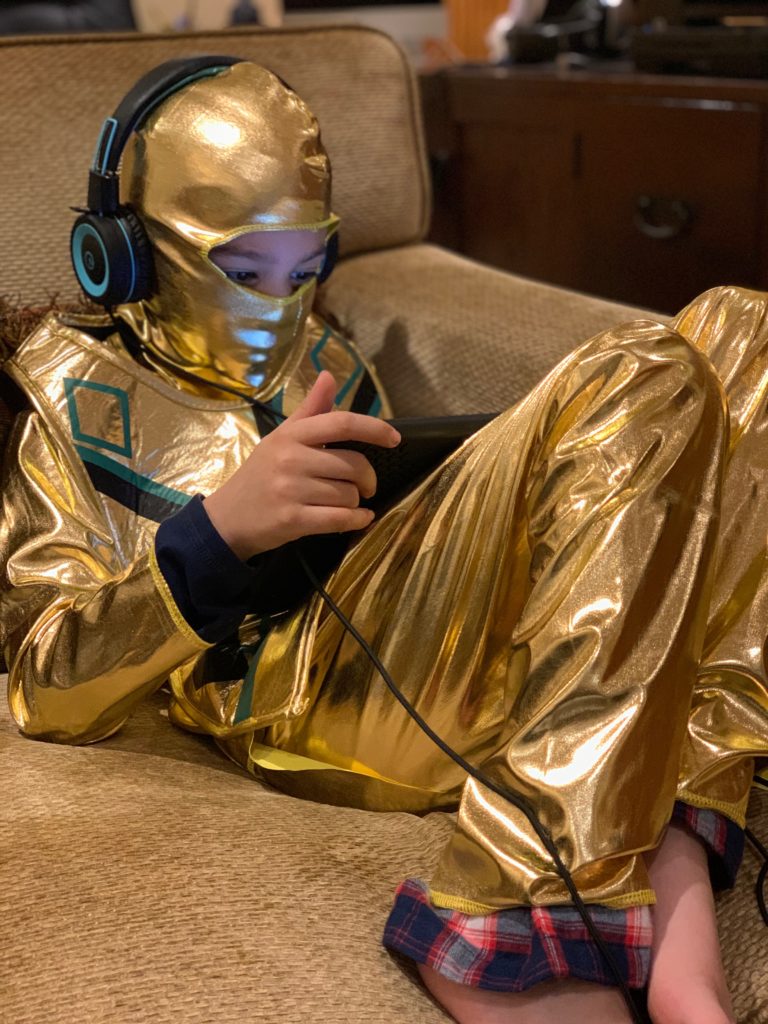 He even wore it to school. In addition he's been dressing up Teddy in costumes to sit with him at school for the week. Maybe I helped. By helped I mean Jack and I would dress Teddy up every night so in the morning Aaron would be surprised.
We decided to do an Easter Egg hunt with candy to replace Trick or Treating this year.
In the morning, I did a social distancing walk with my friend Hedy.
While I was away, I left the box of Easter Eggs and the bags of candy for the kids to stuff with Adam.
Hedy and I walked for about an hour, then before going home, we went to Walgreens to pick up a poster to put on the door. I wanted to let people know we will not have candy this year. It's bad enough my kids are missing out, I don't want the bell to ring all night, constantly reminding me how many others are missing out as well. Last year I gave away 7 bags of Costco size bags of candy. That's a lot of missing out.
While we were in Walgreens, I looked up and spotted Adam, Ben and Sam coming down the escalator!
Apparently after they stuffed the Easter Eggs, there was still a lot of candy so they decided to go to Walgreens to find more. Because, you know, stocking Easter Eggs in October is a thing, right?
Now, I spent $100 on Halloween candy and you just heard that we didn't have enough eggs to fit it all, didn't you? So I think it's safe to say we have enough candy.
So what do you think they got at Walgreens?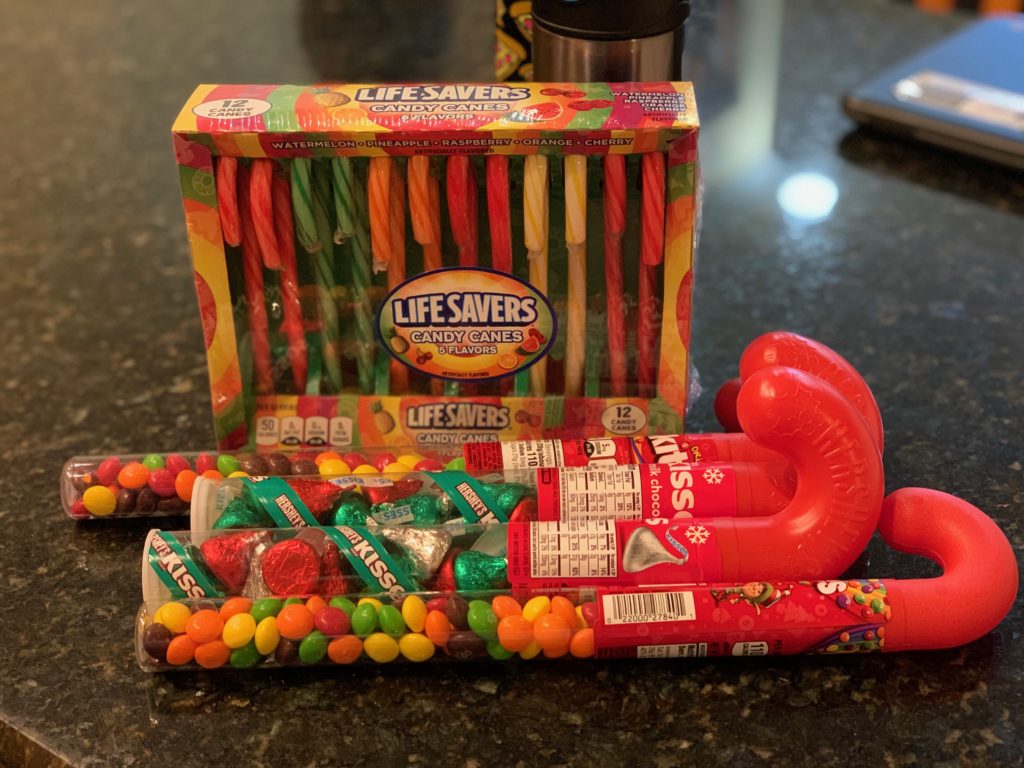 They got MORE CANDY!!! Not just any candy. Christmas candy. On Halloween. While looking for Easter Eggs.
When I got home I noticed the leftover candy was scattered everywhere. Apparently they had a candy fight with it. And I also discovered under the mounds of candy a bunch of unstuffed eggs, close to 30 of them.
Seriously people. I was only gone an hour.
When I got back Aaron and I made a sign and hung it outside. Sadly we noticed that, unlike last year when it snowed, this year it was perfect trick or treating weather.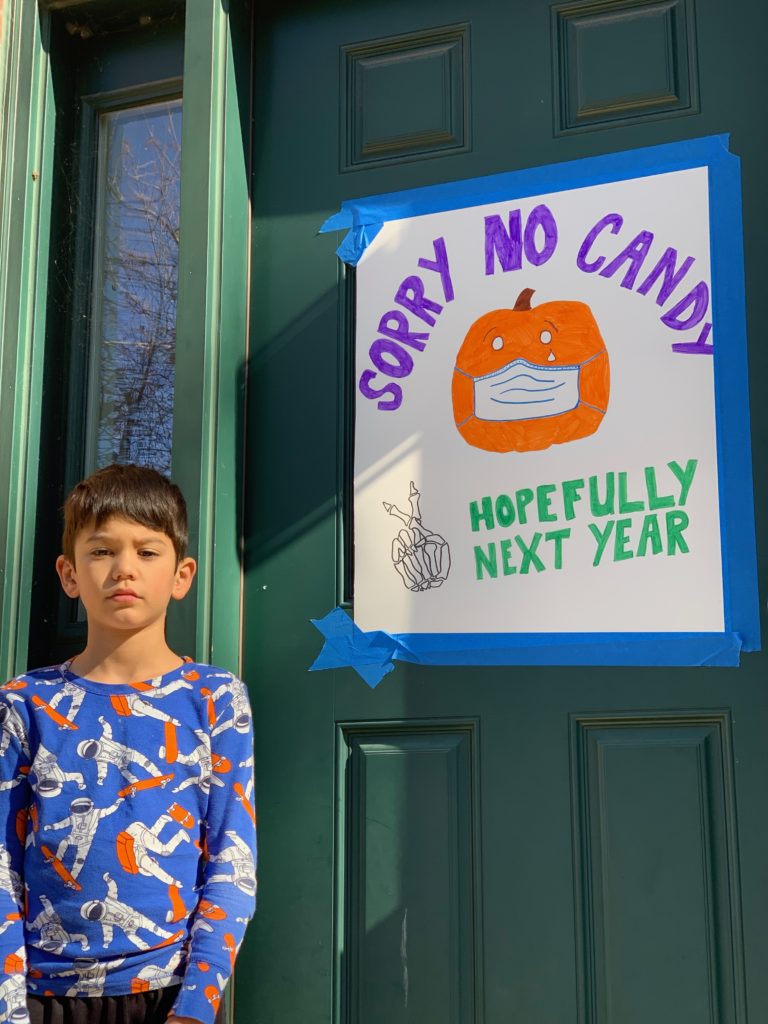 For a dinner treat we ordered deep dish pizza. Nothing like a huge gut bomb like deep dish before stuffing yourself with Halloween (or Christmas) candy.
Finally, the Easter Egg Halloween Candy hunt….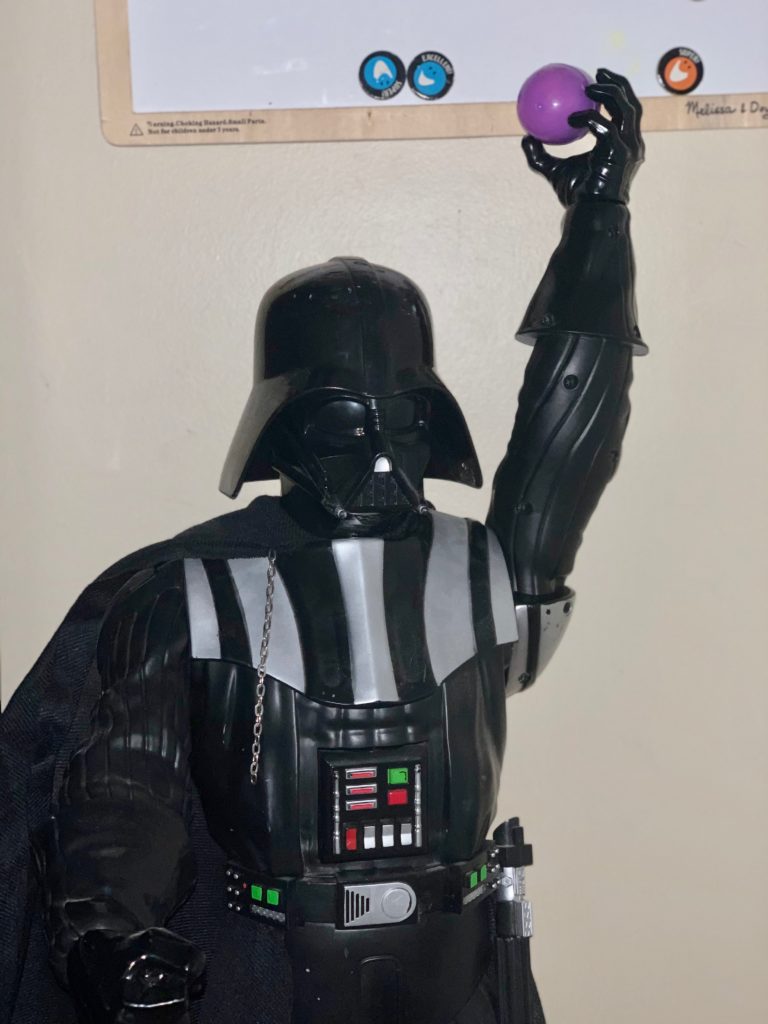 For the first time, we did the hunt upstairs. Which made for a lot of new and interesting hiding places.
Also, as a bonus, the kids gravitated to different rooms which kept them from fighting over eggs.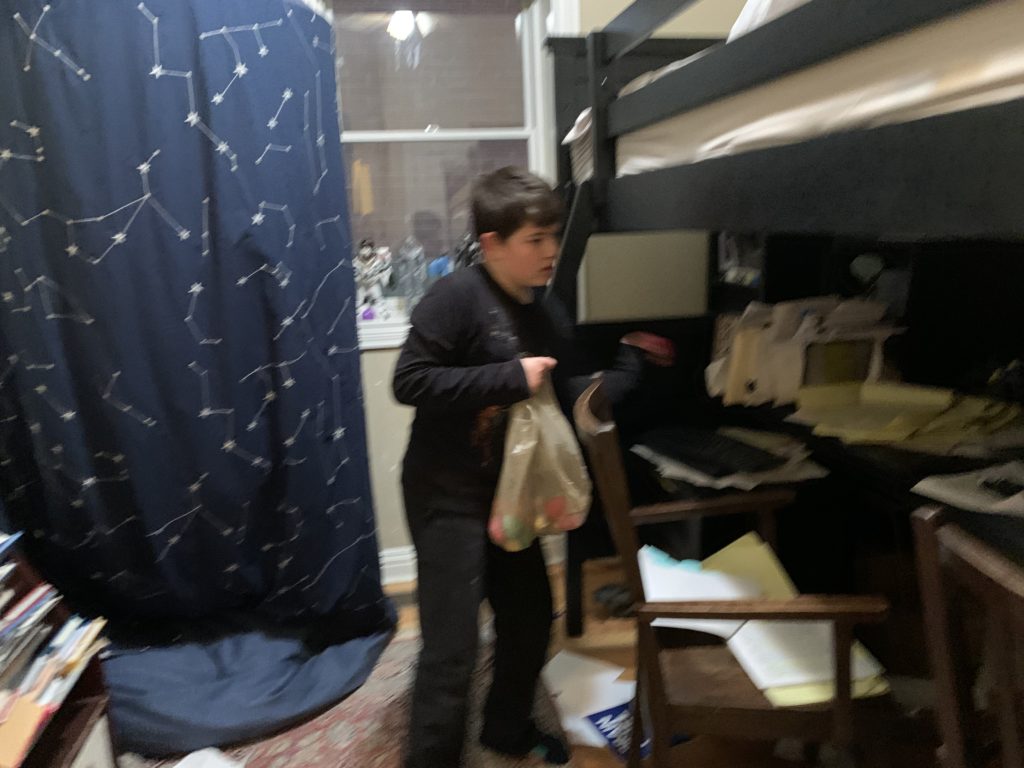 We ended the night with a walk around the neighborhood. We spent some time checking out the Halloween decorations.
But more importantly, Adam wanted to see the moon tonight. It was a rare blue moon. He read the last time this happened was over 70 years ago.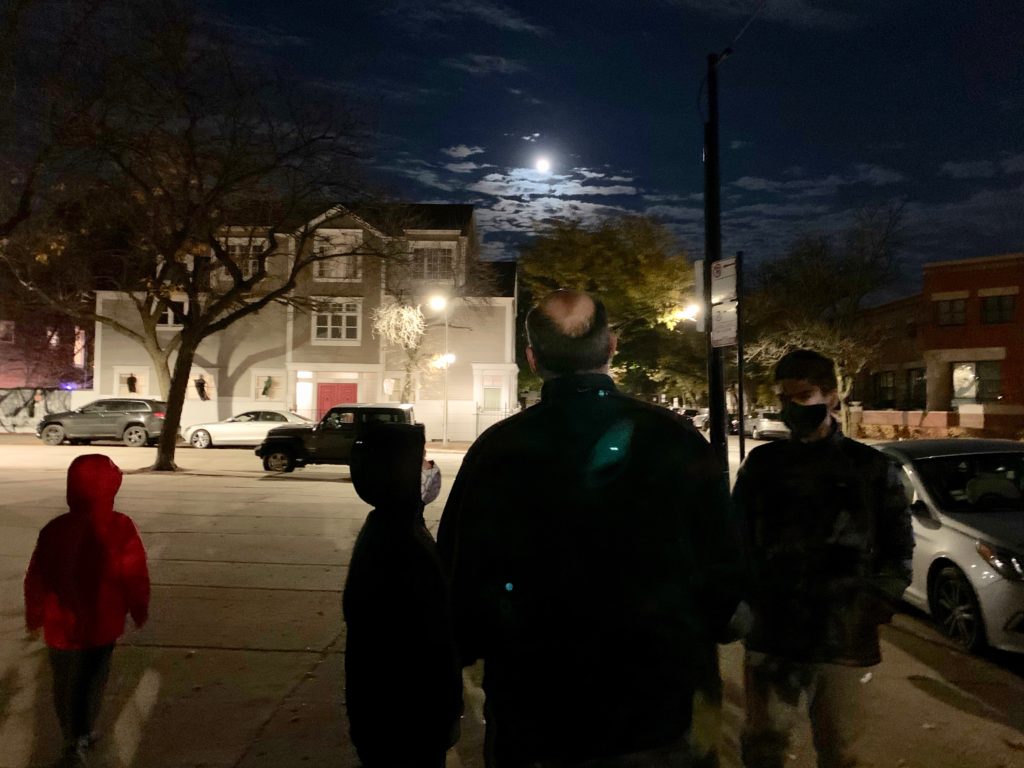 He explained to the kids that blue moon are so rare, that they have an expression for it,
You might say something like, "Pandemics like this are so rare, they happen once in a blue moon."
Pin It