Last year we got an invitation we could not refuse.
My dear friend Greg (who I know from my days in Hong Kong) was turning 50. We were all invited to Hawaii for his birthday, cleverly dubbed his "Hawaii 5-0".
Not only was this a collection of friends from my days overseas, but it also included Adam's good friend and college roommate, Andrew. Adam and I met at his wedding in Jamaica.
We spent the first day of our arrival hanging out with them at the beach and pool.
And getting Hawaiian shaved ice.
The shebang kicked off with a Welcome Drinks and Dinner at the Beach House at the Moana Surfrider Hotel.
The spread was so amazing that I basically just ate a plate of expensive meats!
There were more people at this event than Greg and Margie's wedding!
Afterwards, the oldest spawn of the next generation, Isabelle, organized games for all the kids to play. 
Sam missed it. (The schedule was pretty busy, we didn't want to miss anything. So,kids were falling asleep all over the place.)
That night we were given these very useful tote bags filled with Maui chips, water bottles and the all important schedule! We used them every day while we were in Hawaii.
The next day the schedule had a meet up at Waimanalo Beach.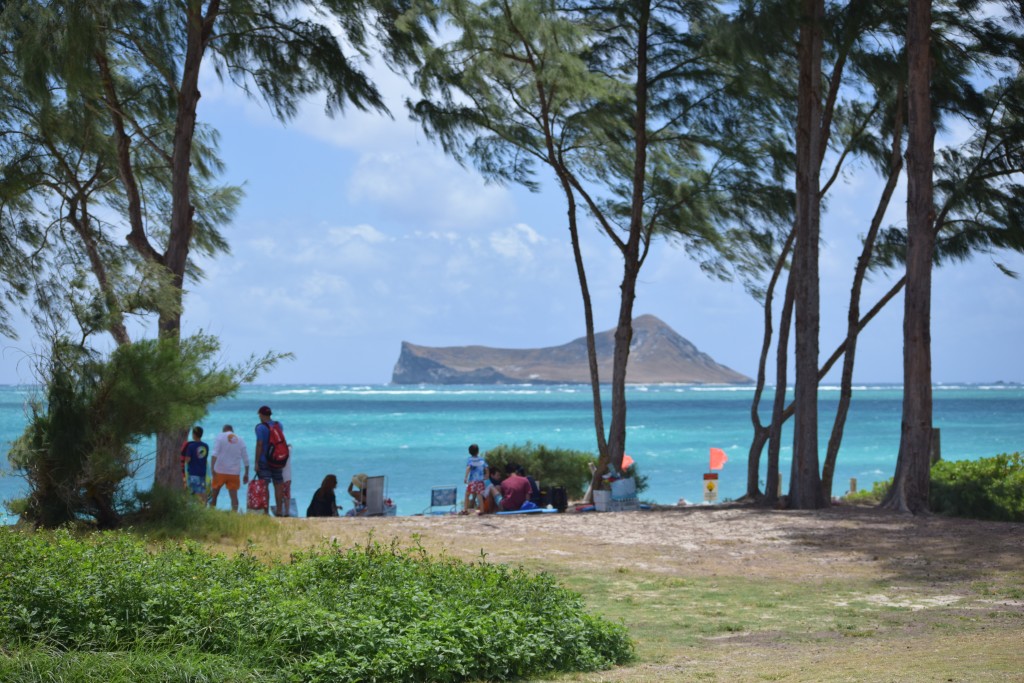 There were huge waves. Luckily we brought boogie boards. And puddle jumpers for the twins! Jack really took to boogie boarding.
Ben preferred to free style it….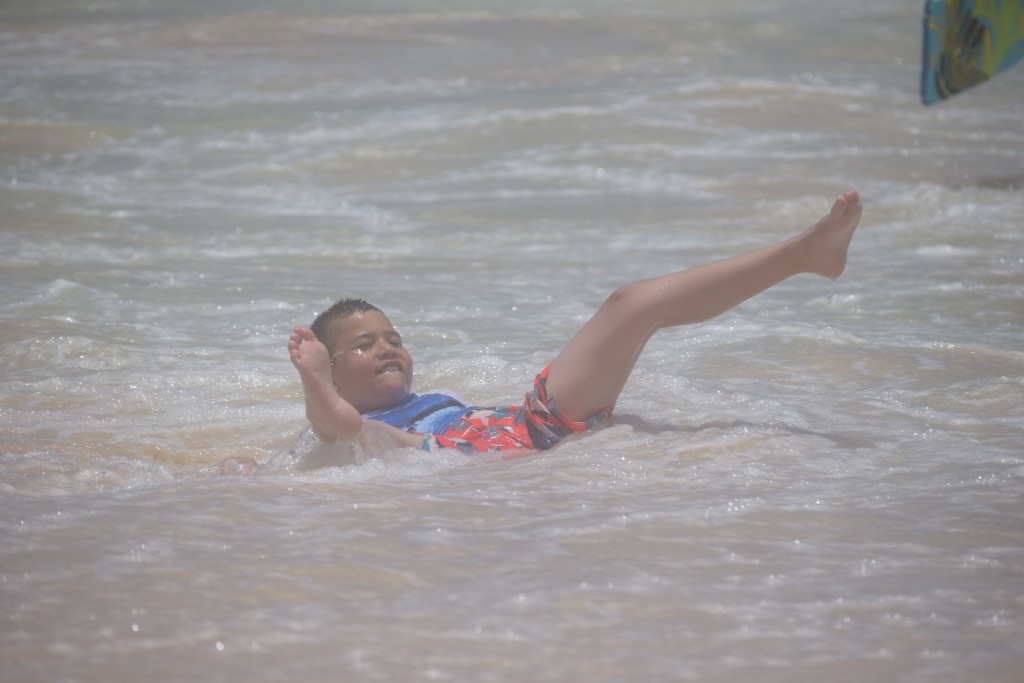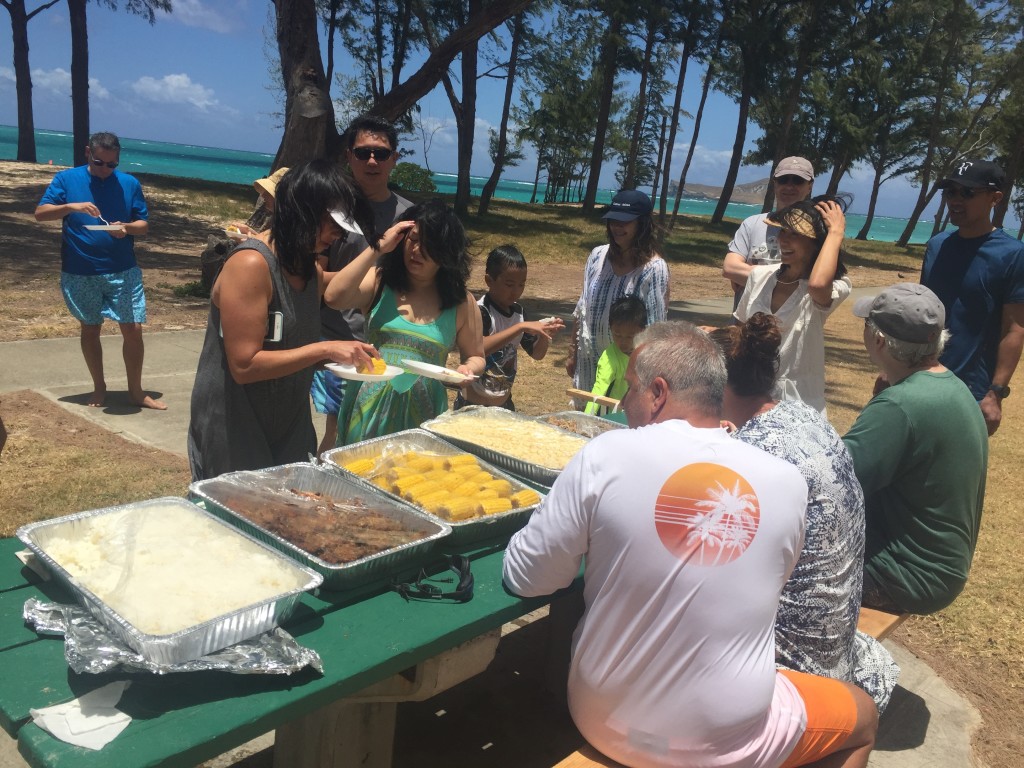 Then, after a catered lunch of traditional Hawaii foods, we headed over to the next beach, Kailua. Waves were less rowdy. It was another picturesque spot to play.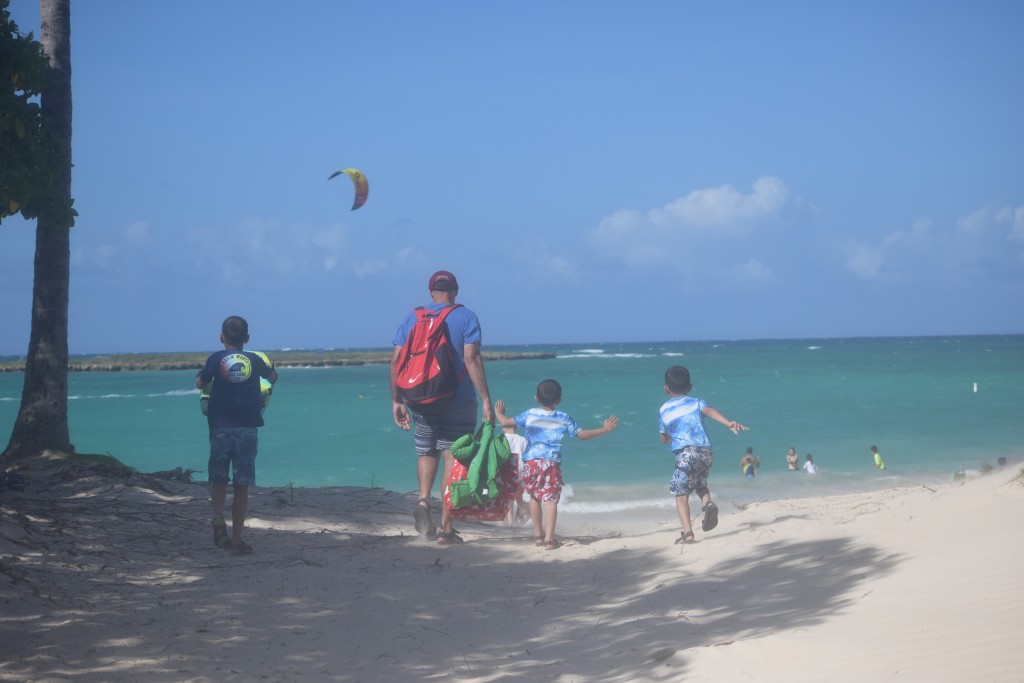 Friday Greg and Margie charted the Makani catamaran.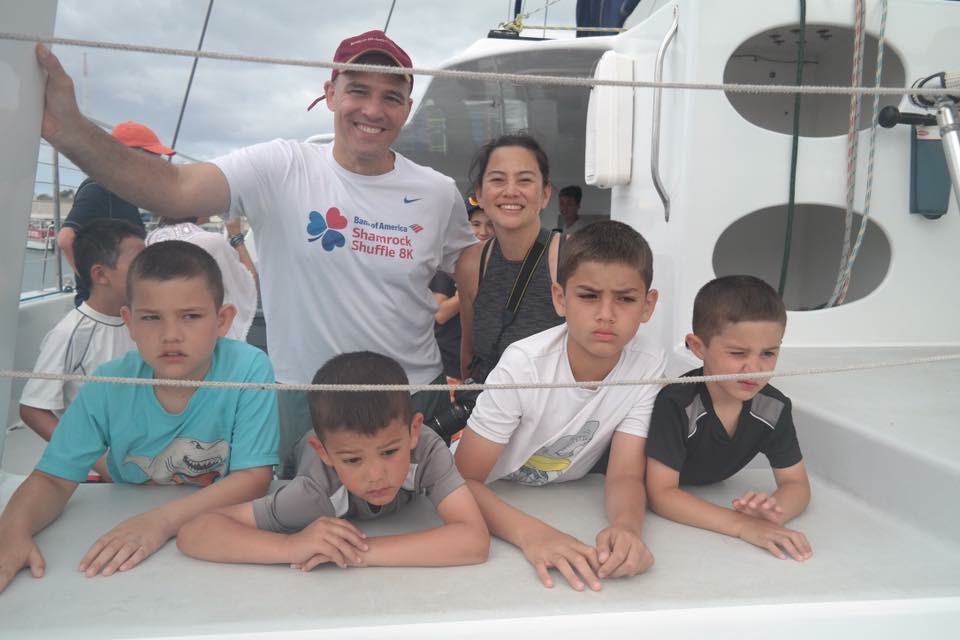 They took us snorkeling at Turtle Canyon. Ben had been looking forward to snorkeling for weeks, since Adam got them new panoramic snorkels.
But the sea was too rough and Ben freaked out. Luckily our sweet friend Tiffany stayed on the boat with him, feeding the fish Maui chips. 
The twins didn't last long either but Jack did great!
The boat was followed by lunch at Nico's.
That evening we took in the fireworks display at our hotel, the Grand Waikikian. 
We also sampled the local ice cream at Lappert's.
Even though we had been on holiday for nearly a week, sadly Friday was the first day Adam didn't have to work part of the day. He had been waking up super early to work so he could help take the kids out during the day. On this day, his first chance of free time, he very kindly gave me some free time to get a pedicure and to meet my good friend Tom, who had just arrived from Tokyo, for a drink.
Saturday we decided we wanted the kids to get a more gentle snorkeling experience before we left Hawaii, so we skipped the group activities on the North Shore (cliff diving probably was too old for our kids anyway) and instead visited Hanauma Bay.
Adam was so burnt by now that we actually had to buy him a rash guard so we could keep playing in the sun every day!
Amazing snorkeling! Adam says he remembers coming here as a kid and he could see even more – octopus, sting rays – but it's still a great spot. Hang out anywhere long enough and you'll see plenty!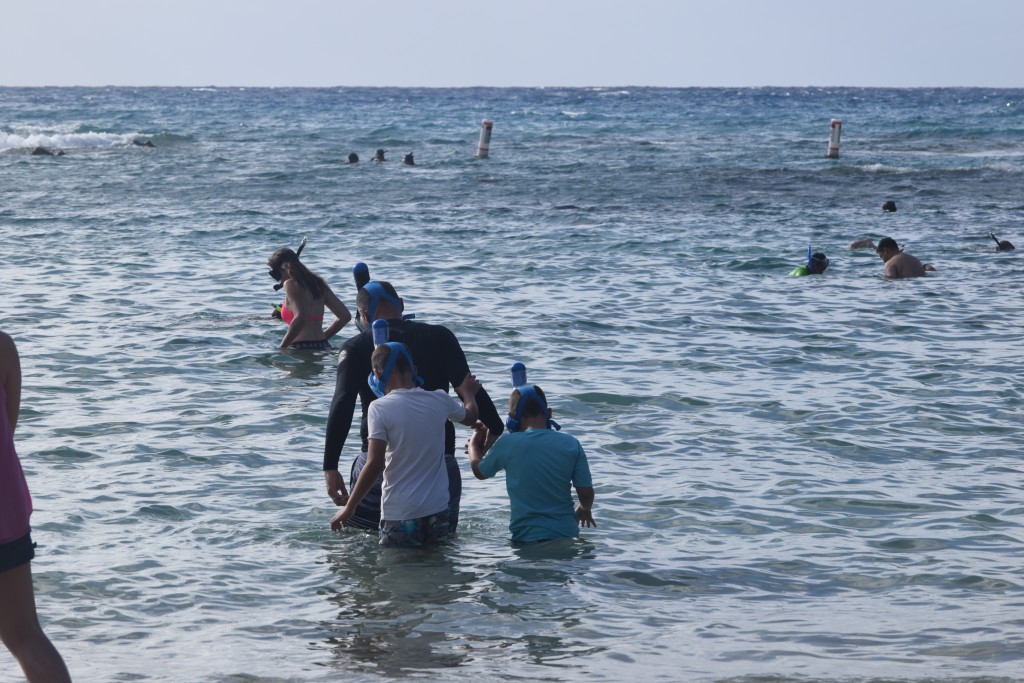 We took turns snorkeling with one kid while the other parent waited with the other three.
Then we had a picnic with a bunch of mongoose. Ben was even able to pet one!
Then, more snorkeling.
That evening we treated the boys to Benihana's. We were joined by Uncle Andrew and his family.
They loved the show, even if Ben fell asleep for the actual dinner.
The final day Jack and I had a surf lesson in the morning. 
He was a natural! Popped up the on the second try!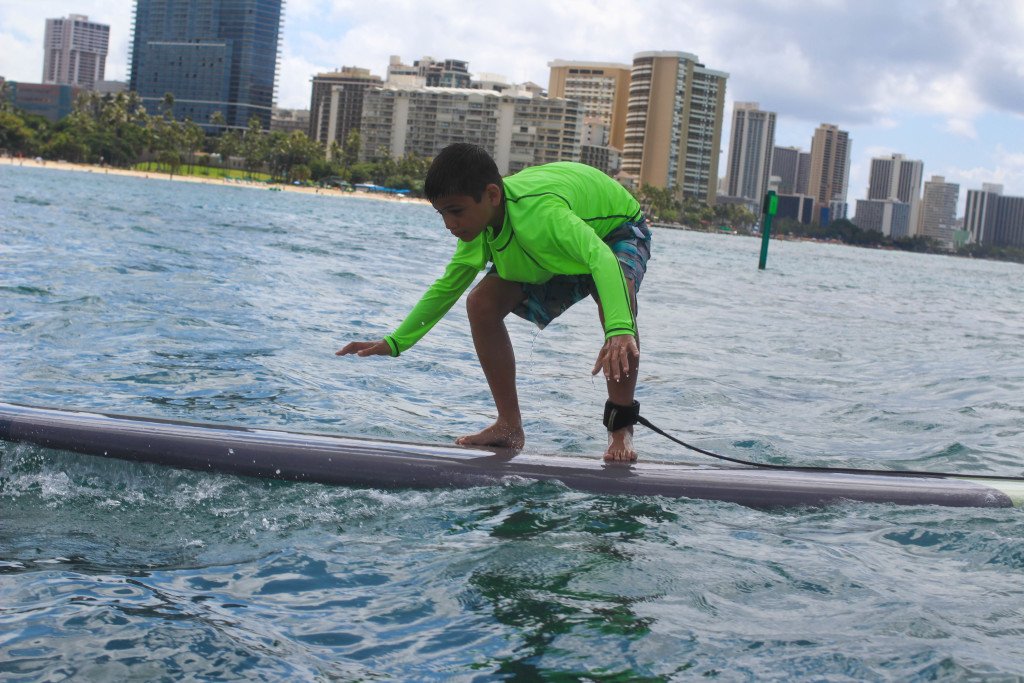 I had enough wipe outs that people were commenting to me how it must be my first time!
That afternoon was a brunch at the Halekulani Hotel, also hosted by Greg and Margie. It was another massive spread of delicious food, set in a picturesque terrace. I think we stayed almost 4 hours.
I was sad to the point of tears upon leaving. Was so nice to see the old gang, we all picked up like no time had passed. But there were so many wonderful people to see and so little time after watching the kids, I felt like I wasn't able to have more deep, meaningful connections with any of them.
I guess we'll have to plan another reunion. Who is 50 next?!!!
Pin It