Ben is off from school right now. He goes to school 11 months a year so when he has time off, we try very hard to ensure his time away from school is everything he wants it to be.
His first request was to check out a new park. Luckily, with Mayor Emanuel's Chicago Plays! initiative, there are boatloads of new playgrounds to choose from.
I stumbled upon this gem in one of my many google searches and Friday morning we packed up and headed out to see it.
Merrimac Park was redone 2 years ago but it's so far away from us it was completely off my radar.
This park has a field house with bathrooms. Clean bathrooms! It made the visit so much more civilized!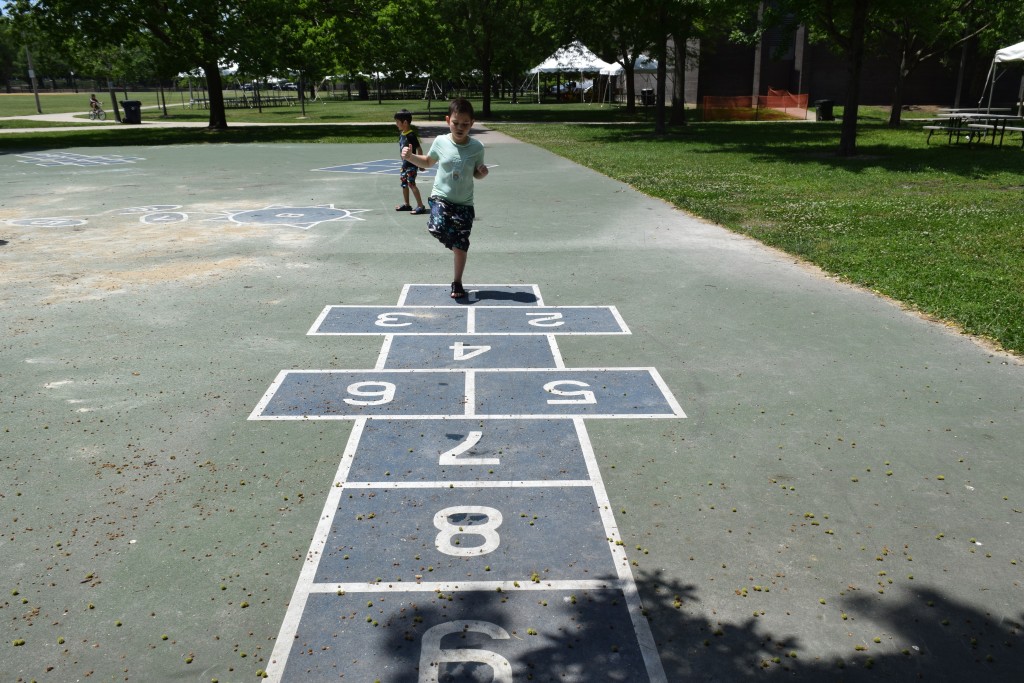 They had interesting climbing structures that I've never seen before.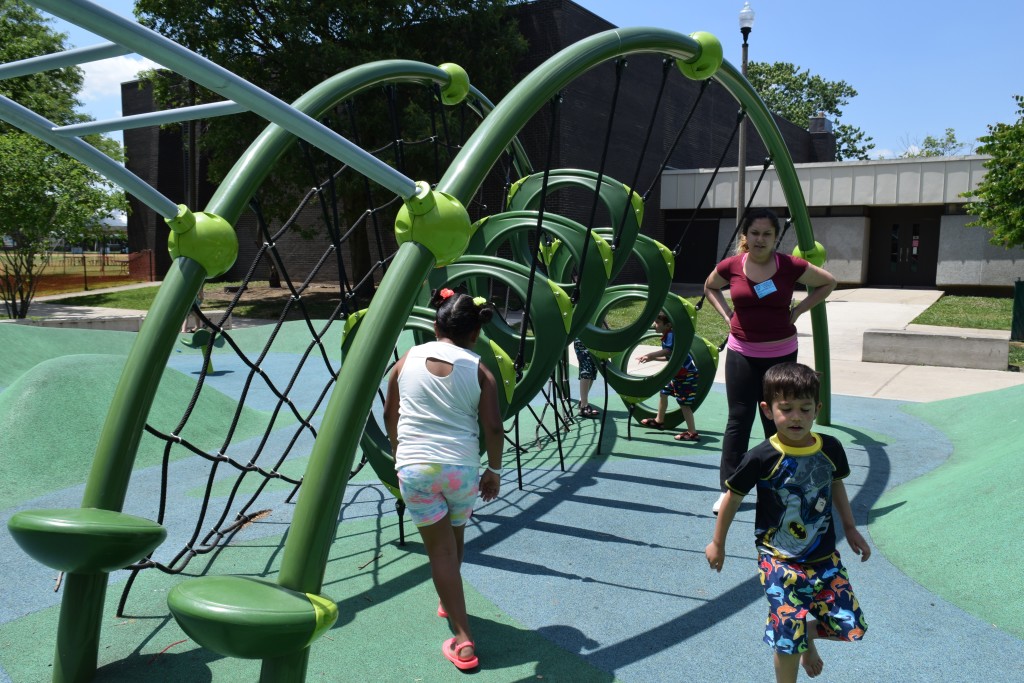 And a water feature.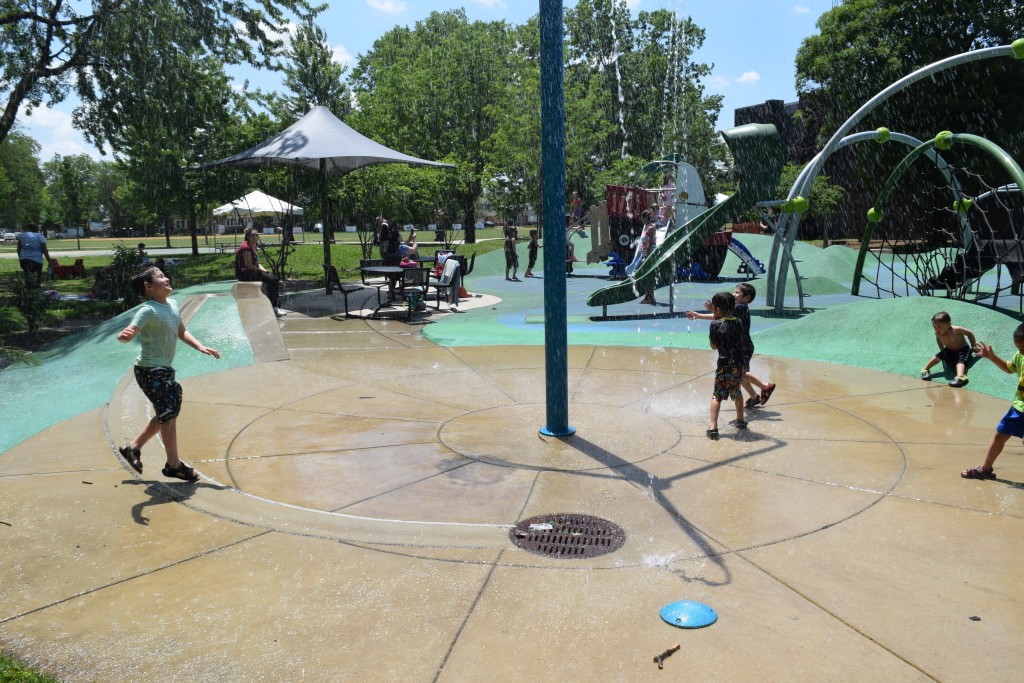 Two tables for eating or snacking. 
Or, if you prefer, lots of green open space to picnic, play ball or just run free in. The open space included 2 baseball diamonds and a track that looped the whole thing – perfect for safe biking.
The best part of the park for me was the diversity of the people. I heard Serbian, Spanish, and Arabic. An African American father was biking the path with his son. And everyone was so incredibly nice to each other. After traveling and living abroad, I so appreciate how unique America is. It truly is the great melting pot.
The field house is open 9am-9pm Monday through Friday, 9am-5pm Saturday and closed on Sunday.
Pin It