I hope the older boys can get back into school after the break they've had!
Thanks to my mother, who arrived the day after we returned from the water park, the older boys are getting to do LOTs this break!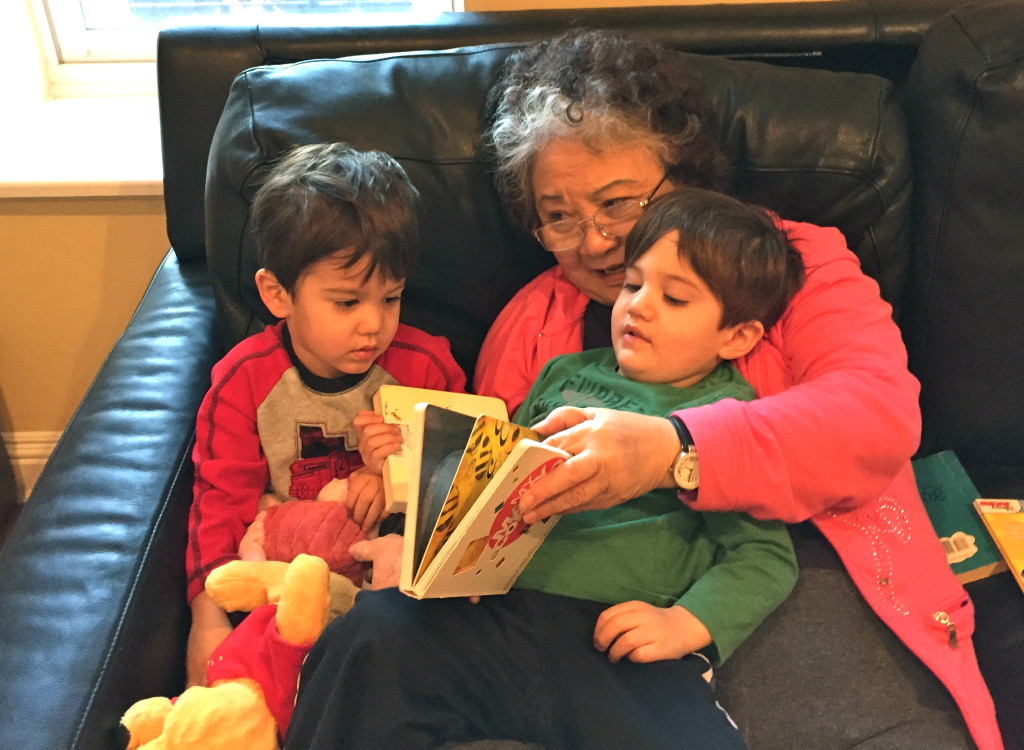 The last two days we left the twins with her capable hands while we whisked Jack and Ben off for more fun.
Thursday we took them to the Winter Wonderfest.
It takes two adults to take Jack and Ben because they aren't interested in any of the same things but I must say I was proud of both of them for different reasons.
Jack was the biggest dare devil I've ever met. He took turns with Adam and I, spinning us dizzy on rides like the Gravatron, Tilt a Whirl, and the Cliff Hanger.
By the way, mom tip – do not go out late on New Year's then attempt vomit inducing rides the next day.
I know it's not normal for his age because we ran into a school buddy of his who was too scared to join him on most of the more stomach churning rides.
Ben on the other hand was full of fear. But Adam worked on him the same way he did at the water park. In a quiet moment he explained to Ben that the only thing that was stopping him from doing the rides was fear.
"And you know who controls your fear, Ben?" Adam asked. "You do."
I think it might have clicked. I mean, controlling his environment is right up Ben's alley! Next Adam said, "So let's go defeat that slide!"
And he did.
I don't think Ben is excited about winter break ending because this morning I was trying to rush him along, asking him to hurry up and finish his breakfast because we had to go soon. Something in my voice sounded very familiar, probably much like the voice I use most school mornings because he froze up and said, "I don't have school today?!"
No Ben, today we are rushing you along for more fun, fun, FUN!
Today we hit the Museum of Science and Industry with Jack's school buddies.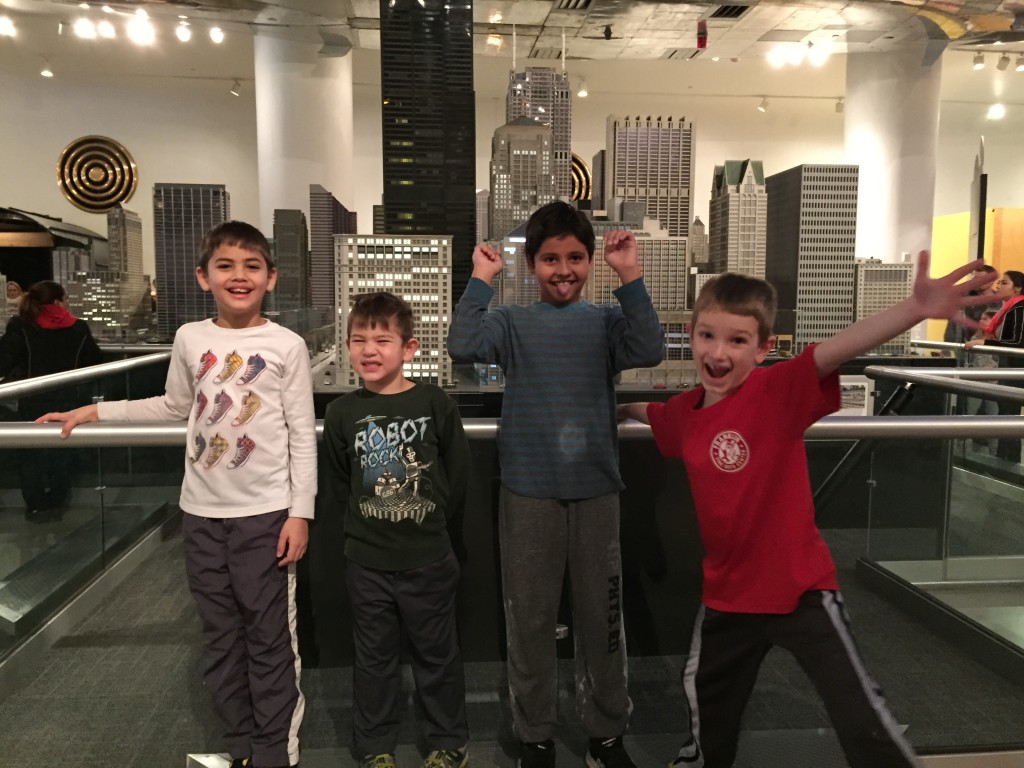 It was jam packed but the boys didn't notice, they were too busy having fun in the Ideas Factory…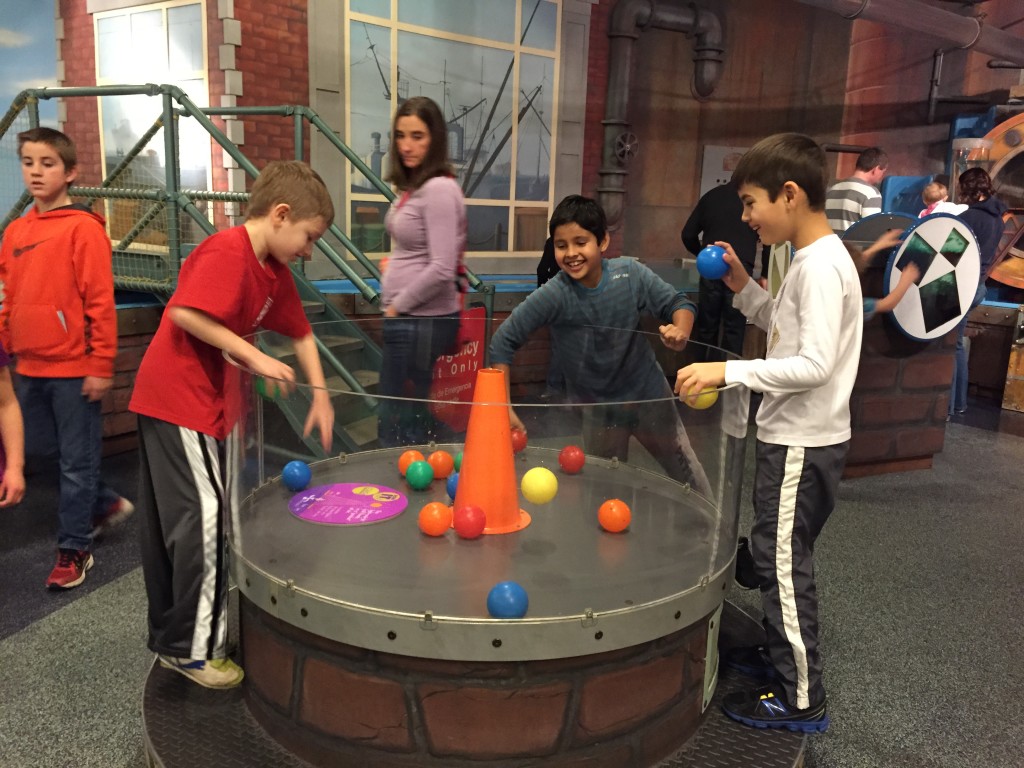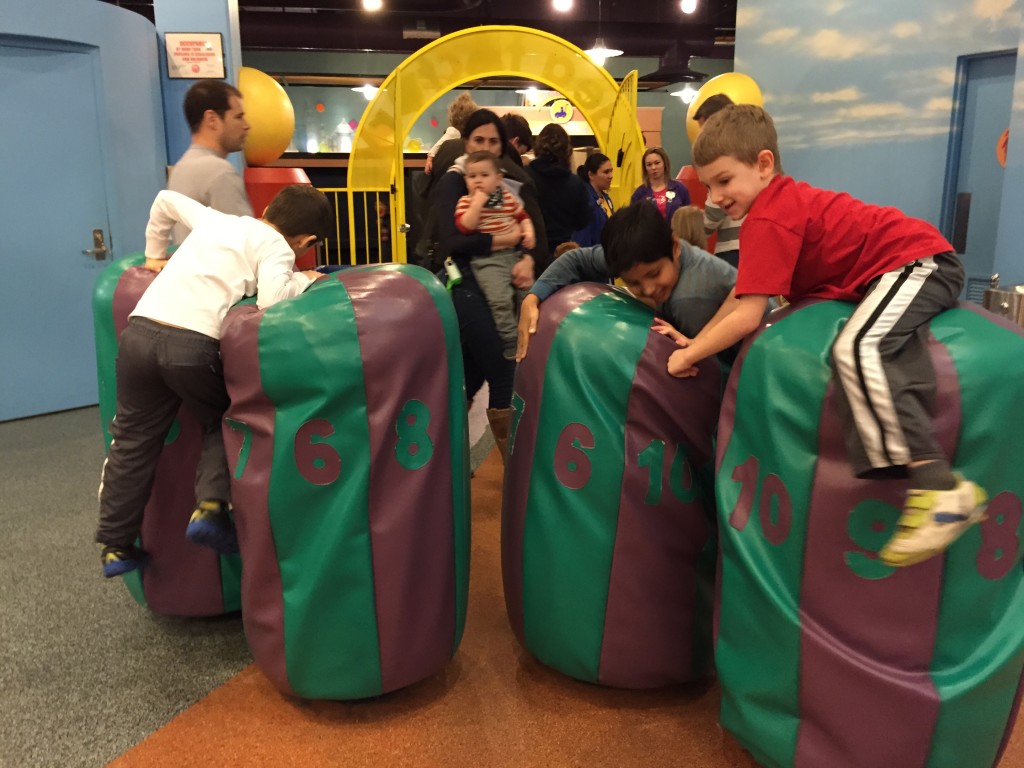 In the Omnimax Theater…
At the Submarine…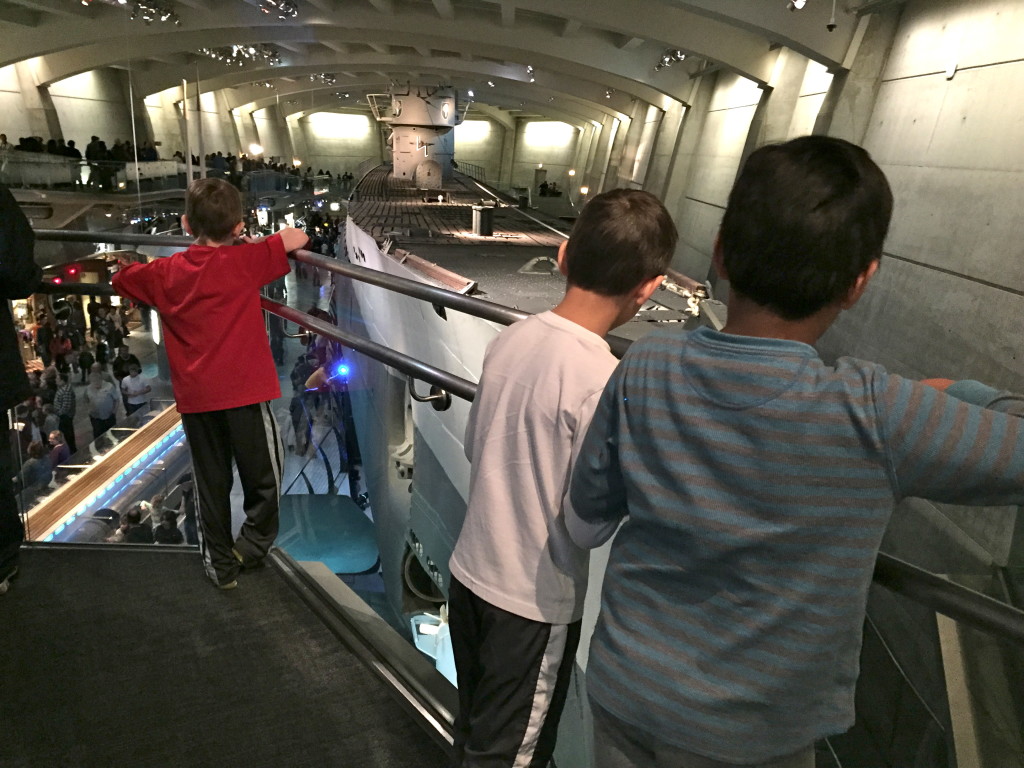 And for some Frozen Yogurt…
I think I'm going to need a vacation from this vacation!
Pin It