Did anyone realize I didn't post the last night of Hanukkah Bears?
The Jelly Belly Tour was just a detour from something much, much bigger.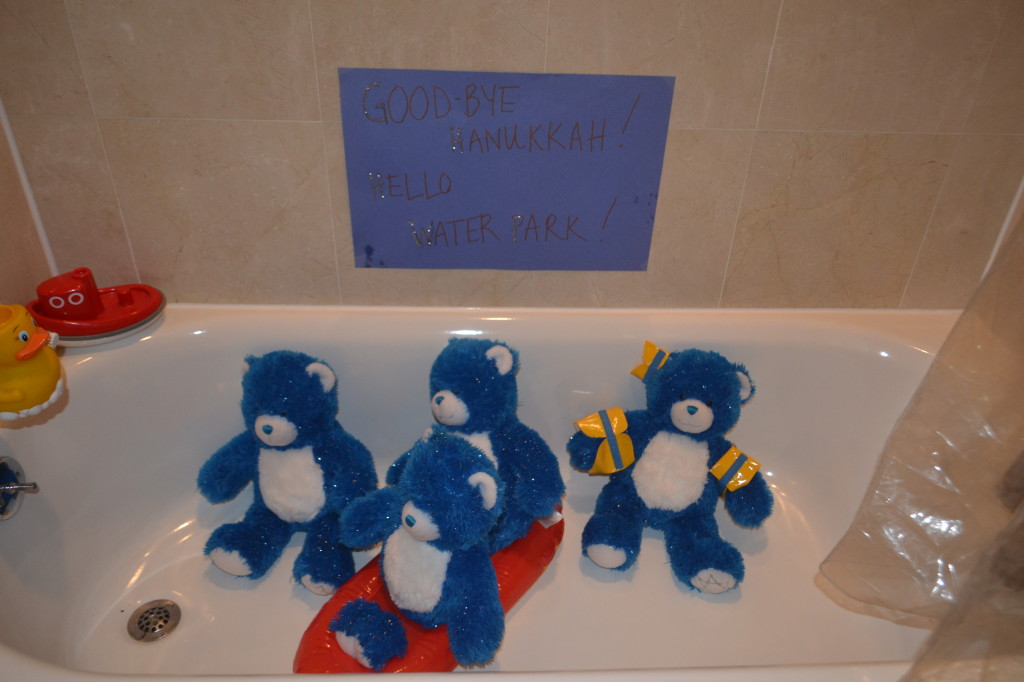 Last Wednesday we woke up, hastily packed our bags and after a brief stop at Jelly Belly, drove to Lake Geneva to spend four days at Timber Ridge Resort.
It was a perfect vacation for all the kids.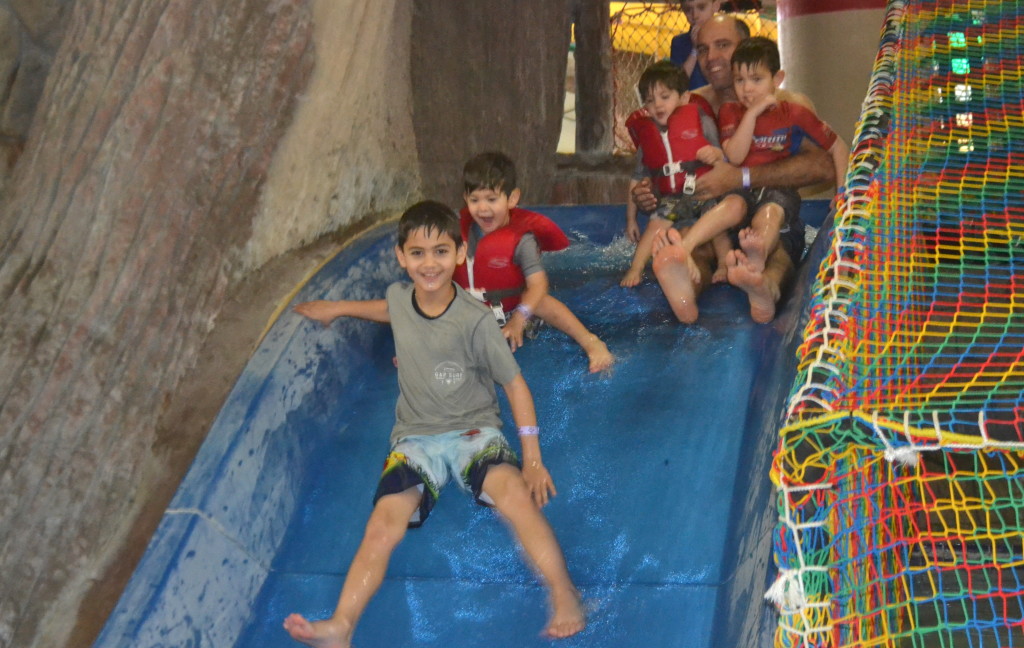 This picture looks so happy and carefree, but you have no idea how long it took Adam to orchestrate it.
We couldn't take it on the first day because Ben wouldn't go down any of the slides. It made me very sad, since we've been to this park before and Ben did all the slides and was fearless. How could getting older develop MORE fear?
If Ben is the model of determination, Adam is the mold. He kept gently but firmly bugging him, asking him, joking him into these slides. It took him 2 days, but eventually he got Ben to ride 4 slides with Adam, then he got Ben to ride them by himself.
I always joke that Adam negotiates for a living and that is why we never fight but I saw him first hand in action this holiday. He never gave up, never got frustrated. It was amazing.
Adam also treated us to many, many other treats this holiday.
One morning we had Breakfast with Thomas.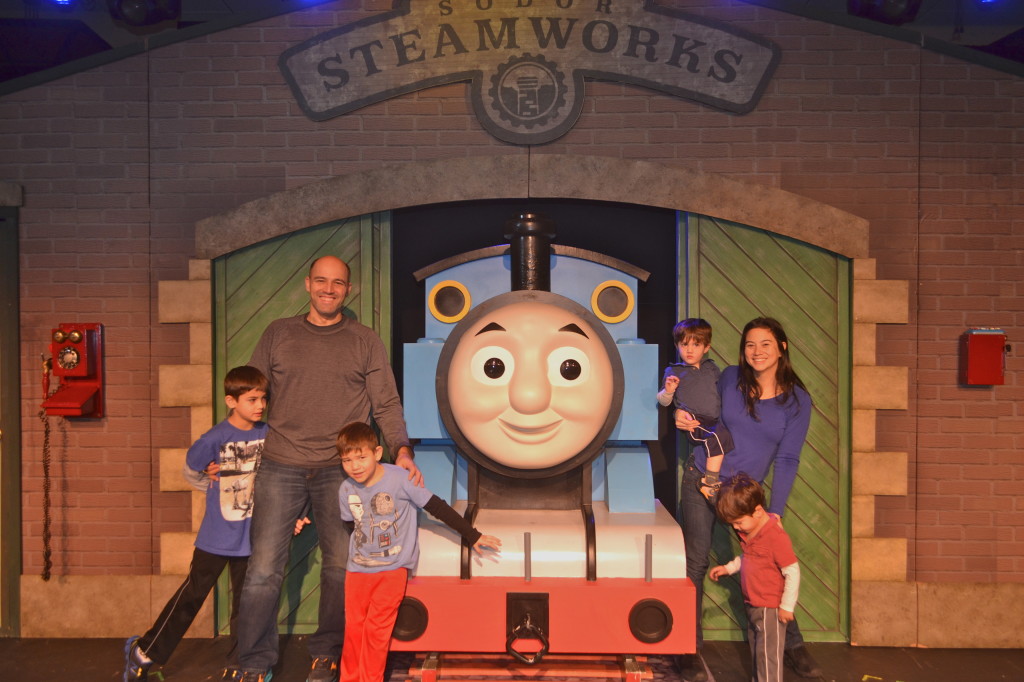 It was very kid friendly. They let us keep our food during the show and the kids were encouraged to get up and interact with the show many times.
We also did a trolley ride one night to see the holiday lights. 
We ended up at the sister hotel, the The Grand Geneva, for gelato.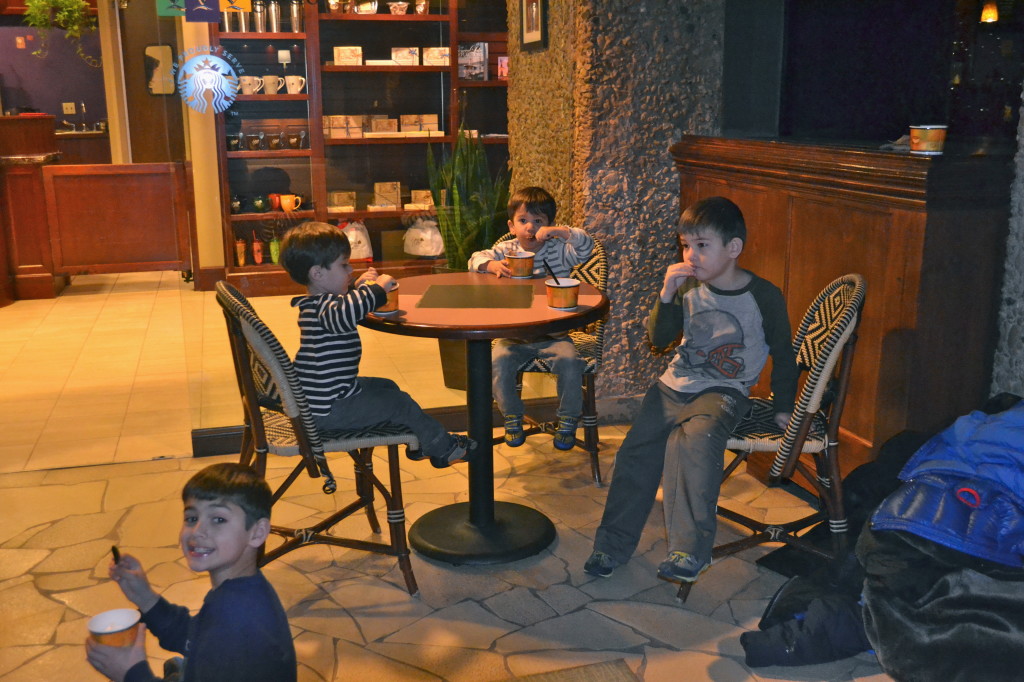 One night we went downstairs and enjoyed story time with milk and cookies in our PJs.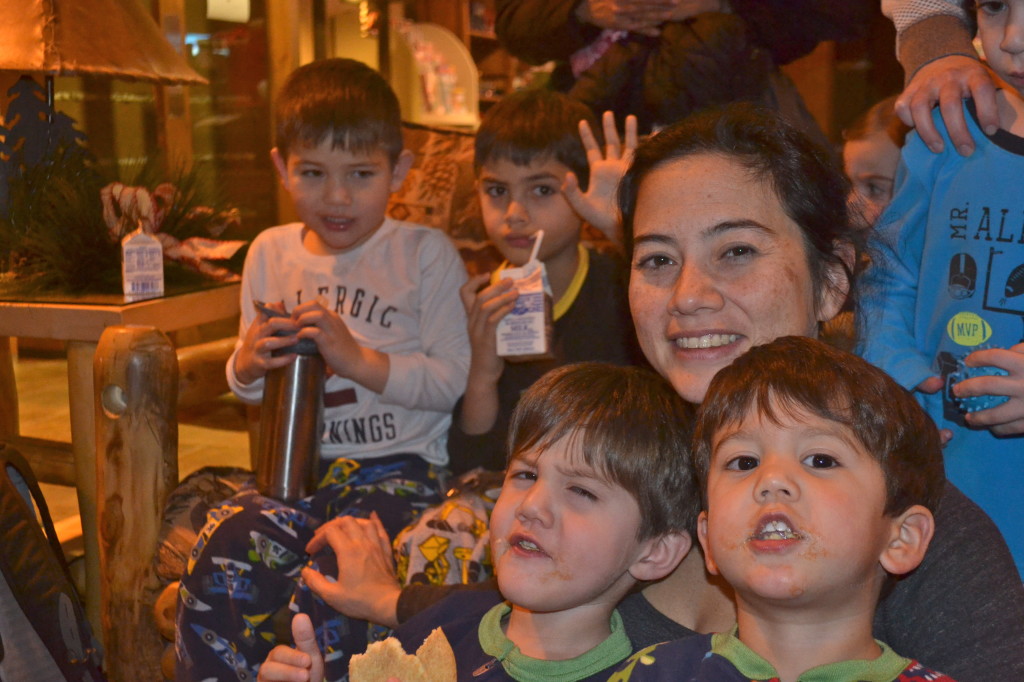 Another night, BINGO! Jack won us three free pretzels by answering many questions right and afterwards everyone got a voucher for a free cookie for participating.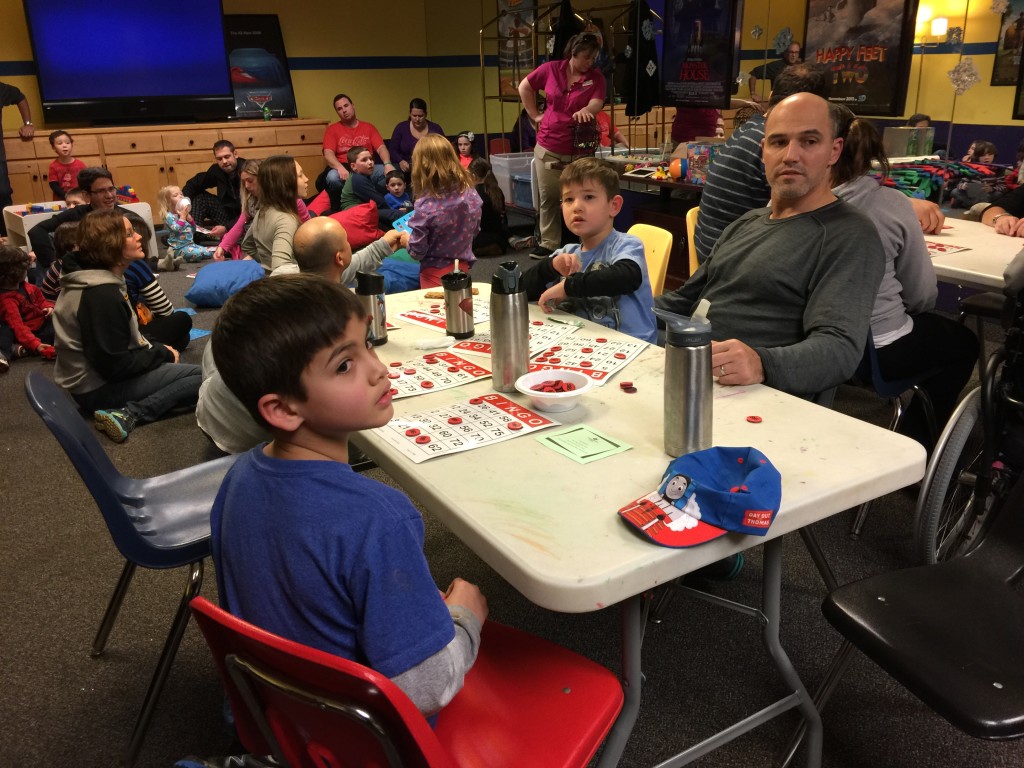 Adam took the boys to the game room during nap time so the twins and I could sleep.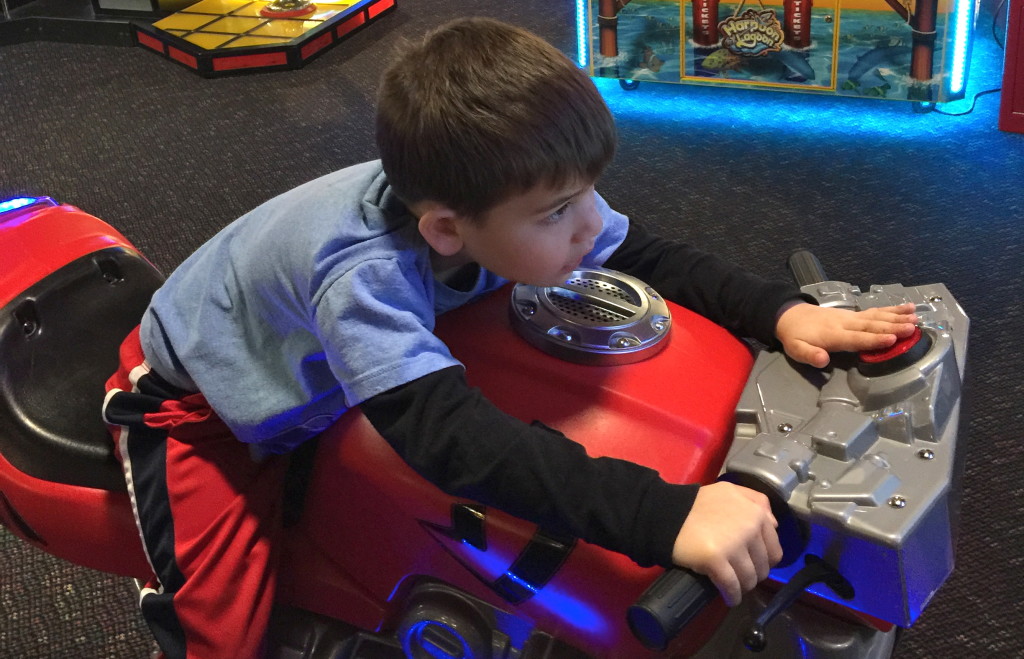 And the older boys sweetly brought back toys and candy for the twins from their winnings.
Besides the luxury of a nap, I thoroughly enjoyed not having to plan, shop and cook three meals a day.
Even just being in a hotel room with the kids and having no distractions made me less cranky and more able to pay attention and spend quality time with them.
It was a really nice holiday. I highly suggesting it for families with kids our age!
Pin It