Sunday we headed out to Wisconsin for some apple picking.
We go to the same place every year, and lately the same people have been joining us each year too. Camerons, Weinrebs, and this year Franciscos all came to join the fun. We were very sad that one of the regulars, the Pasquiers, could not be there, as they are in Ethiopia right now.
Every one seemed to enjoy it, though I think Jack was the only one old enough to actually pick the apples.
Ben mostly just ate them. He ate so many, in fact, that he got apple belly. He threw up that evening after dinner.
Sam carried the apples around, throwing them like balls. He he managed to even hit someone in the thigh with an apple. It wasn't even anyone from our party.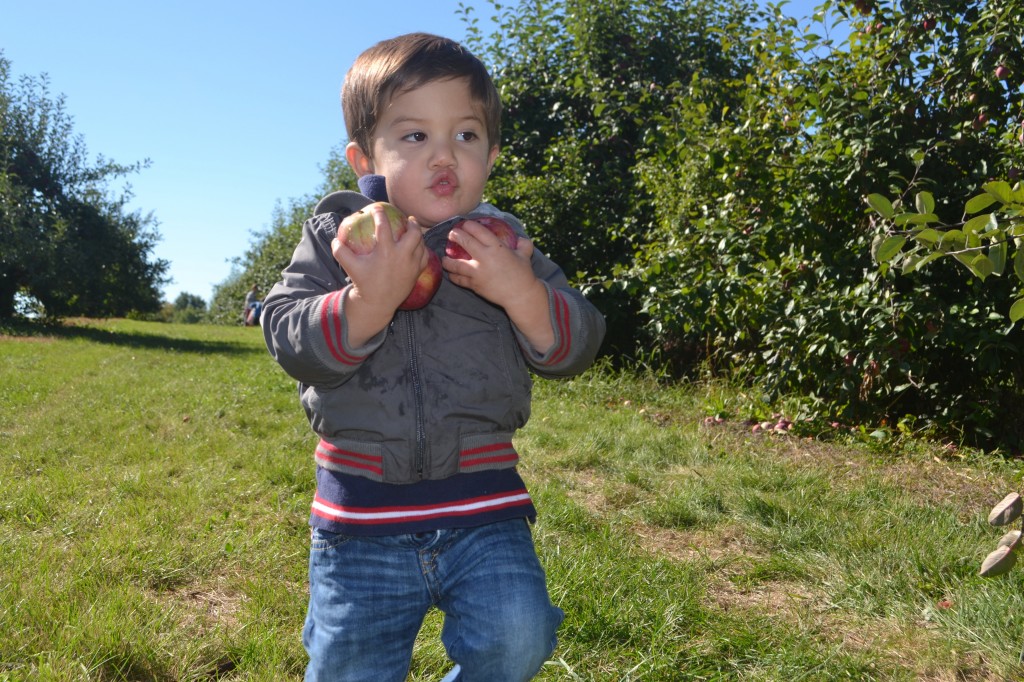 Aaron mostly stumbled around, running as close to the street as he could, tripping over apples. Sometimes he sat in the orchard and stuck his fingers in rotten ones. Sometimes he just dragged apple picking bags around.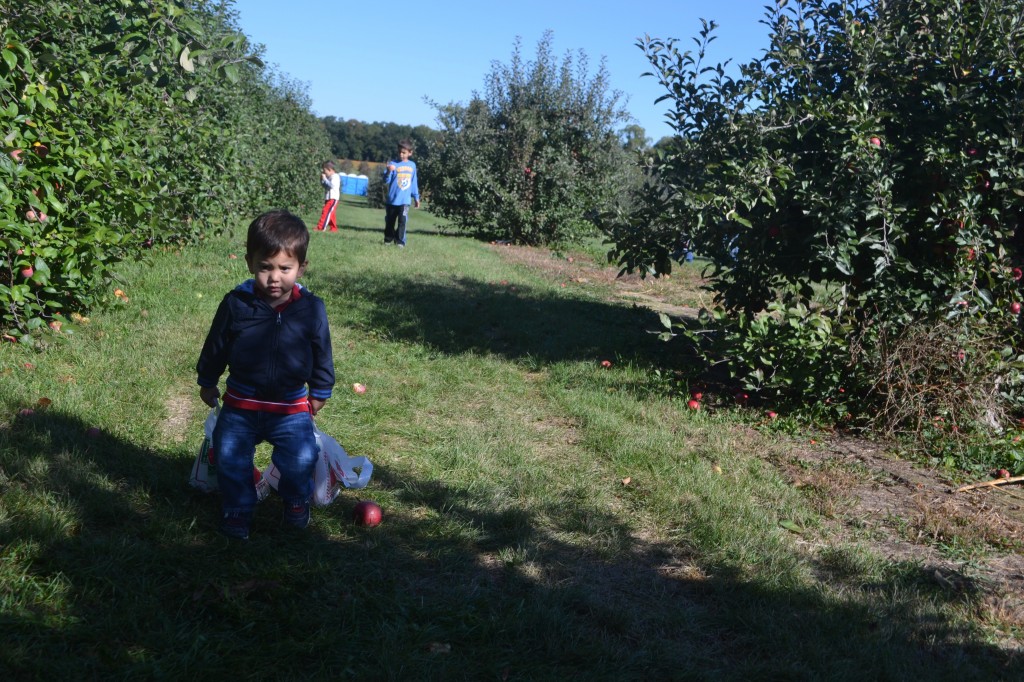 After grabbing lots of Jonathan and McIntosh apples, we headed over to the barn next door. Harvest Time Orchards has a Donut Shop, Cider Barn, and Brat Shop too. There is also a really nice spot for kids to play.
You'd be surprised how exciting a bunch of hay bales can be to us city kids.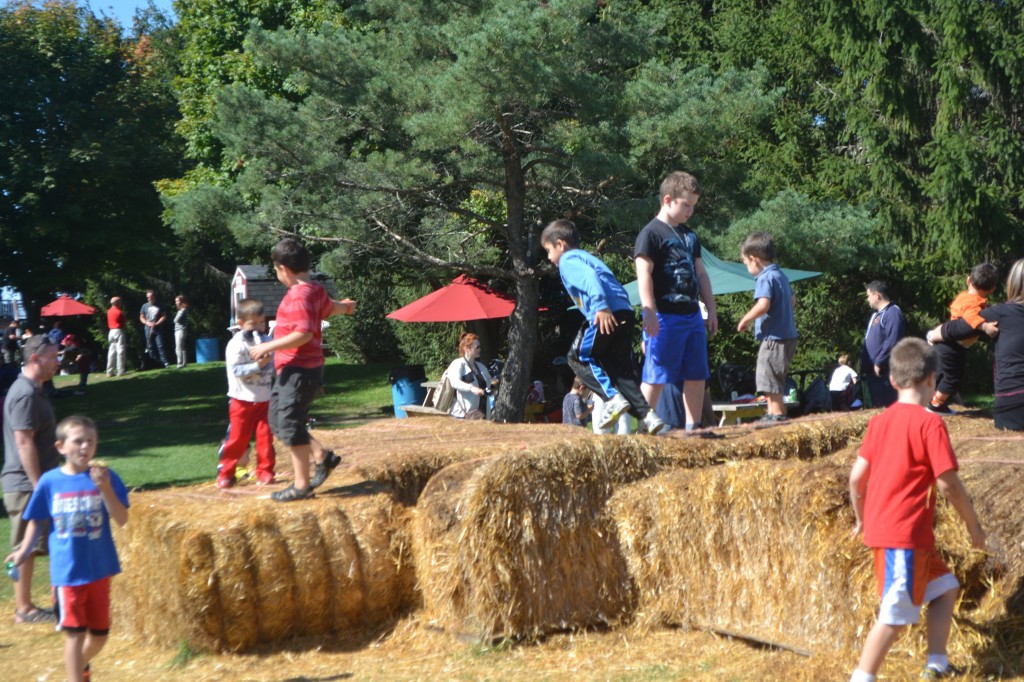 It was a gorgeous day, and after stuffing our faces with naughty processed food and deep fried donuts, we took the annual picture.
Not my best work, but it will have to do. Maybe next year the twins will co-operate better.
Now, it's time to start making good use of these apples…
Pin It