Last night I attended my first Blackhawks game. It's amazing how long I've lived here and how many things I still have yet to experience.
We were invited by our friends the Smiths. So lovely to have such a nice evening planned for you! I really appreciate them getting Adam and I out (even if we paid for it the next day at the apple orchard – but that blog is for tomorrow)
We started the evening at Carmichaels Steakhouse.
Did you know they have a shuttle that takes you to the stadium?
And did you know that the Blackhawks actually play at the United Center? The same place that the Chicago Bulls play basketball?
Apparently under the basketball floor is an ice hockey ring!
Within the first three minutes of the game, a fight broke out. Two hockey players were duking it out (do people still say that?) while two referees stood by, very close by in fact, watching. I was in such shock I didn't even snap a picture. It went against everything we teach our young boys about sportmenship. But apparently it's just part of the game. I was the only one yelling, "Oh My God." Over and over again.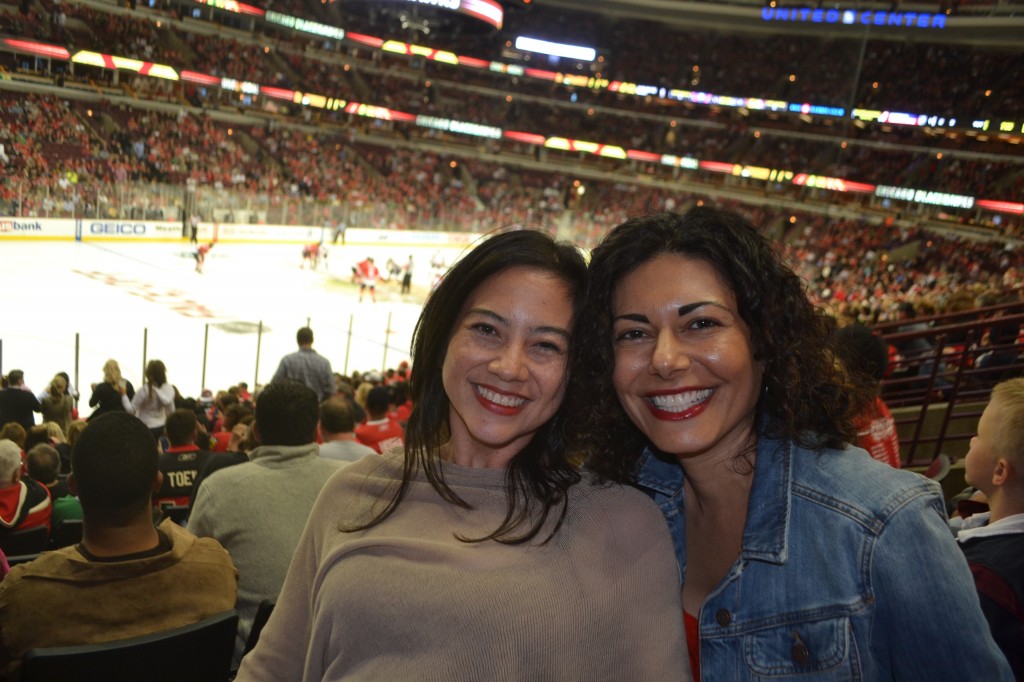 When Mark bought the tickets, he received this free signed hockey stick. Pretty cool, eh? Autographs were given out randomly and when it was Mark's turn in line he got Niklas Hjalmarsson. I have no idea if that's good or bad, but I figure a signed Hockey stick is pretty cool no matter how you look at it.
I had a blast. It's a whole subculture in that stadium. People deck out in their blackhawks gear and bring their whole family. And they drink. Or maybe it was just us drinking? All I know is that if I didn't have that many drinks, I certainly wouldn't have thought it was a good idea to crash someone's 50th birthday party that we didn't know at all. It was a great idea at the time, though.
Pin It