Having so many kids has finally pushed us over the edge. Adam and I decided host Jack's birthday party away from our house this year. Too hard to clean, cook and decorate with all these little rug rats around.
This opened a lot of possibilities for us. It also limited us somewhat. We needed something that could host a lot of people, since Jack wanted to invite his entire class of 30 people and more. And we wanted to try our best to honor Jack's request for a car themed party.
We booked a room at our gym, the East Bank Club. They put on a buffet for us of hot dogs, pizza, fries, fruit, apple juice, milk, sandwich tray for the adults, and ice cream for the kids. After complaining about how kid unfriendly they have been to me in the past, I was astonished how accommodating the entire catering staff was to us. Parents wanted beer and the bar was closed? No problem. Beers magically appeared. Out of pizza? No problem. A second later another tray full arrived. We were even hunted down twice as we were heading to the car to give us back a couple of hot wheels cars we left.
Next we managed to find a certified lego expert who hosts lego parties, Beth Weis. It was a gamble. We had never seen her in action before. And unless I didn't do my research right, there was only one woman in Chicago crazy enough to lug 100 pounds of vintage legos around and let kids go nuts on them. It was awesome.
When we arrived she had this structure waiting for us…
As kids arrived, they built, and built, and built…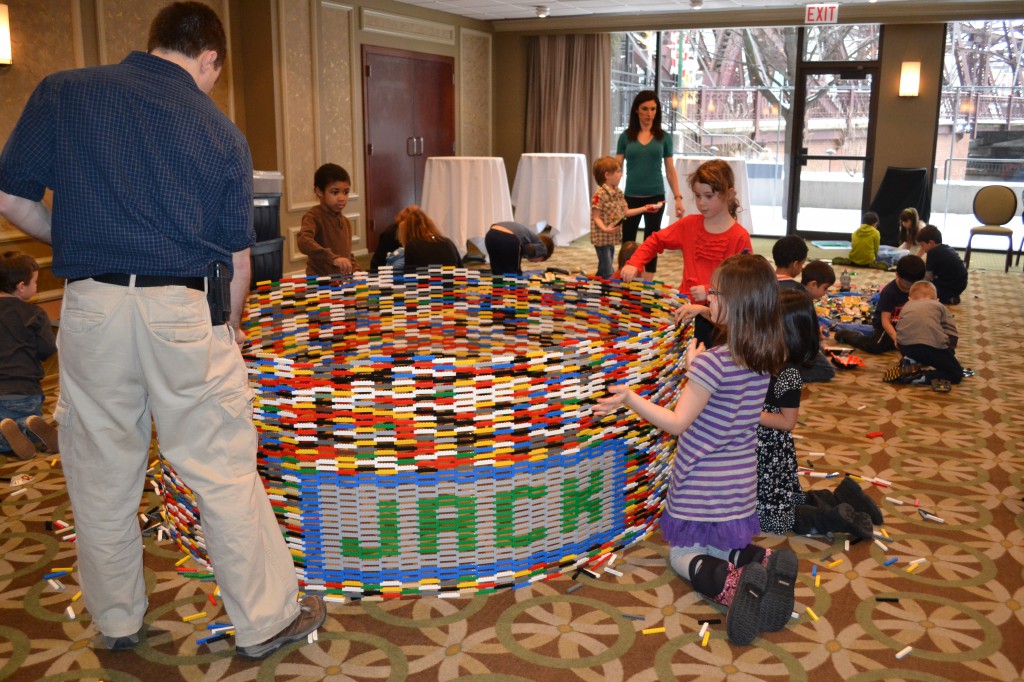 Then they put Jack inside and built even more…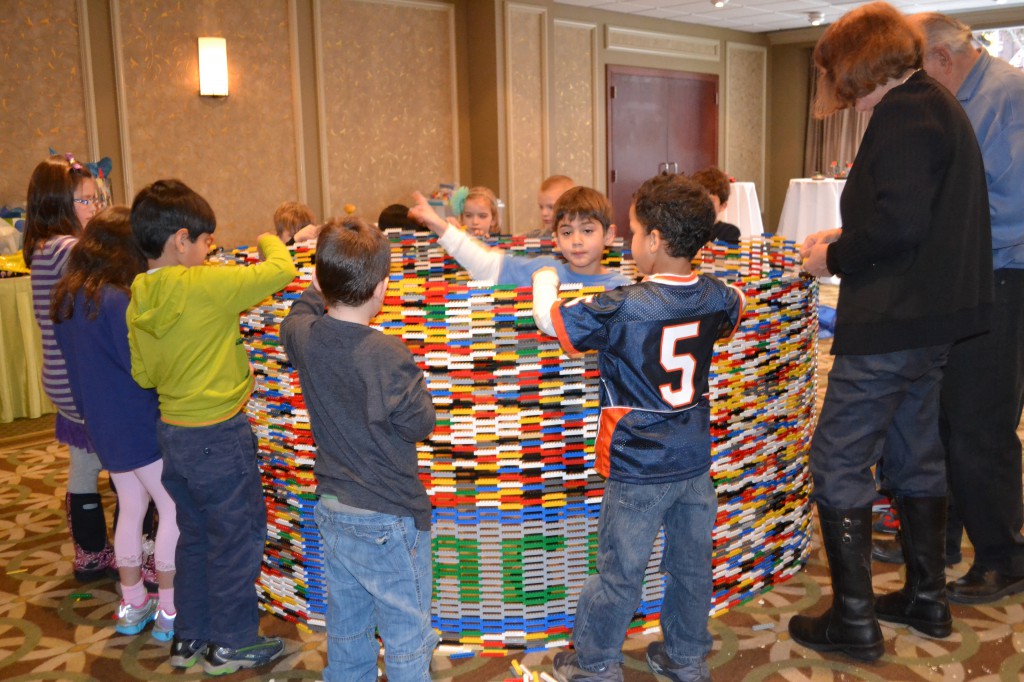 Pretty soon it was as tall as Jack. Then she lined up the girls, opened a hole in the bottom of the structure and let them all climb in with him…
Next all the boys got a chance to climb in…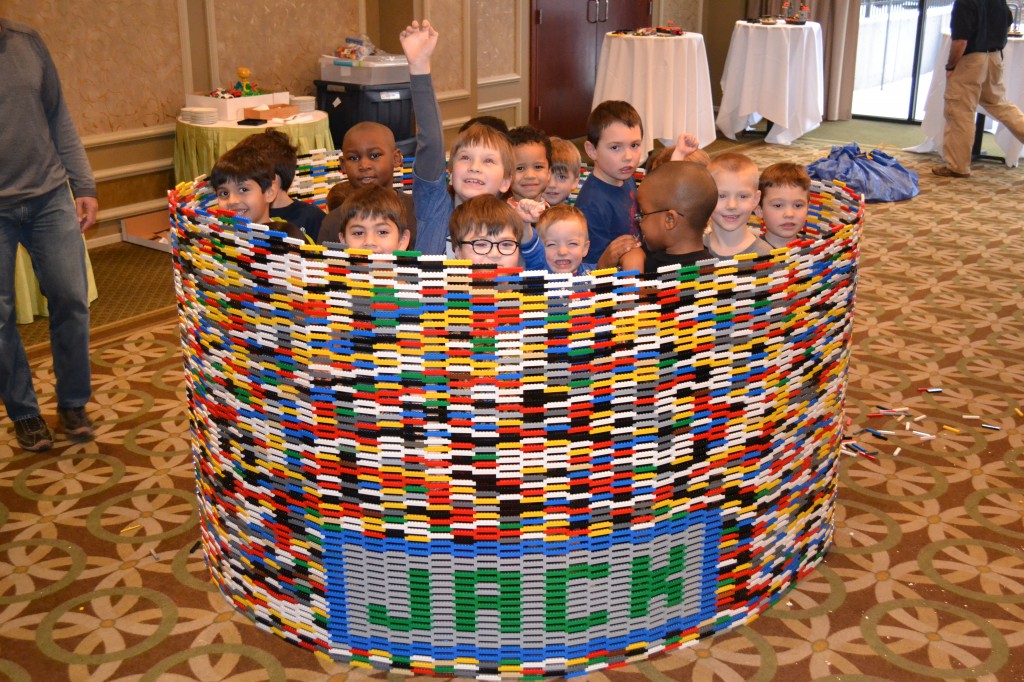 Finally they all surrounded the structure and hugged the wall until it broke. But that wasn't the only entertainment. There was a mosaic corner where kids could create lego pictures…
Oscar made my favorite mosaic…
There were also two tarps of legos laid out for anyone to create with…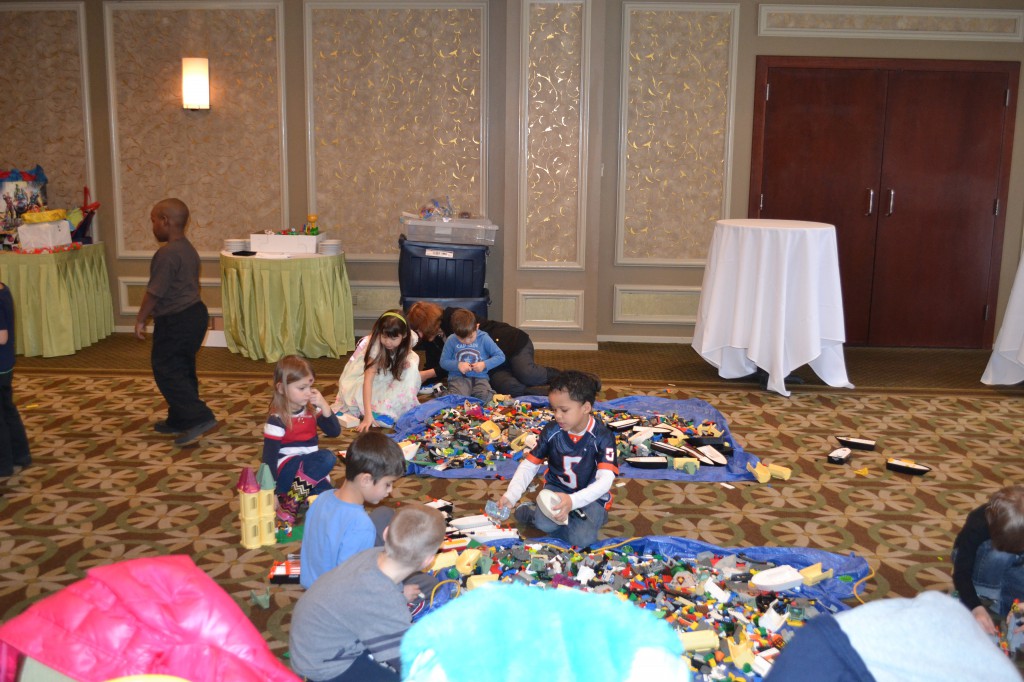 Ben, with his Bubbie's help, made these ships…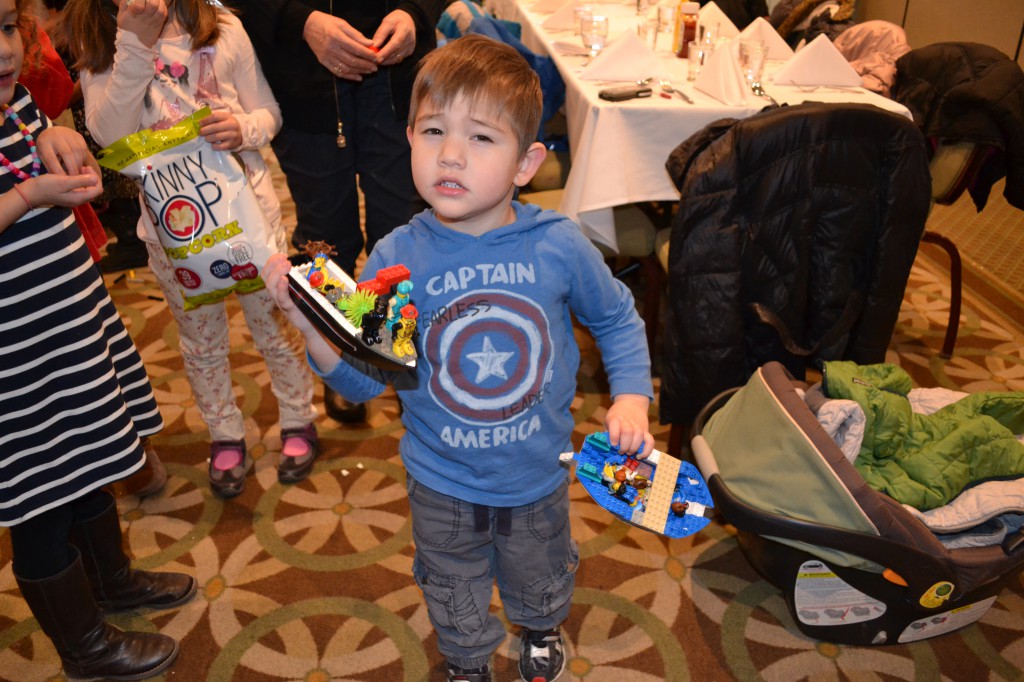 We booked the twins in the day care for the first part of the party so we could focus on the older kids. Also so they wouldn't eat legos, or destroy the wall that the kids were building. They made an appearance at dinner, though.
For dessert, Jack and Adam designed this elaborate cake with the help of Deerfield Bakery.
Finally the kids were sent home with a goodie bag of lego candy and choice of 4 different lego sets, firetruck, space moon ranger, helicopter or car…
Pin It