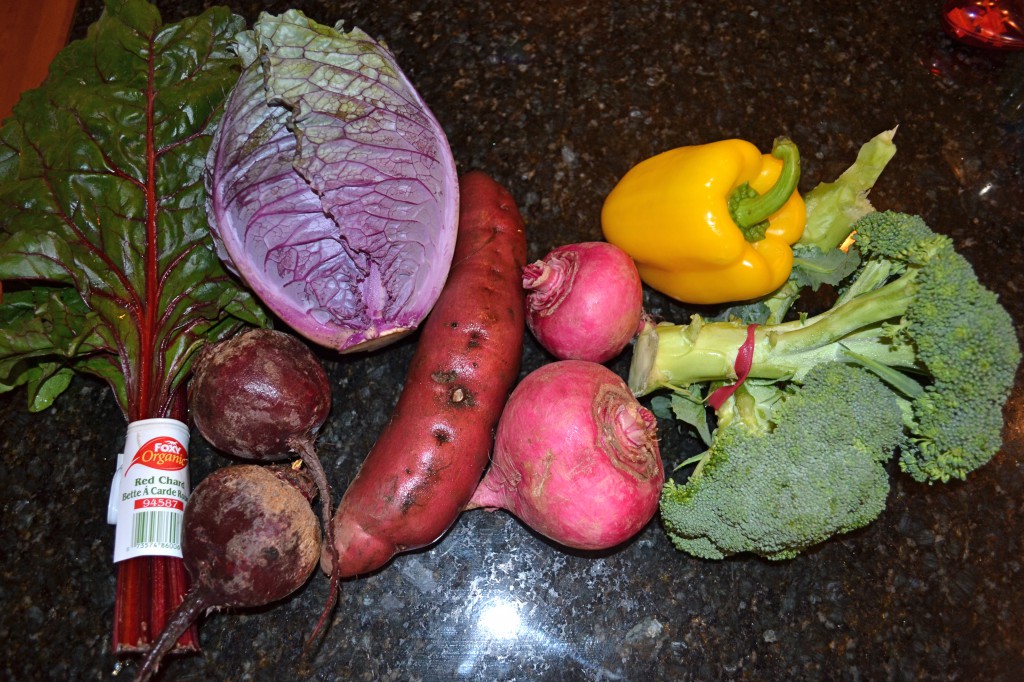 This week I Red Savoy Cabbage, Scarlett Turnips, Beets, Sweet Potatoes, Broccoli, Yellow Pepper & Chard.
Scarlett Turnips and chard were grouped together the next night. Honey Roasted turnips, garlic sautéed chard were eaten with a honey mustard chicken.
Finally the beets and sweet potatoes. A Beet and Goat Cheese Salad and baked sweet potatoes were served with the left over baked honey mustard chicken.
The yellow pepper was thrown into a salad the following night.
Finally, I used the red savoy cabbage in an asian stir fry dish and served it on the same night as the broccoli. The broccoli was used in a chicken and broccoli stir fry. A side of brown rice was added too.
Pin It