This afternoon I attended Kelly's surprise baby shower.
With so many of my mom friends threatening to go back to work, it is such a relief to know that I have a friend who will be in baby land at least as long as I will be.
Kelly actually works, but she somehow manages to balance home life with work beautifully and without complaint. I often forget that she has her doctorate in developmental psychology. She certainly never makes us feel like bad parents for the way we raise our kids.
Jennifer organized the brunch and picked Sola. Their website says they are "blending the indigenous flavors of the Midwest with the preparations, techniques and inspiration from Hawaii's unique culinary heritage." Which just proves that there is absolutely every single type of cuisine in this food loving city.
Adam and I had to juggle quite a bit for me to be able to attend this event. During the time of the shower the twins had their nap and Jack was suppose to have baseball tryouts. Then Jack had a birthday party in the afternoon. Three different sitters were called, all busy. I worry a lot these days that this is how my life is going to be from now on. A struggle to juggle. Maybe that should be the new tagline of the blog, "Struggling and Juggling."
In the end we moved Jack's baseball try outs up and Adam dealt with four kids for a couple hours so I could sit and catch up with my friends.
I'm no longer used to sitting and eating leisurely. In fact, I'm no longer used to sitting while I'm eating! Usually I eat standing up while getting drinks/feeding other kids/making lunches/etc.
I was out of practice. They kept bringing me coffee, so I drank enough coffee to feel like my nerve endings were buzzing. I ate so fast that I was the first one done by a long shot.
As much fun as it was to have a break, it was hard to relax, thinking of Adam trying to cover all those kids by himself. I wonder how long it will take me to feel normal again when I'm away from the kids? Maybe a mother never does?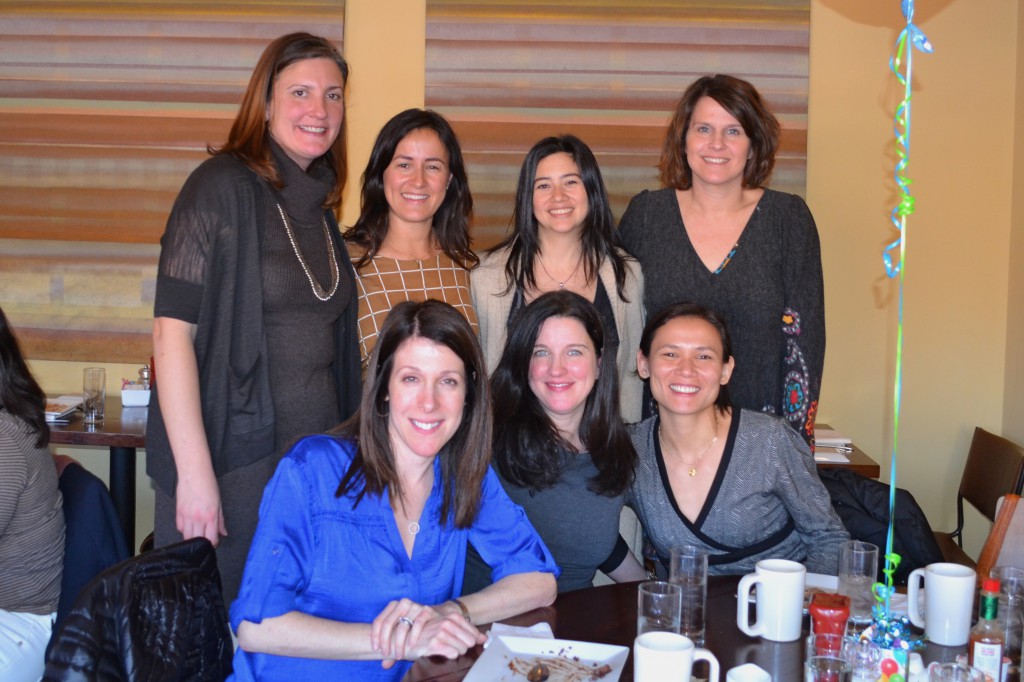 Pin It