After seeing how much Jack enjoyed Lil Kickers, we decided to sign him up for the big leagues – AYSO.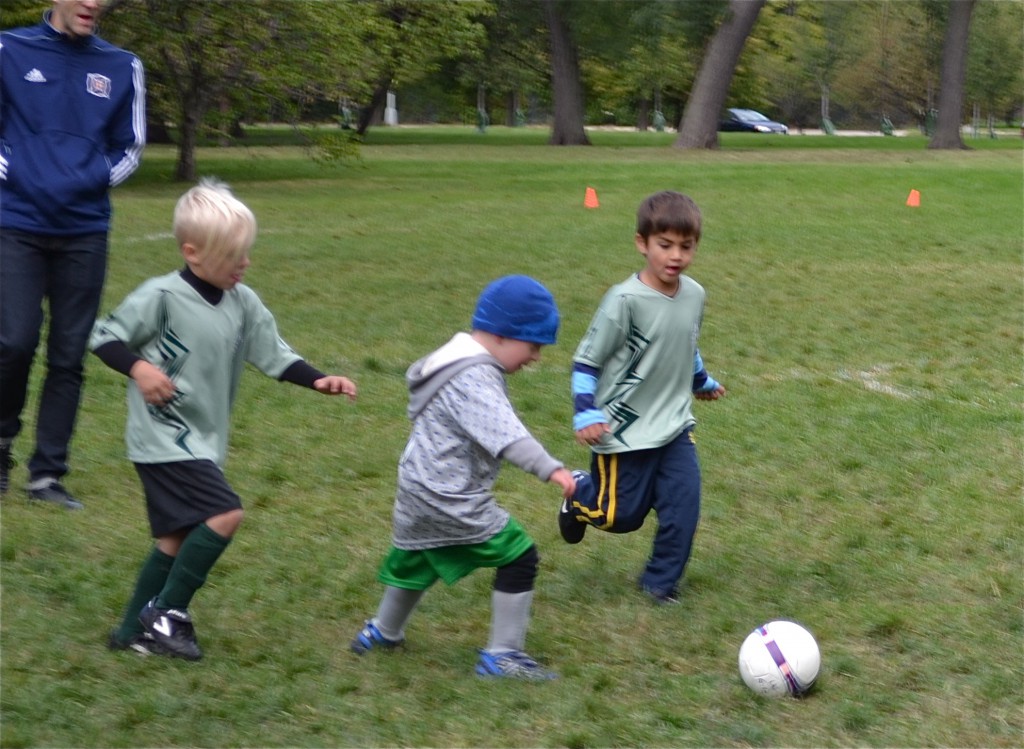 Lil kickers starts as early as 18 months and runs up to age nine, AYSO's youngest members are 4, it's oldest are in high school.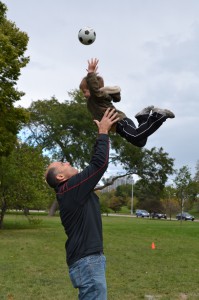 At Jack's age group they have teams of 5 guys, but only 3 play at a time during the game. The field is smaller than a normal size and so are the goals, the time per quarter and soccer balls. But other than shortening everything, it's a real game. With real scoring, real uniforms, real coaches on the other side screaming and acting insane sometimes.
Parents show up with other kids in tow, carrying their spectator foldable chairs and their team cheer.
Jack is proving himself to be quite a defender. I love to see him get in there and pull the ball away from the other guys. He's totally engaged, and fearless. He runs after the ball the entire time he's in the game, never tiring. And somehow, innately he seems to have picked up the code of sports conduct.
Pin It