On my quest to cover all the water parks in the suburbs, we visited the Centennial Family Aquatic Center in Wilmette.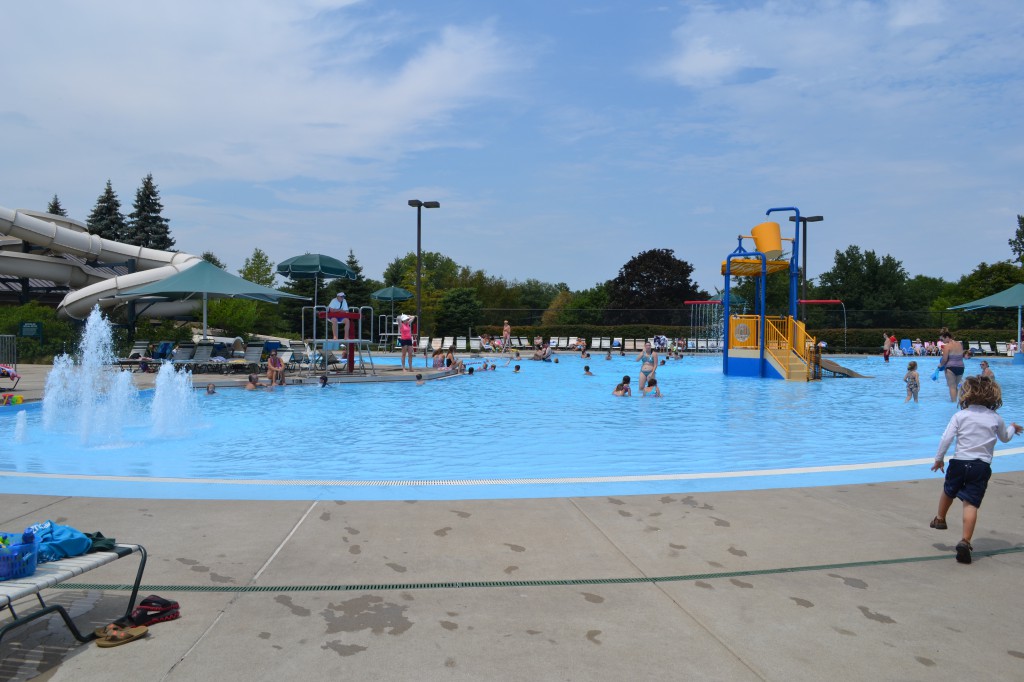 I must say on first glance I was a bit disappointed. Everyone kept saying what a good water park it was and it seemed small compared to Highland Park and Skokie. But after spending the afternoon there, I changed my opinion completely.
The park, much like it's customers, is quiet and understated. Yet when you look closer, you can see it's really well planned.
There are three different areas, a large lap pool with big kid slides that was fenced off. I liked that I didn't have to walk by it and worry my small children would fall in. The fence kept my kids out. There was another, smaller wading pool with a tot slide that Ben loved. It was also fenced off and I loved that fence because it kept my kids in. The main pool was zero depth entry with a dump bucket play structure and two slides for mid-range aged kids, pictured above.
Each section was done by age, so my kids didn't have a bunch of older kids around pushing into them, and they didn't push into younger ones either.
In the end I realized there was just enough exciting and different things for them to do, but it wasn't so big it was overwhelming. It was a calm, relaxed atmosphere.
The concession was better than most water parks and the bathrooms were also noticeably cleaner.
Pin It