On the third night of Hanukkah, I let the Fortnite craze sweep through to the Hanukkah bears.
We were joined by Fable, Tomato Head, Cuddle Bear Leader, and Raven.
They actually came in just like the game, dropping from the sky and landing on the map.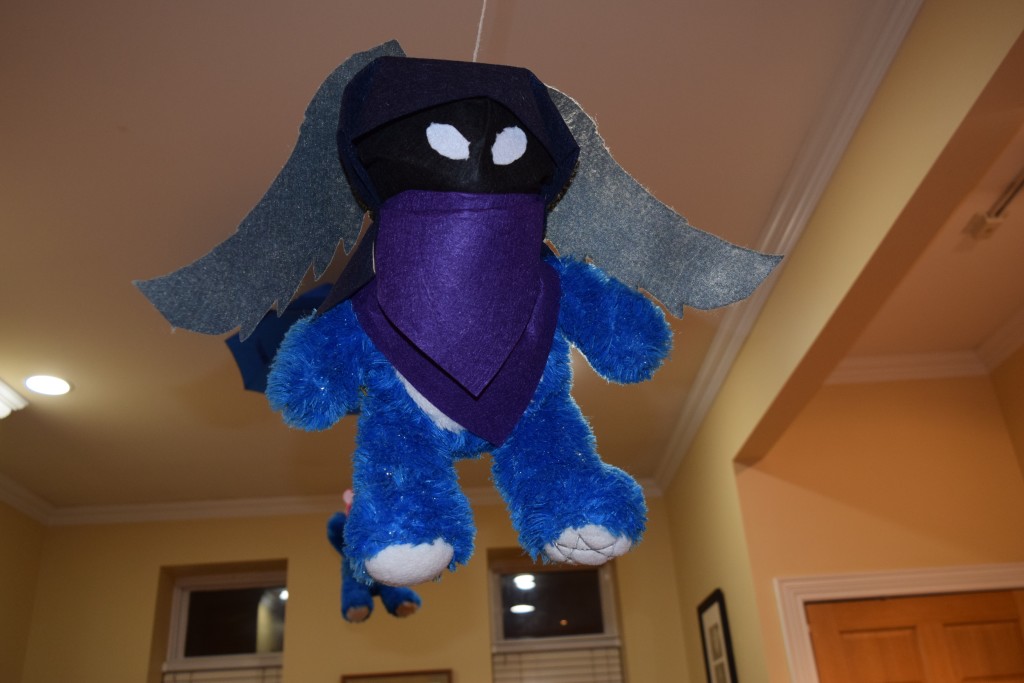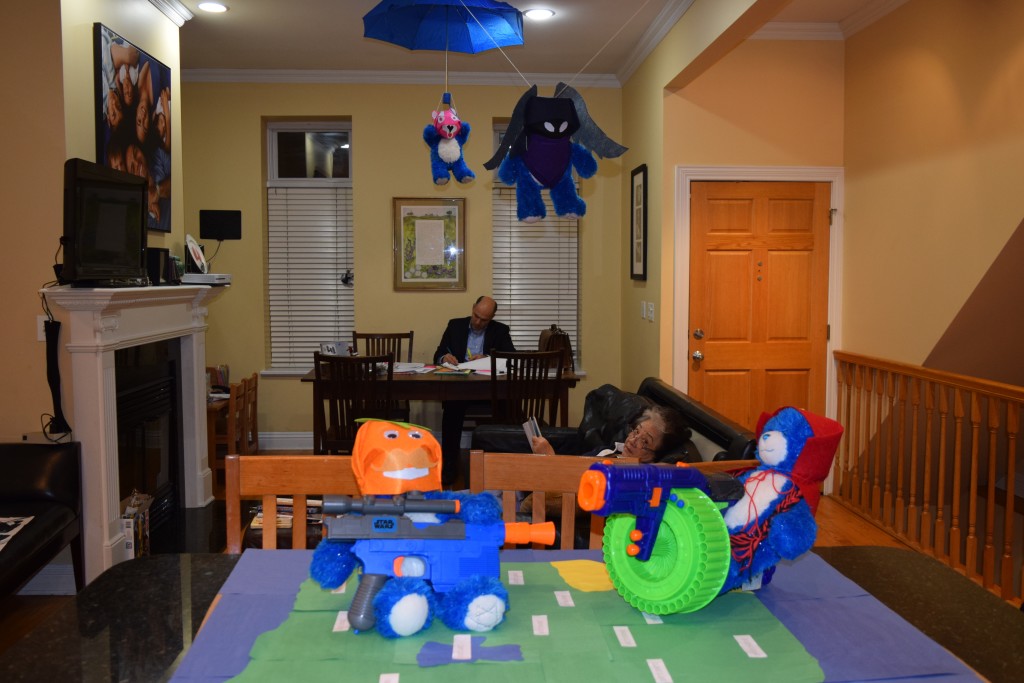 The kids loved this one. Aaron was obsessed with Raven, even Jack pointing out that I missed Raven's feathers and had mistakenly put Ravage's wings on him didn't cull his devotion.
So, I couldn't bear (pardon the pun) to take the Fortnite 'skins' off for night 4's scene.
I was trying to recreate the family slide at Great Wolf Lodge….
Both nights we had more presents, lots of Legos and Imaginex! And Gelt!
Stay tuned for tomorrow when we celebrate Birthukkah, the day were everyone in our family except Adam gets gifts!
Pin It