Today was my 46th birthday as well as the 5th day of Hanukkah. That makes today a very special day for everyone in the house (except for Adam).
Today is Birthukkah!!!!
This morning the Hanukkah bears brought birthday donuts and egg sandwiches from Dunkin' Donuts. The kids and Adam gave me birthday cards with many gifts in them. Earlier this week my mother took me out for a special birthday lunch and I also received calls from all of my family members and gifts from them as well. And as if that wasn't enough, I also received many birthday texts and happy birthday wishes on Facebook.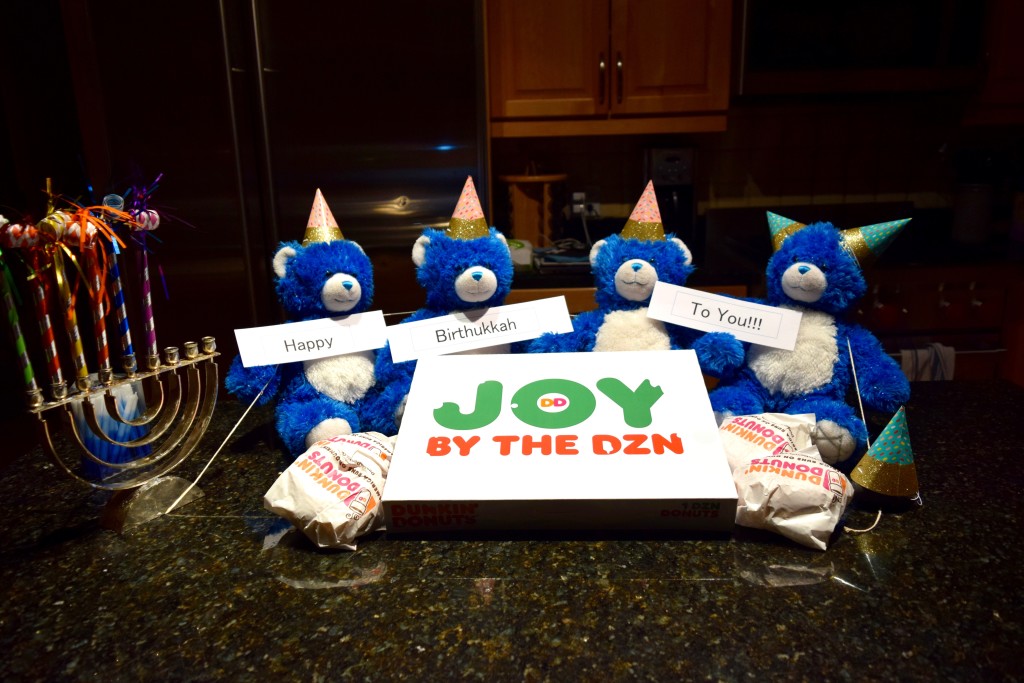 The kids all had school today and while they were away, we got a visit from the Hawthorne twins.
My mother was laughing with shock when she changed a diaper today. She never thought she'd be doing that again! Still she took her babysitting duties very seriously…
Afterwards I ran a few errands before picking up the kids. One errand was in Chinatown and I treated myself to a bubble tea from Joy Yee's fancy drink menu.
Tonight Adam treated us all to dinner at Shine Restaurant.
Then, it was back home to light candles all over the place. First on another birthday surprise, a beautiful cake from Sweet Mandy B's. All chocolate. You can never have enough chocolate!
We also lit Hanukkah candles and the boys opened more presents.
Finally, after Adam put the kids to bed and all was quiet in the house, I set up the Hanukkah Bears for the 6th day of Hanukkah…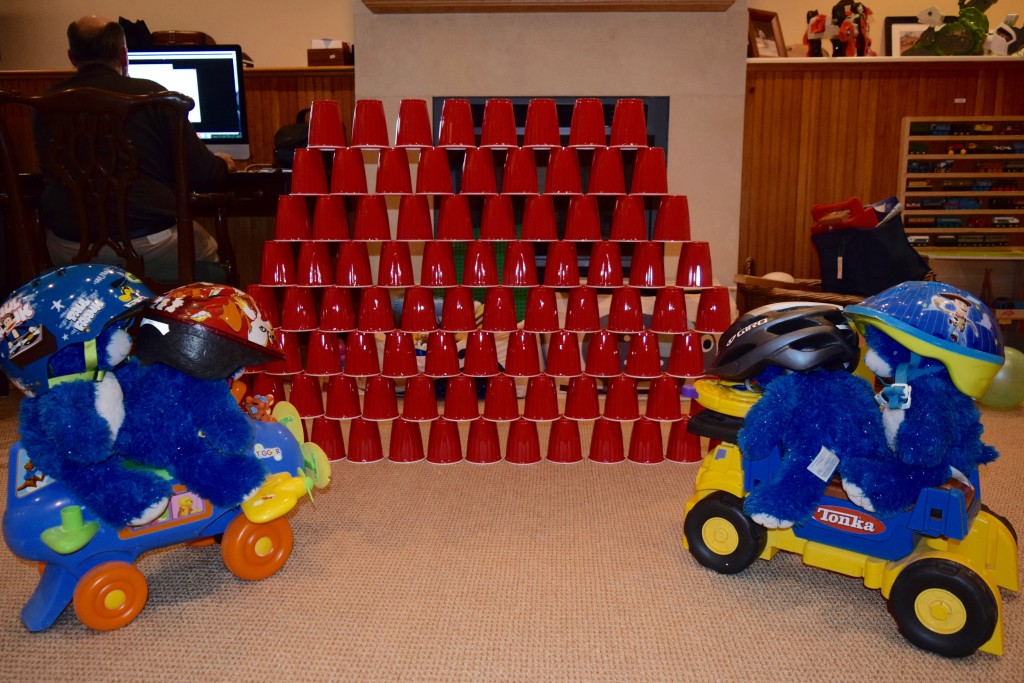 I got a nice little video of the twins wrecking that scene!
Pin It