After two days of non-stop rain we were getting cabin fever.
There was lots of board games.
And coloring. And iPad usage. The twins opened up lots and lots of cabinets and pulled out toy after toy after toy.
It seemed like the right time to renew our Museum of Science and Industry membership.
I was a bit worried about how Ben would react to the crowds but we decided to take a leap of faith and go for it.
Surprisingly, the museum was unusually empty.
It was awesome!
First we spent time in the Ideas Factory.
Then we headed over to the Lego Exhibit. 
We also checked out the coal mine, something we haven't done for a long time.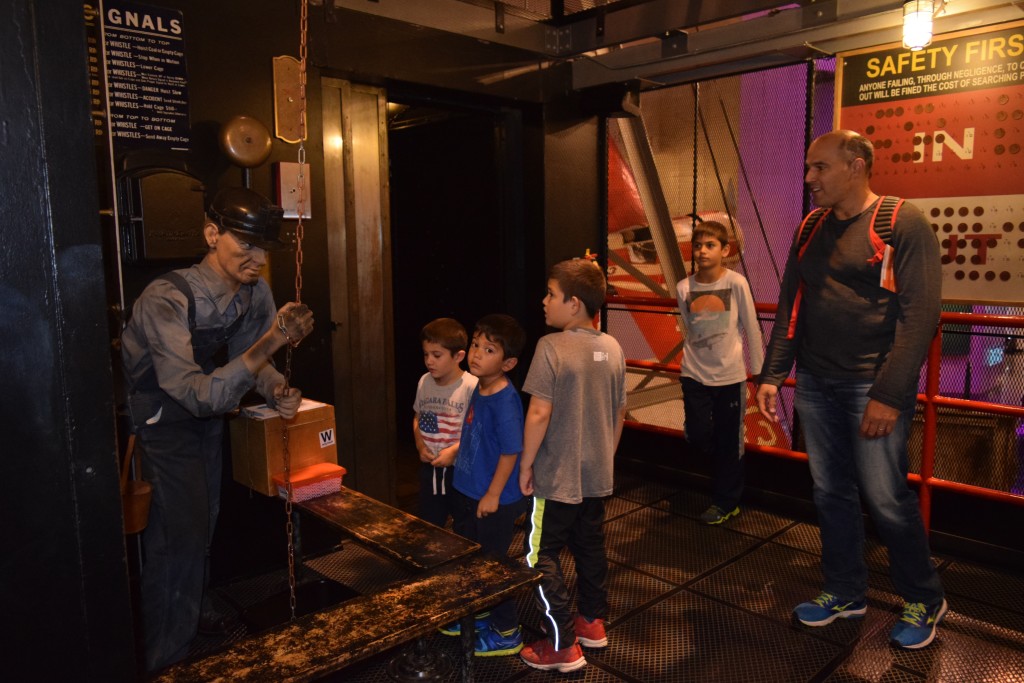 We talked to Ben for a long time about how safe it was. We were trying to shield him from future upset.
But he did fine. I think it helped that besides a family of 3, we were the only ones in the exhibit.
I know the kids enjoyed be able to answer all the question that the tour guide asked.
I was particularly impressed when she said, "There are three states of matter: liquid, solid and what else?"
Jack answered with confidence, "Gas".
We left after a few hours with a long list of ideas about what to do the next time we go. The museum is so big we barely covered any of it!
Pin It