This morning we took the kids out to West Chicago to visit our favorite fall festival spot, Sonny Acres.
Unlike some of the more crowded, commercialized fall festivals, Sonny Acres feels like you have stepped back in time. Hand painted signs with corny slogans, the smell of funnels cakes, brightly lit carnival rides, all surrounded by copious amounts of pumpkins of every shape and size makes you feel like you drove straight out of 2017 Chicago into a small town in the midwest in the 1950s. It's the feeling of good, old fashioned family fun.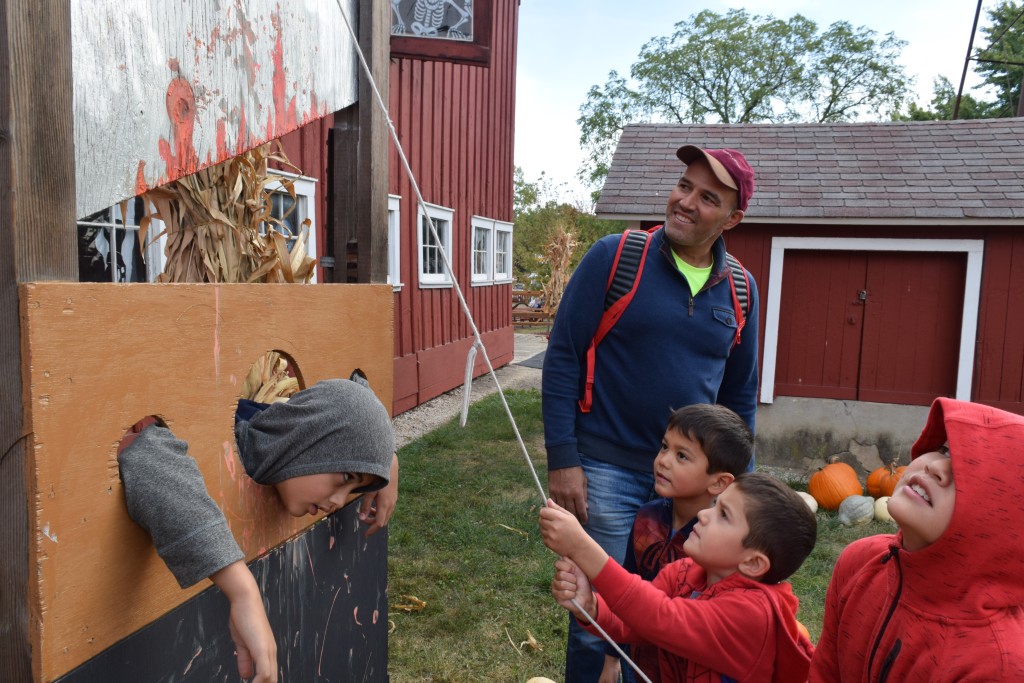 We arrived early to avoid the crowds, but not early enough.
Ben was too overwhelmed to settle in, and as a result he spent the first part of the visit behaving erratically.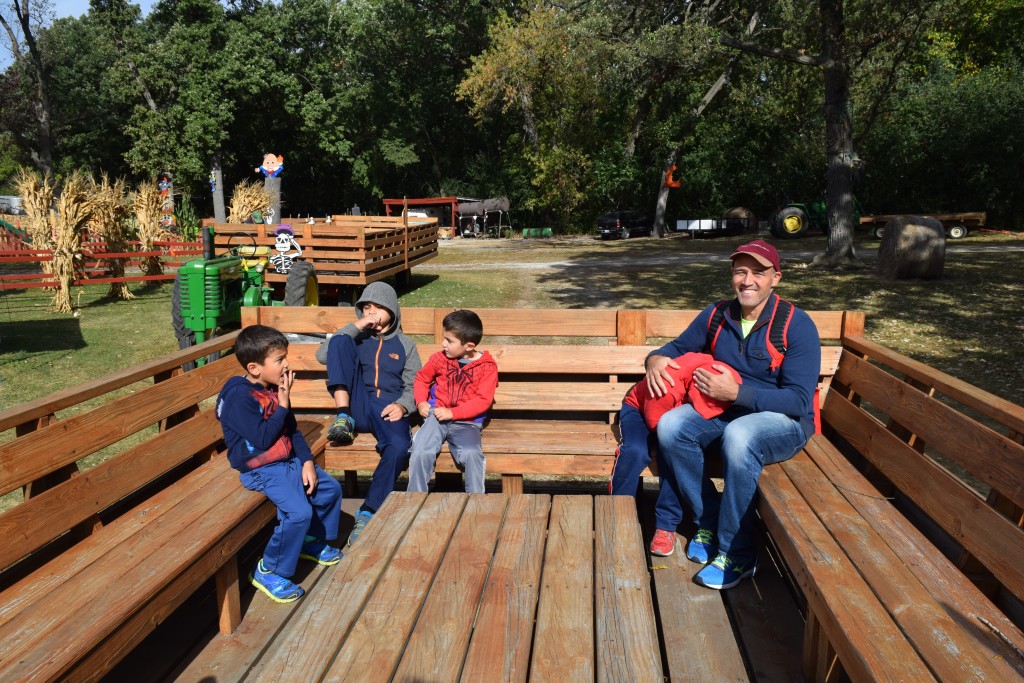 We had this hayride all to ourselves! The kids were so excited to point out all the different halloween decorations they found hanging from various trees.
Afterwards, Adam took Ben to the car to settle him while I took the other kids to the playground.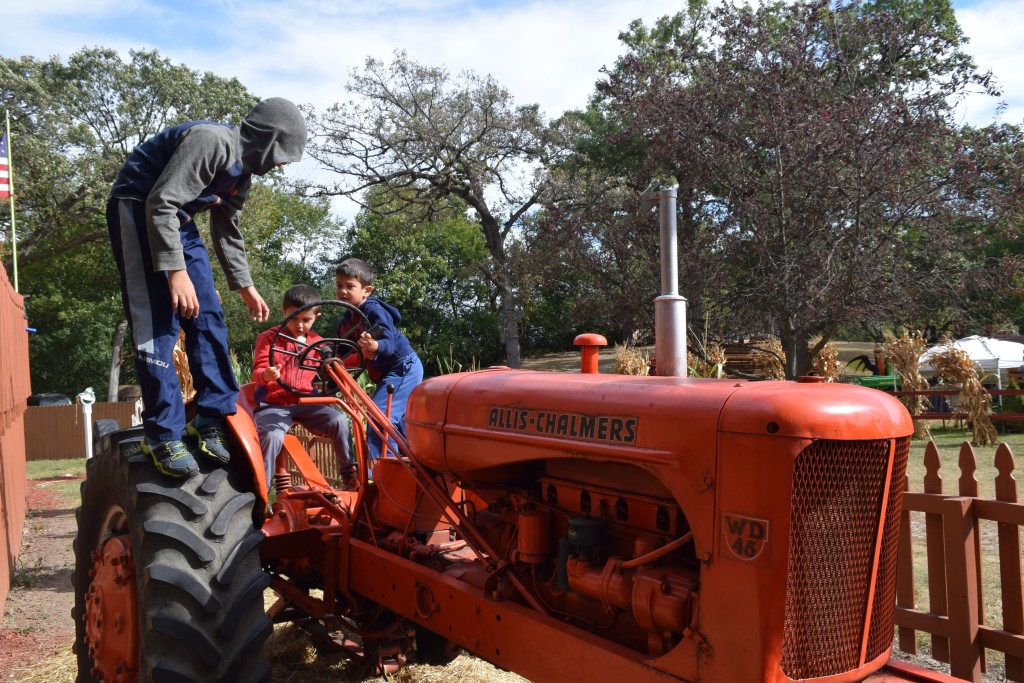 Jack sweetly let the twins chase him and created obstacle courses for them. Next we fell into a game of hide and seek.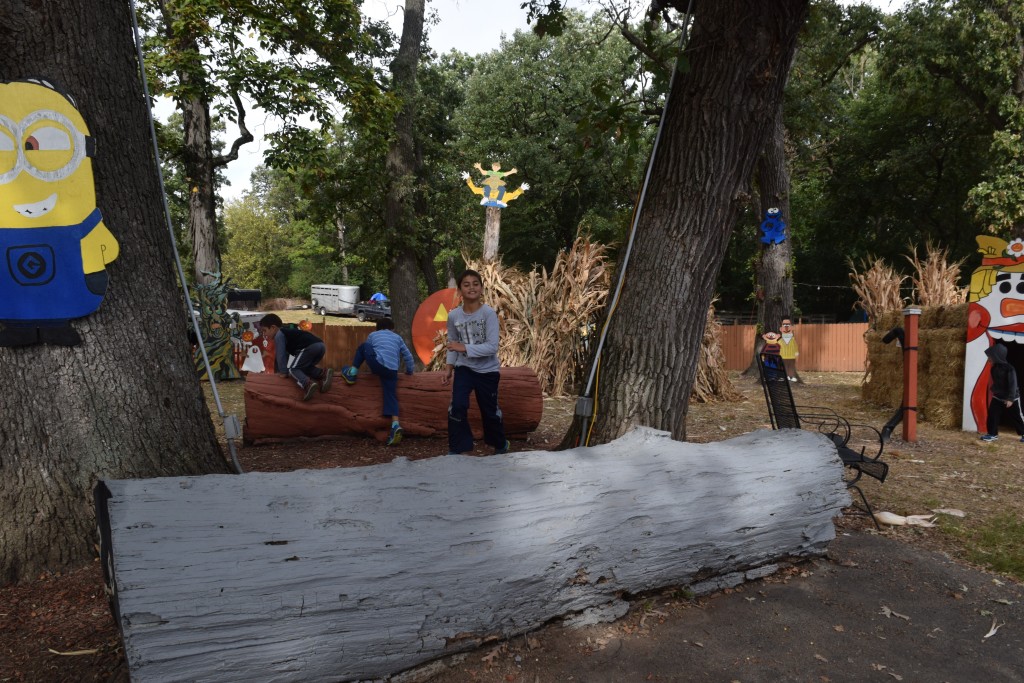 Soon after, Ben returned. Adam spoke to him in the car, he let him complain about the crowds and yell and scream that this place was "stupid and no fun".
After a while he convinced him to get out of the car and join us. They met us at the playground and Ben happily jumped right into the hide and seek game.
Afterwards we checked out some rides.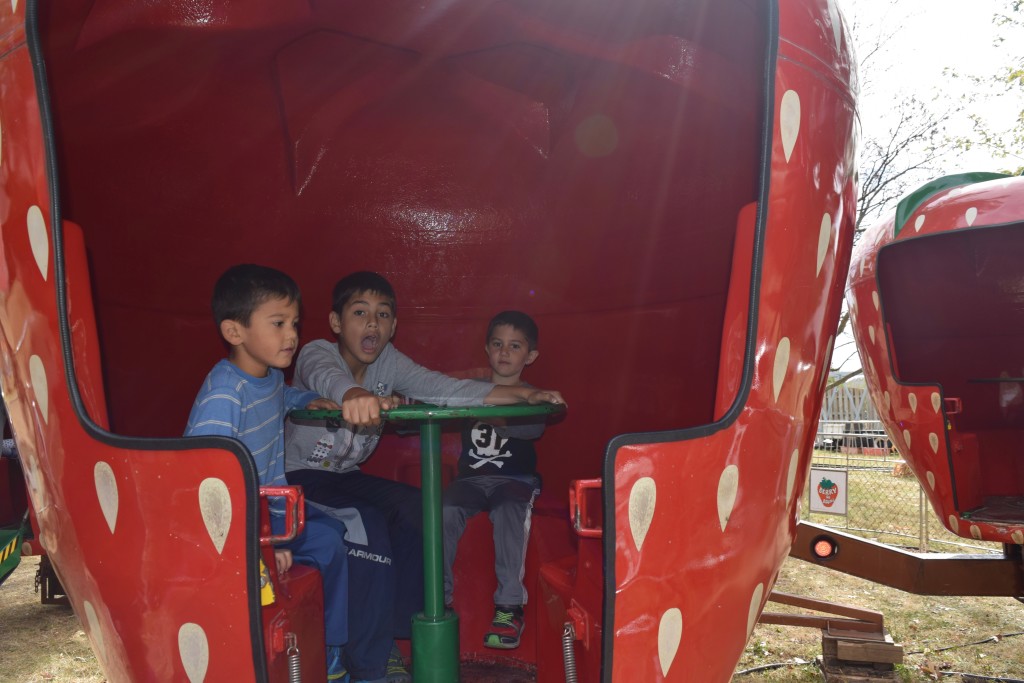 I really liked how the kids always found a partner or two. Not all of them wanted to do every ride, but there was enough of them so no one ever had to go alone.
They spent a ton of time in the petting zoo.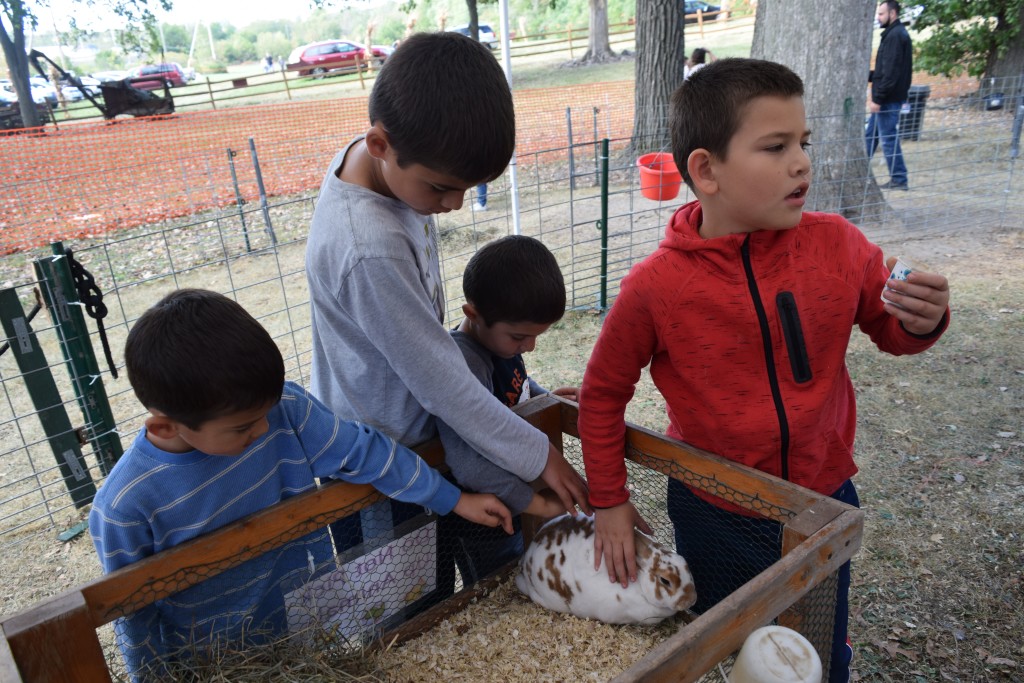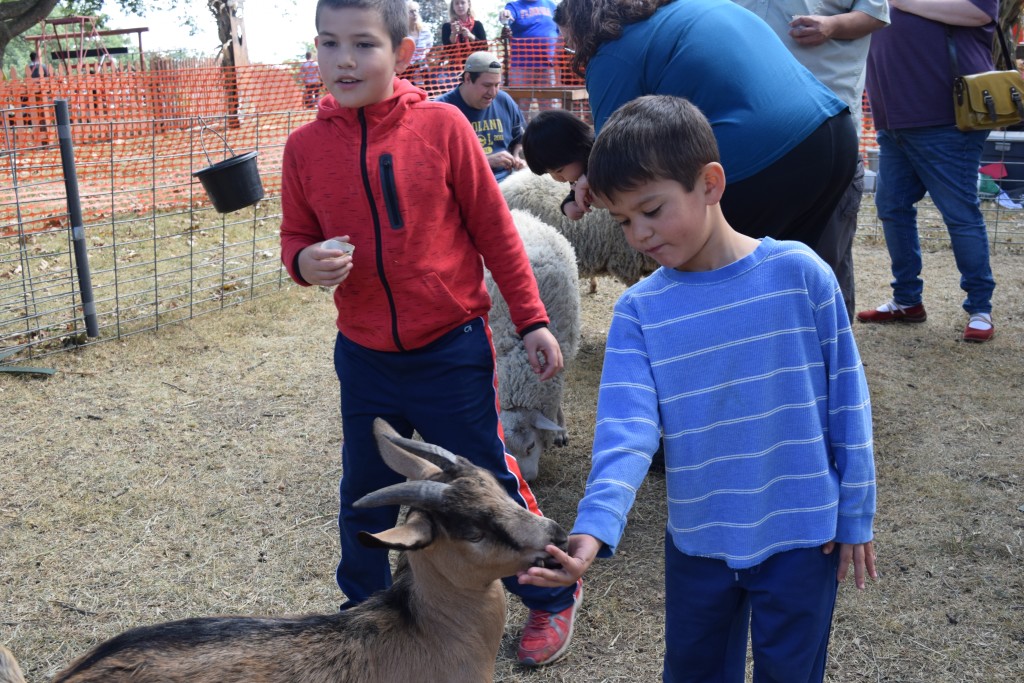 The animals were kind of aggressive and most of our city kids were freaked out about it.
Sam found refuge on Adam's shoulders.
Finally Ben figured out that he could feed the animals through the fence!
There was a lot of brotherly love in the afternoon.
Which made my heart sing. And my taste buds sung too with these funnel cakes!
On our way out, Ben said it was so much fun, could we come back again?
Adam said, "Oh this stupid place that is no fun?"
Ben grinned sheepishly.
Pin It