Adam and I celebrated 11 years of marriage yesterday.
ELEVEN years.
How did that happen so fast?
Must have been the four kids that helped accelerate it. As a wise woman once told me, when you have kids, "the days are long but the years are short."
Four kids makes each day seem the length of two but you can fall asleep on the couch for a second and another year passes.
Our double number celebration was also celebrated twice.
First we scored tickets to Hamilton. Despite the fact that I went online to order them the minute the ticket sales opened, I still was only able to purchase them 4 days away from my day of choice. I was lucky for even that. As I was waiting for Ticketmaster to tell me, over and over again that my choice was sold out, I was able to check on Stubhub and see they were already reselling at 4x the price.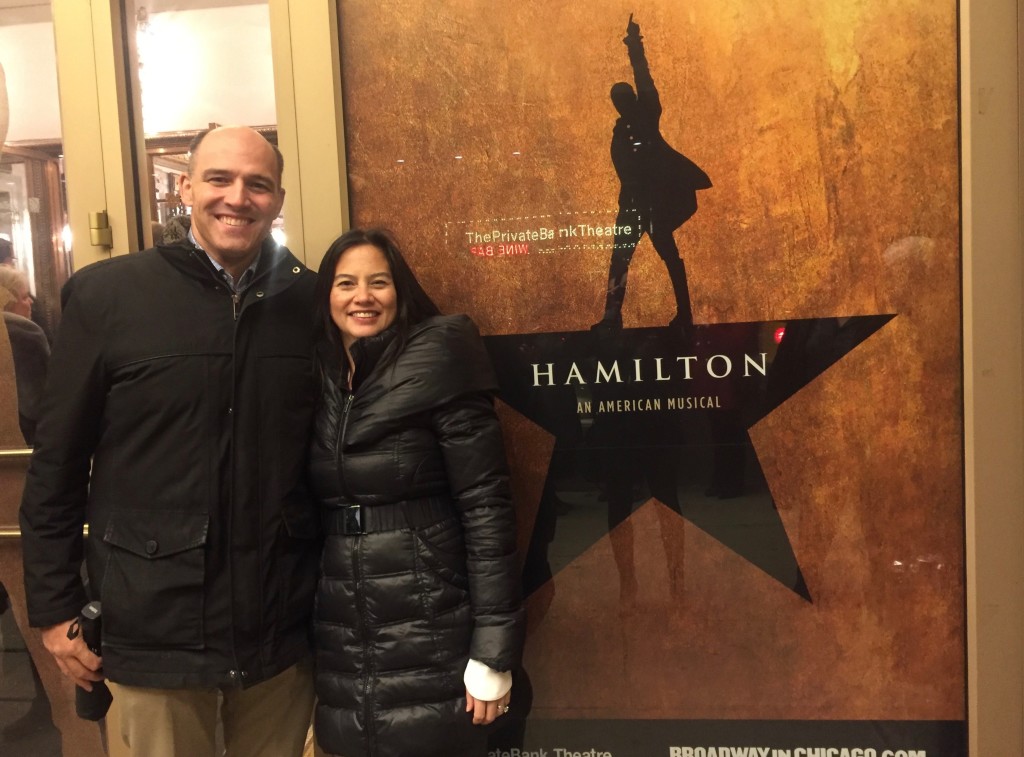 So, this past Wednesday, we went to see what could have possibly won 11 Tony Awards including Best Musical of the year.
On a tip from the head of Adam's department we downloaded the music beforehand. It was a tip worth sharing, as I think I got double the enjoyment by hearing a few times first.
I would have to say it was the most amazing musical I'd seen since Phantom of the Opera, which also swept the Tony's in 1988.
I'd also like to note that I played it for Jack one day after school and when the song, "My Shot" came on he said, "I know this song. They did it during the winter show at our school." Now that is a very fine, "Fine Arts" school that he attends!
Then, on our actual anniversary, we headed over to Wicker Park to check out Pub Royale.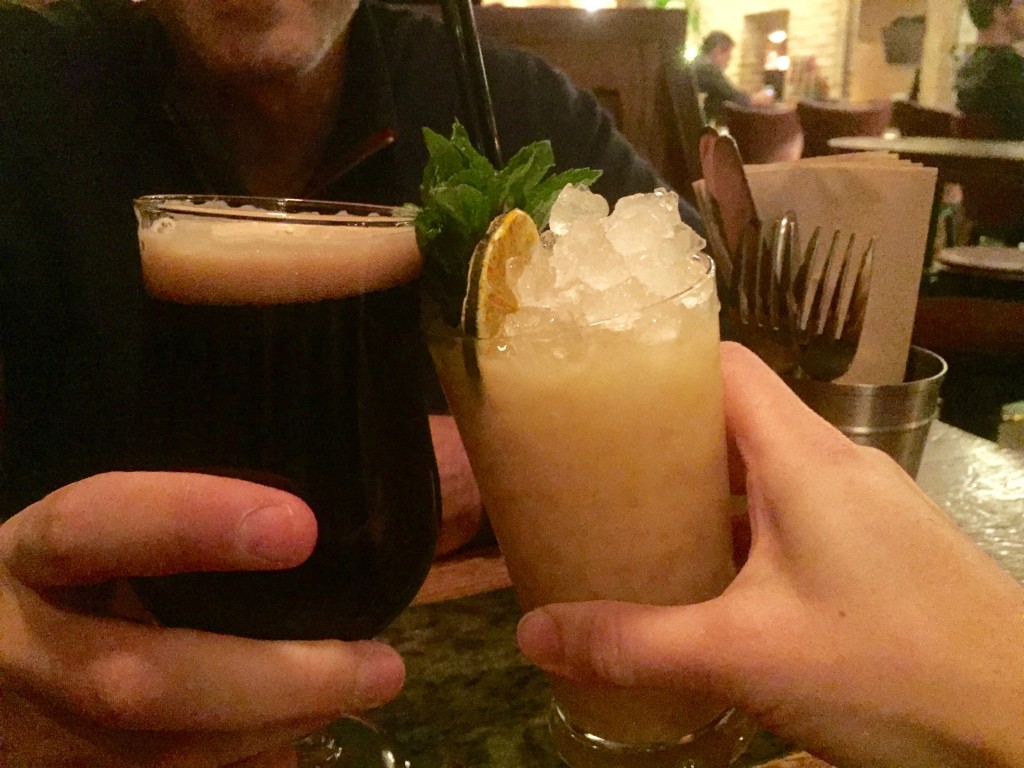 It was named in the "5 Best Bars of 2016" by Bon Appetit. I also saw it on Check Please, with all participates regarding their experience with glowing reviews.
It served Anglo-Indian fare. So basically really good beer with Indian food in a pub atmosphere. Just the fact that I could get great Indian food AND great drinks in one place filled me with heart-palpitating excitement.
The food was excellent, so was the beverage selection. I also appreciated how they managed to capture a very specific vibe. Servers with copious amounts of facial hair, donning ski caps along side warm, dark, pub-like decor with odd accents like motorcycles and peacocks as well as 'all gender' bathrooms made for a very Generation Z experience.
Pin It