This year we were lucky to have guests to share our Chinese New Year dinner with, a couple that we have been trying to see for over a year now – the Bransfields.
We have four kids. So do they. It makes finding a date without conflict or sick kids a logistical nightmare.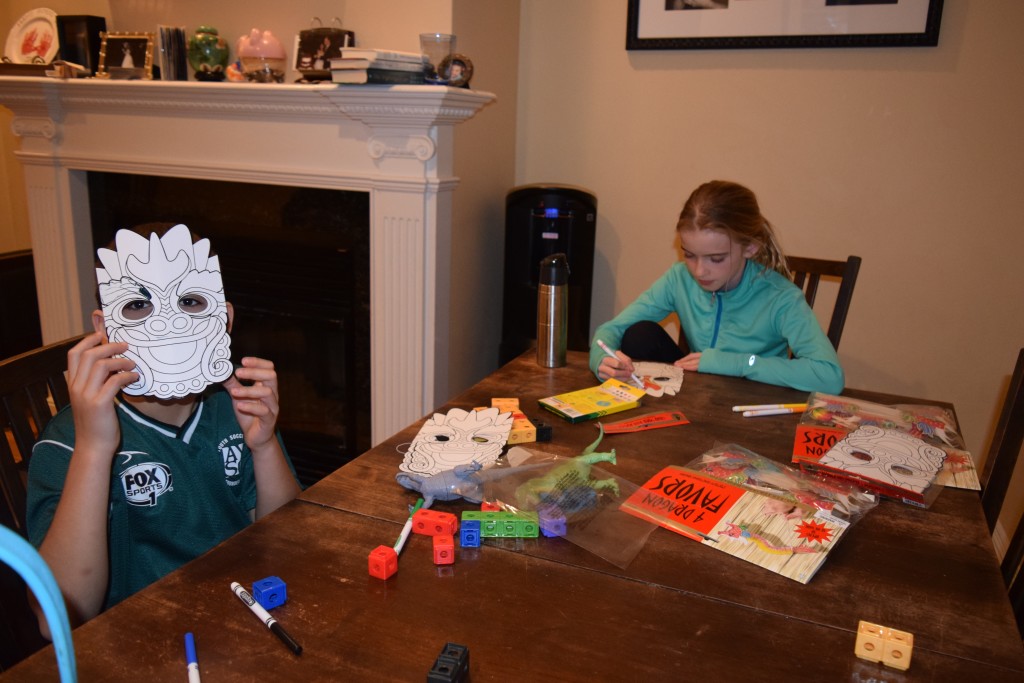 We got in a few New Year's crafts, but mostly the kids oscillated between electronics and running up and down the stairs chasing each other and beating each other with pool noodles.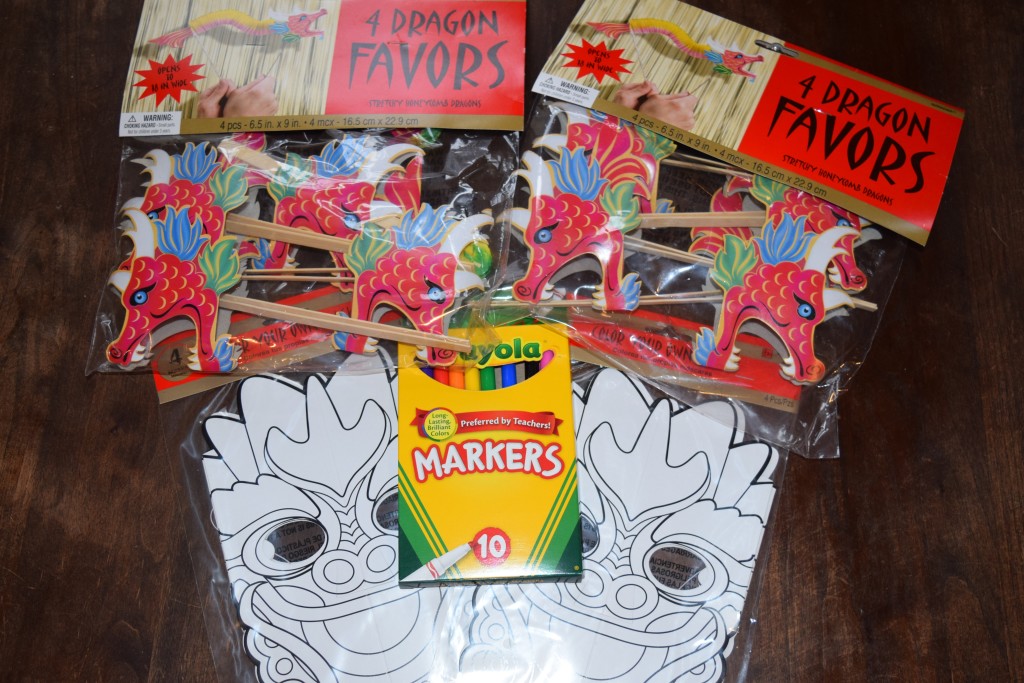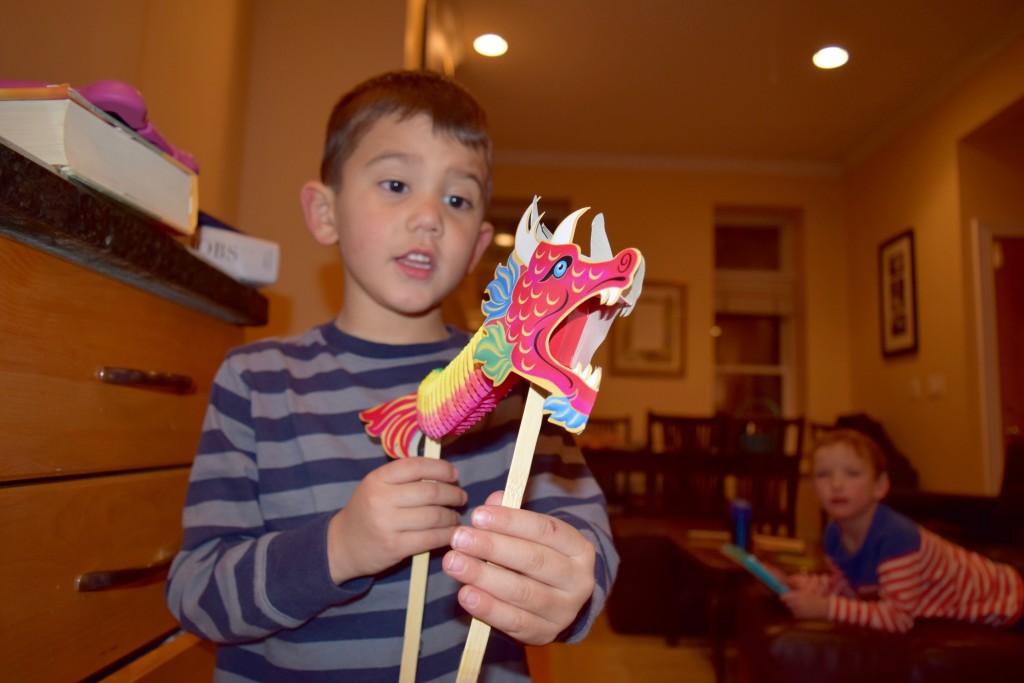 We adults oscillated between drinking wine and breaking up fights. Of our 8 kids, 7 are boys. Need I say more?
Because we have four kids each, I realized they would NOT be offended at all if I ordered most of the dinner in.
But I still wanted something special, so we got something from Stephanie Izard's new restaurant, Duck Duck Goat. I was kind of shocked they delivered!
We tried a few things from their favorites menu, all which were delicious. I also supplemented with some pot stickers and home made sushi. Most of the kids managed to eat some kind of dinner, though I'm not sure how nutritionally sound it was.
But all of them managed dessert! The Bransfield's brought a lovely key lime pie and cookies from Sweet Mandy Bs and we also brought out the Chinese new year themed desserts…
The Hong Bao, or traditional red envelope, that you give out this time of year had an untraditional surprise for the kids in them. Instead of real money, Chinese chocolate coins!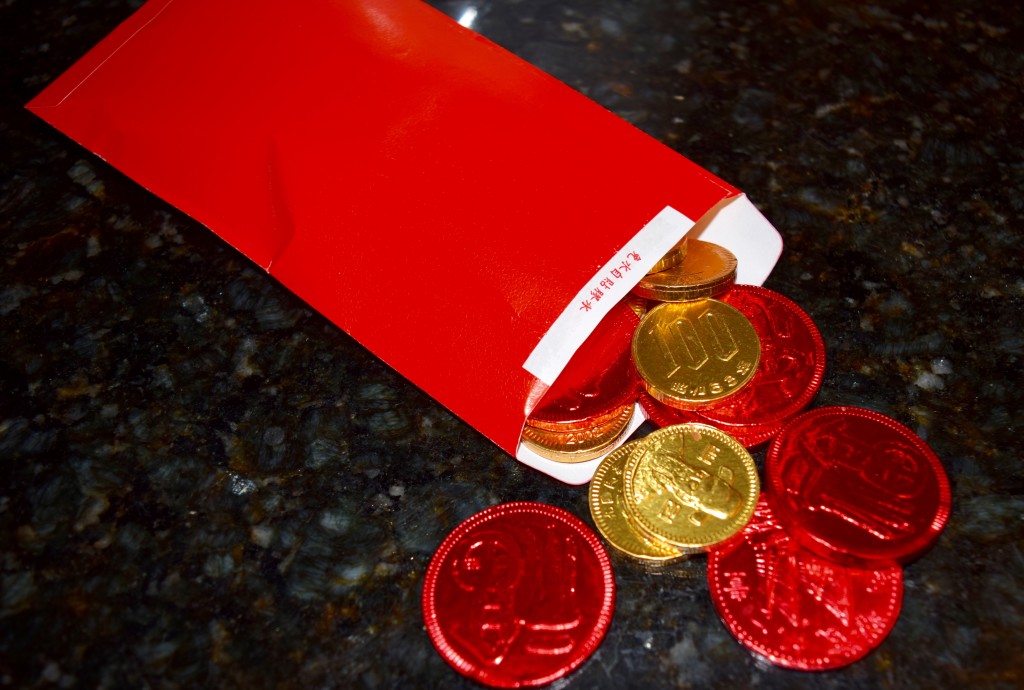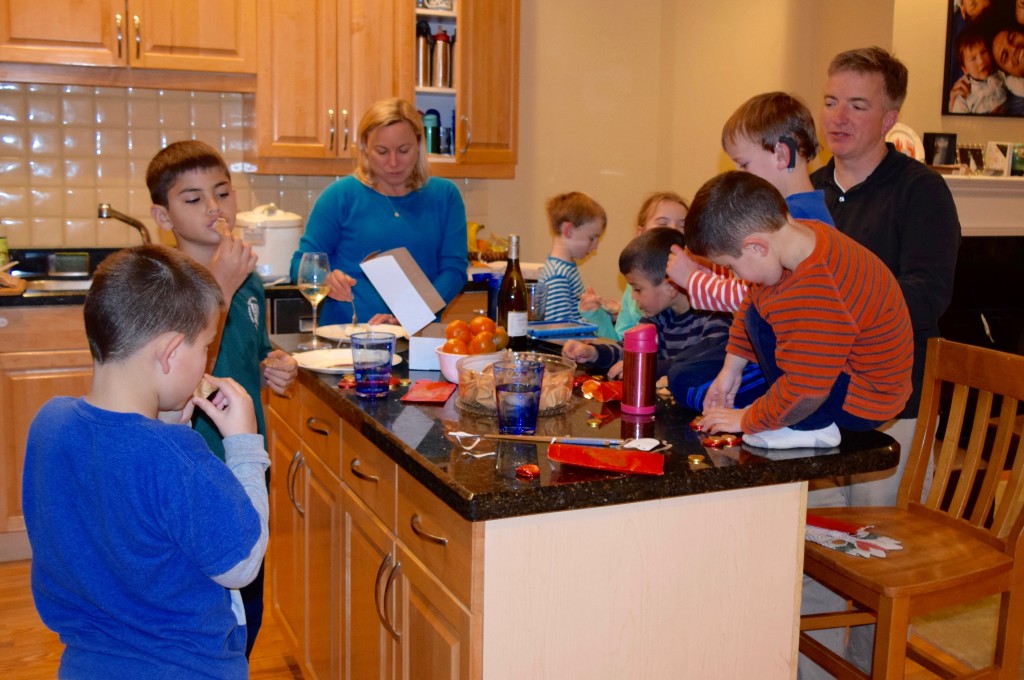 We had this beautiful moment of calm while we enjoyed all these wonderful treats followed by absolute mayhem from the sugar high it caused.
This year of the Rooster is suppose to bring resolve, so if you were postponing any projects, now is the time to get them done.
Gong Hei Fat Choy! Xin Nian Quai Le! May the year of the Rooster bring you much diligence and achievement!
Pin It