I got an email from the Chicago Children's Museum that their new "Once Upon a Castle" exhibit just opened.
At first I thought, do my rambunctious boys want to play in a girlie castle? Maybe we'll skip it. But Jack had a day off school and we were looking for some indoor entertainment so we ended up heading over this morning anyway.
I'm so glad I did.
It is NOT just for girls!
There are two massive structures to climb and play in. 
There is dress up, but not just princess dresses, but king's hats, swords, shields, fake horses, jester collars, and more!
There was gold to gather and copper goblins to drink from or pretend to steal.
There was also a lot of sword fighting, I loved how interactive it was! We played with many of the kids in the room.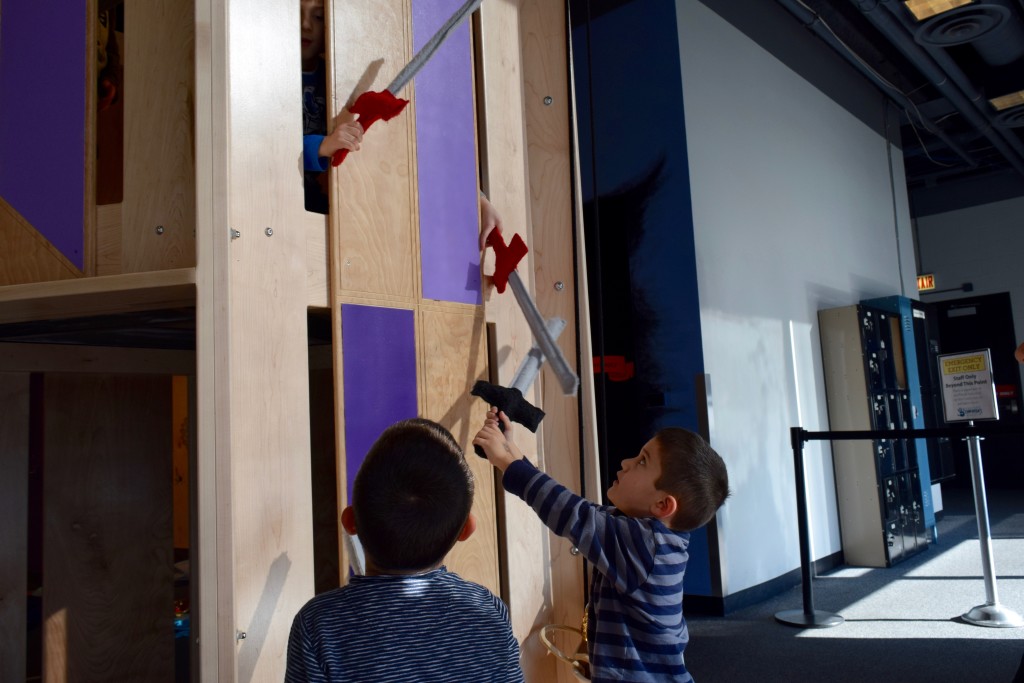 And when that was done, we checked out the rest of the museum.
Building.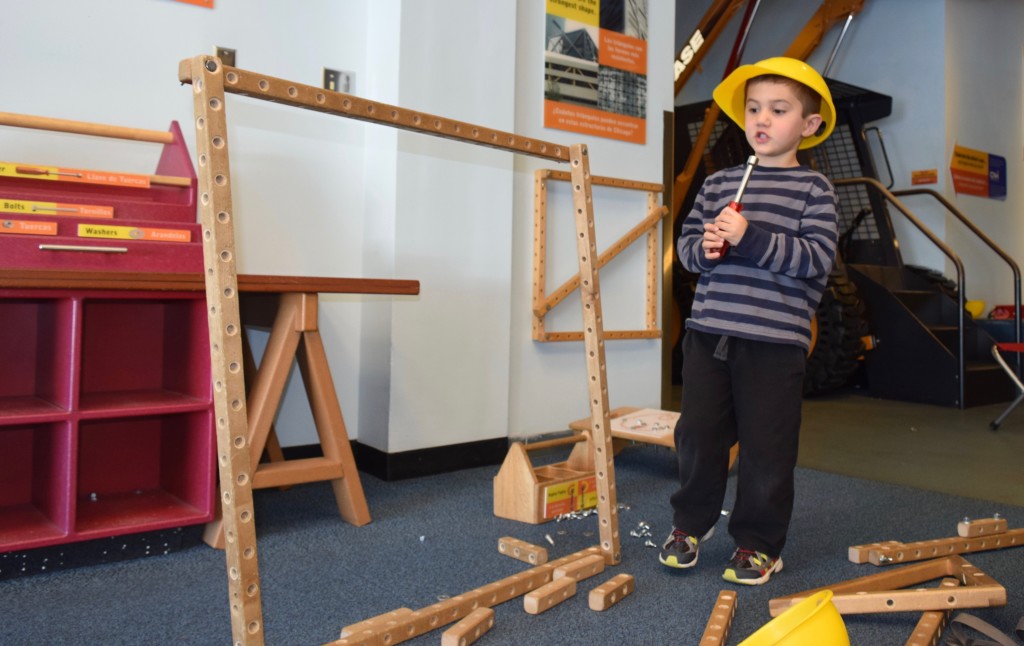 Fishing.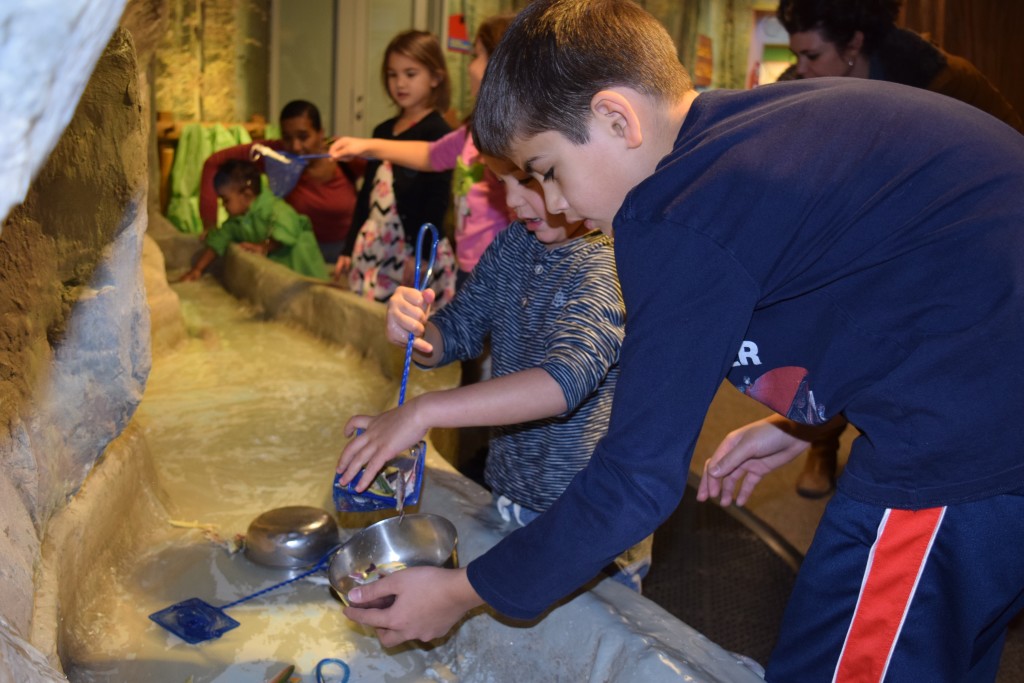 Climbing.
And so much more…
When it was all done, we checked out the many new food establishments in the area. Sam wanted a PB&J and refused everything else. Luckily newly opened Goddess and Baker provided!
We also sampled a few favorites, like Garrett's popcorn and even tried a new treat from Xurro (Churros).
Pin It