I think the bears are starting to get a bit antsy in the cold weather.
For the past 2 days they have been hoping for fun and sun.
The morning of the 5th night of Hanukkah, the boys found their bears still asleep in their bed.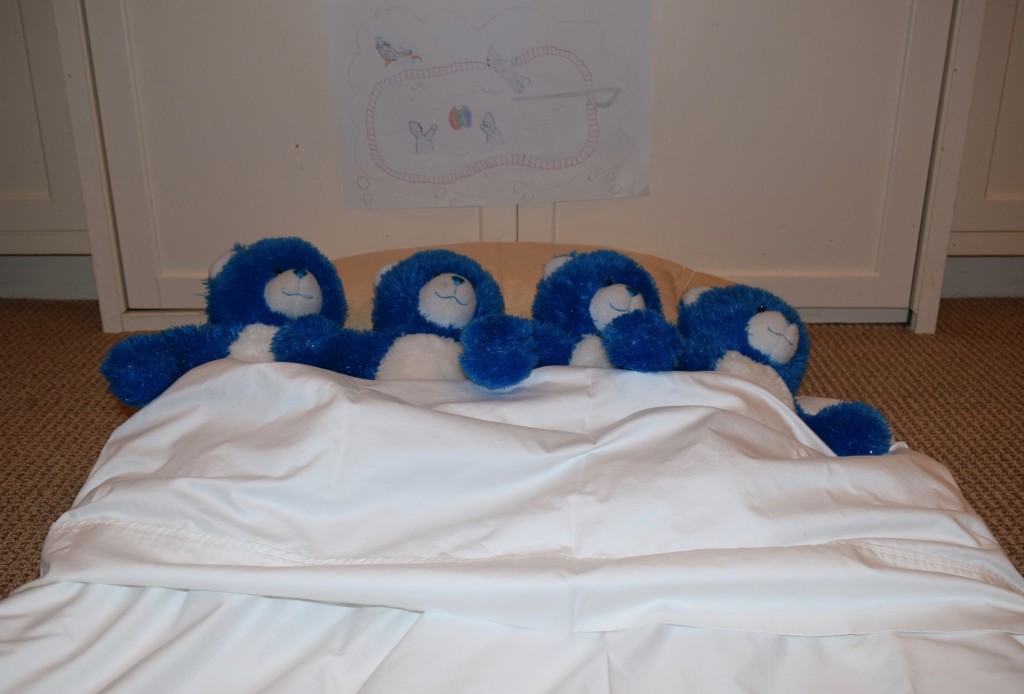 They were dreaming somewhere warm and sunny. Collectively they were dreaming of hanging out at the pool.
That evening the boys got to open more presents.
Sam got another Lego JR set that he asked for. Ben got 3 small sets of Lego superheros.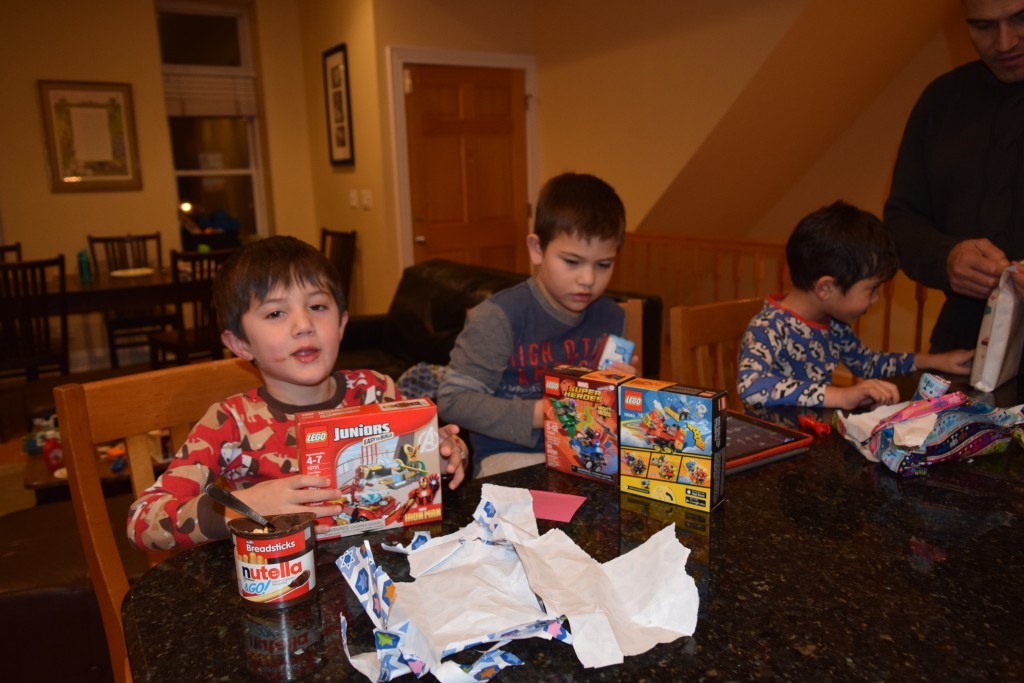 Jack got 3 sets of Lego Nexo Knights that he also picked out for himself.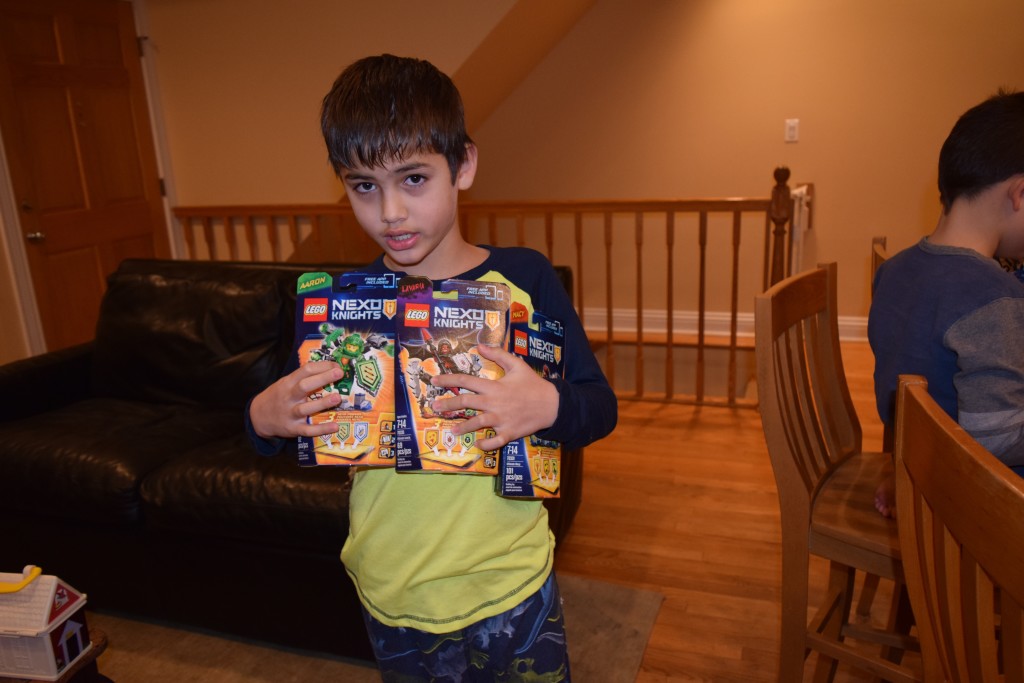 Aaron, who isn't into Legos like the rest of them, got a domino run.
Then it was back to bed and up again for another day.
The bears continued to long for warmth and sun…
This afternoon I let the sitter experience the full power of the Gator (the twins took her to the park, she watched in awe are Sam drove perfectly and safely the entire way) while Adam and I took the older two kids to see Rogue One in 3D.
Then tonight the boys got even more presents (I'm starting to freak out about where we are going to house them all!)
This time Hanukkah cards with money from Bubbie and these adorable puppets with gift cards for the Gap from Aunt Aloha and Uncle Ronnie.
Two more nights, are you ready? I'm not….
Pin It