The fun continues at the Calisoff household!
Last night the bears used up one of the presents from last night, the card holder.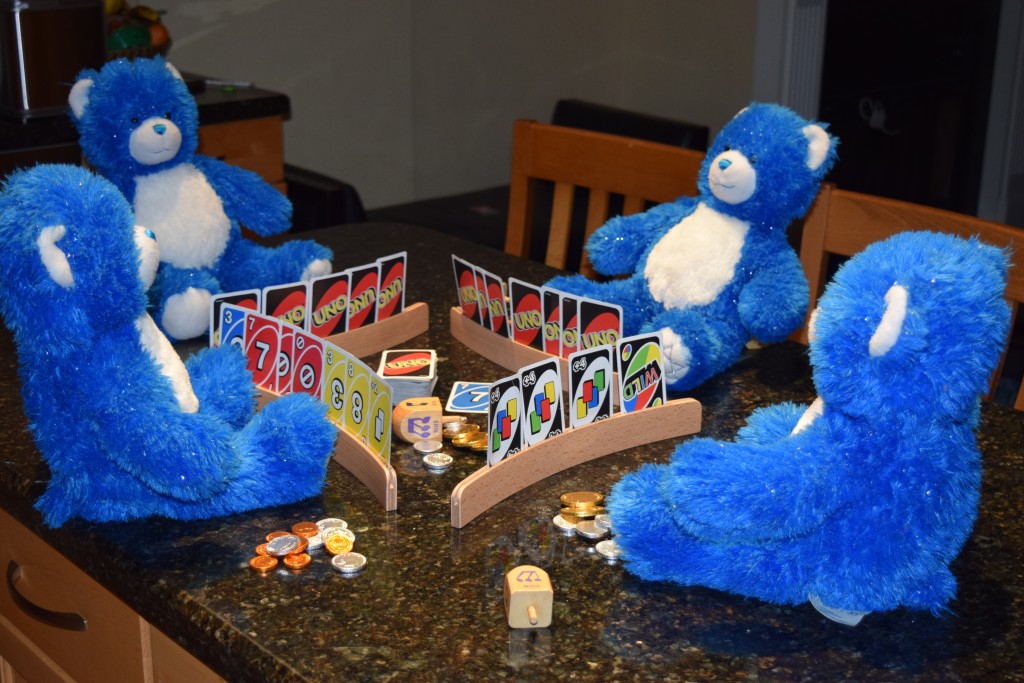 The kids found them in the morning. Ben quickly claimed that the bear with all 'wild' cards must be his!
Then we made the ice cream from another one of yesterday's gift's, the Cuisinart Ice Cream maker. We used Ben's pick first – cookies and cream.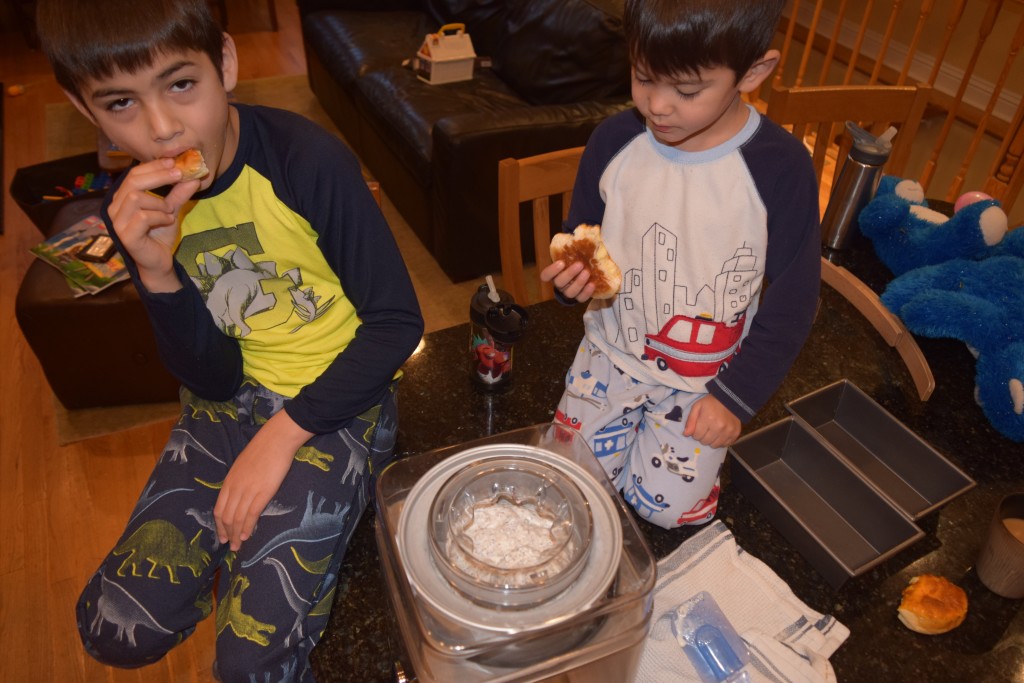 We did it while eating leftover pineapple custard buns from yesterday as well.
Wow, yesterday really set us up with lots of stuff to do and eat!
Then because it was nice out, we went out again.
This time to the Chicago Botanical Gardens to see the last day of the Wonderland Express.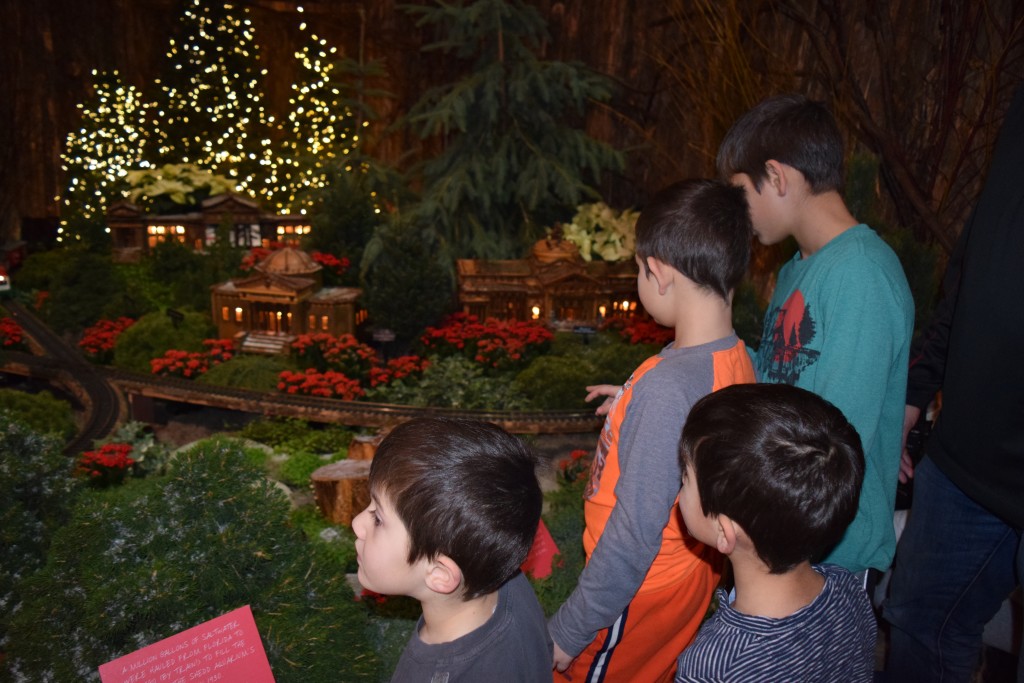 The exhibit is wonderful. The trick is trying to get the kids to take enough time to see all the handcrafted details.  The buildings that set the backdrop for the trains are all "constructed of natural materials: gourds, pine cones, bark, acorns, pods, seeds, grains, grasses, and other creatively-used bits of nature". Most Chicago landmarks are represented.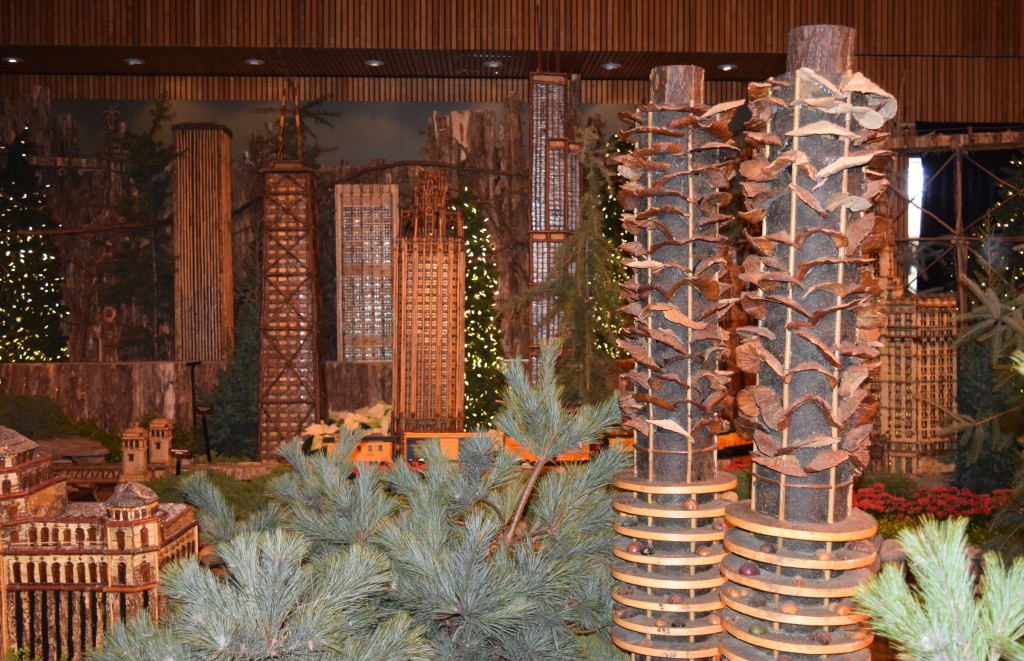 We also walked around the garden to get some sun into our Vitamin D deprived bodies.
Pretty soon it was evening again, which means, time to open more Hanukkah presents!
Jack got more legos that he picked out for himself, an Antman set. Ben got the game Trouble, which he loves to play at school and we love that all the parts are inside the board and can't get lost. Sam got another lego set to add to his growing collection of Lego Junior Superheros. And Aaron got more Hape pieces for a marble run. Something he can do with his marbles instead of just moving them from place to place and putting them in his mouth!
Finally our sitter watched the kids so we could have dinner my dear friend from high school, Jessica, who was visiting from Florida.
Another late night, and it's time for me to sign off and set up another scene for the bears.
Pin It