My forty fourth birthday arrived without much fanfare.
In fact, unlike the kids birthdays which are an extravaganza that lasts for days and days, the kids were surprised when I told them the day before my birthday that we would have a sitter that night.
"Wait, it's your birthday?" Jack asked in surprise.
Yes, Jack, when you get older birthday's lose some of their excitement. In fact, sometimes you down right dread them!
When I woke up in the morning, Adam had cards signed from himself and the kids filled with all kinds of gifts cards for pedicures and massages and just straight up cash waiting for me when I woke up.
Then I made a quick trip to dunkin donuts for a cook free morning!
Kids were happy about that!
I spent the rest of the day doing pretty much the same thing I do every day, pack lunches, push kids out of various doors to school, laundry, dishes, cleaning, prepping meals, and spending quality time with the twins at home.
The only difference was that every few seconds, someone from my past life wished me well through facebook. It was a steady stream of 107 people from across the globe all taking a few seconds out of their day to collectively make me feel special all day long. Social media is an amazing invention.
Then Adam saved me from my Groundhog Day at dinner time. He walked in bearing a beautiful triple layer chocolate on chocolate Sweet Mandy B's cake which we cut open BEFORE dinner and ate with relish.
Next Adam whisked me off for a shopping trip to some of my favorite stores. I ended up getting lots of new clothes and sexy winter boots from Saks Off Fifth.
Finally we had dinner at the newly opened Willow Room.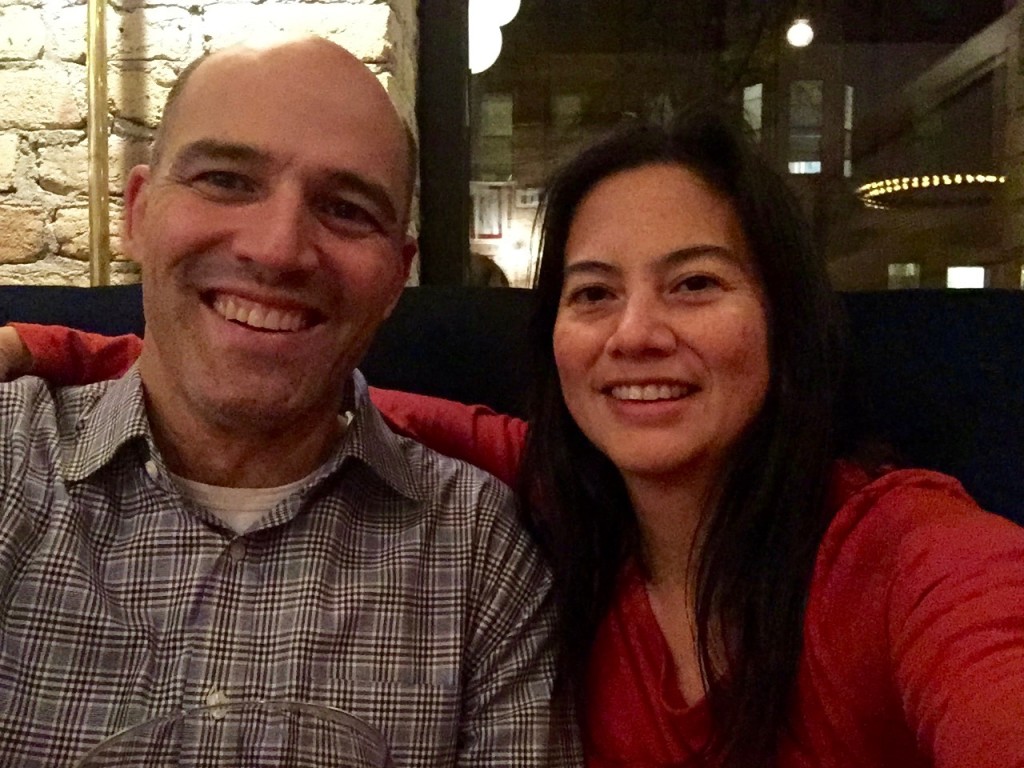 I also got gift from my other family members for cash, foot massages, gift cards to the store I love (Marine Layer, the softest clothes you've ever worn!), and my sister gave me her own Oprah version of  her favorite things: onion dicer, Chinese cookbook, scarf and gift card to a book store (books are a love that both of us have shared our whole lives).
Our babysitter brought me this the perfect gift from Benefit. Twelve days of samples to try, all stored in a singing book that the kids played with for hours afterwards! I had to go on youtube to figure out how to use all the stuff!
Then, since in our house, once is never enough, Adam took me out AGAIN for a another dinner, this time to Geja's, a romantic fondue restaurant that has managed to weather Chicago's vast, fickle epicurean market for over 50 years.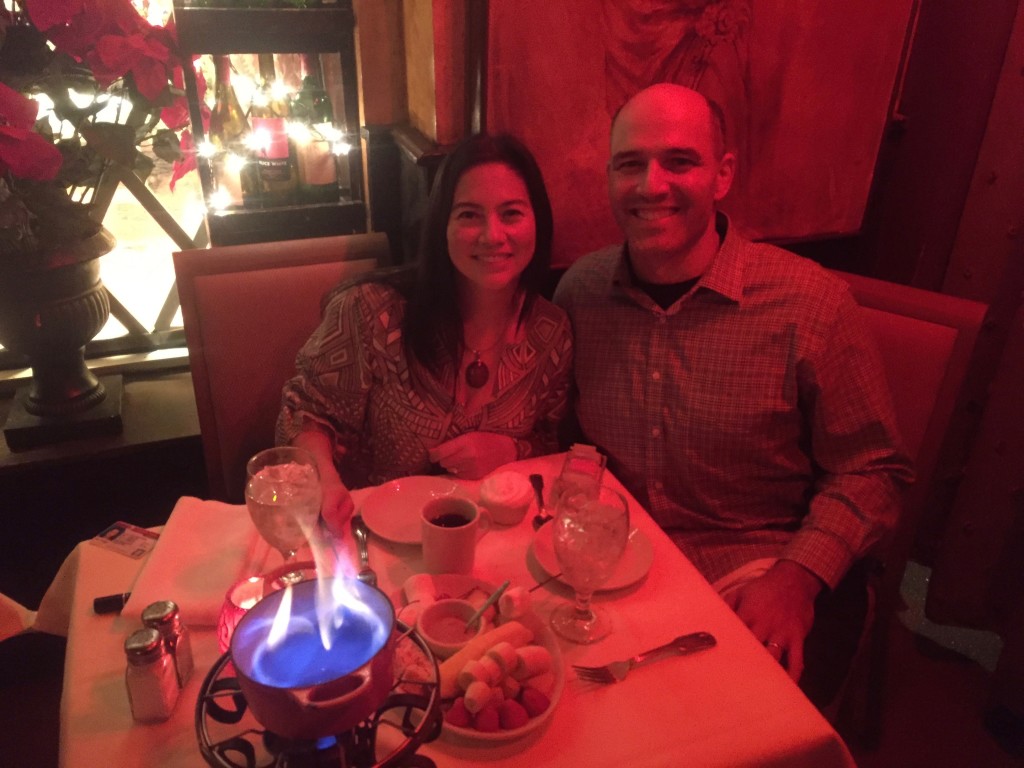 It was one of the first restaurants he ever took me to in Chicago, and since then Adam has helped the manager buy the restaurant. As a result we have become friends. When was the last time you did fondue? It was such a cozy, intimate experience. An old school experience that I had forgotten about. Perfect for a winter date!
Pin It