Last weekend Jack had his tooth extracted. His baby tooth was still firmly entrenched while the adult tooth brazenly grew over it.
It was super scary for him to go through. And it was even tougher for Adam to watch him go through it.
It was an event worthy of a great tooth fairy visit.
As soccer has been the theme of the month, the tooth fairy continued the tradition, with a soccer themed hunt.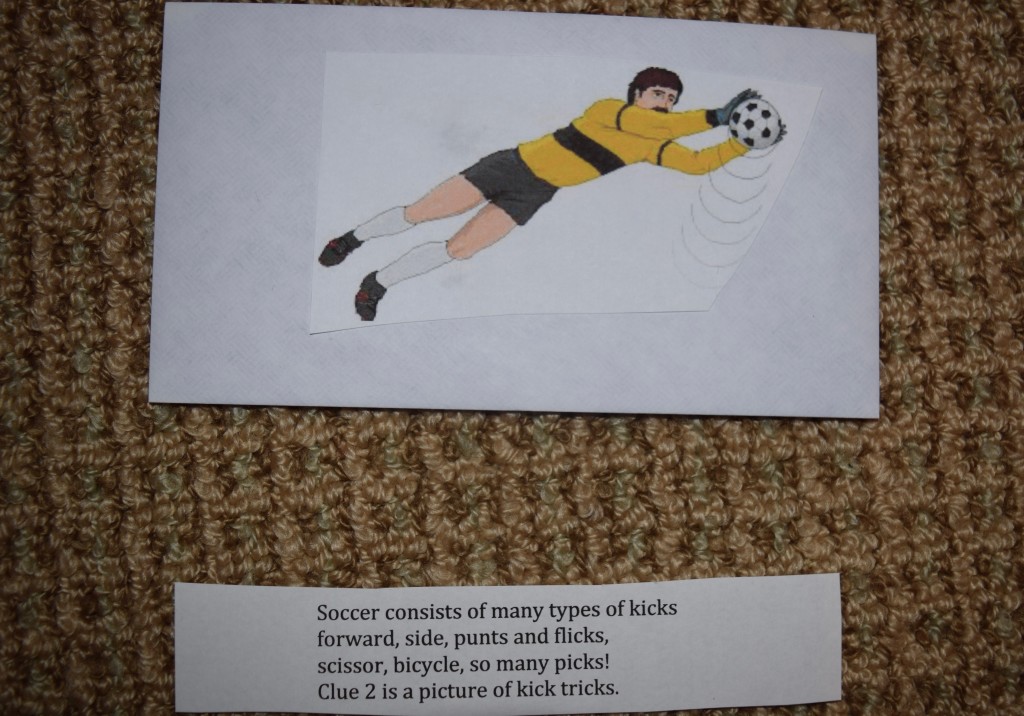 As the level of reading improves, the scavenger hunts get more and more wordy.
Jack was like the pied piper, picking up more kids with each clue.
Finally Jack found the money. The tooth fairy tipped extra big for this difficult little tooth!
Pin It