Adam's birthday landed on a Monday this year. This meant the hours of celebration were limited by an annoying thing called work. But we made up for it by celebrating two nights.
On his actual birthday, Adam made a plan for us to run 10 miles. This time we ran south. I never run this way and it was incredible to see the many different things our city has to offer.
Beautiful view of the skyline, the summertime vibe at North Avenue beach, the men on benches ogling bodies as if it were a sport. We passed the triathletes training in wetsuits on Oak Street Beach, and shortly after the group of youths smoking skunky pot. Adam showed me where the Chicago Yacht Club was, on a boat permanently anchored in the harbor.
Finally we reached our turn point, Buckingham Fountain. After we snapped a picture Adam pointed up and behind the fountain and said, "There is where we are going for drinks tonight."
We ran back home, showered and dressed and headed right back to where we were an hour ago, this time stopping at Cindy's Rooftop in the Chicago Athletic Hotel.
Chicago's rooftop culture is growing and this one is a very welcome addition. After having drinks and a little food we went outside to observe the moon. It was a rare confluence of the summer solstice, a full moon and a Strawberry Moon, the last strawberry moon was observed in 1967 and the next one won't be until 2062.
From the balcony you can see Grant Park, Millennium Park with it's Cloud Gate, Crown Fountain and Petrillo Bandshell, Buckingham Fountain, Lake Michigan and so much more. Including a huge strawberry moon!
For Adam's birthday present I gave him the choice of a new suit or tickets for us to see the Copa America Semi-Final between Chile and Colombia. Guess what he chose?
We arrived at the game just in time for kick off with a very gloomy weather forecast looming in our future.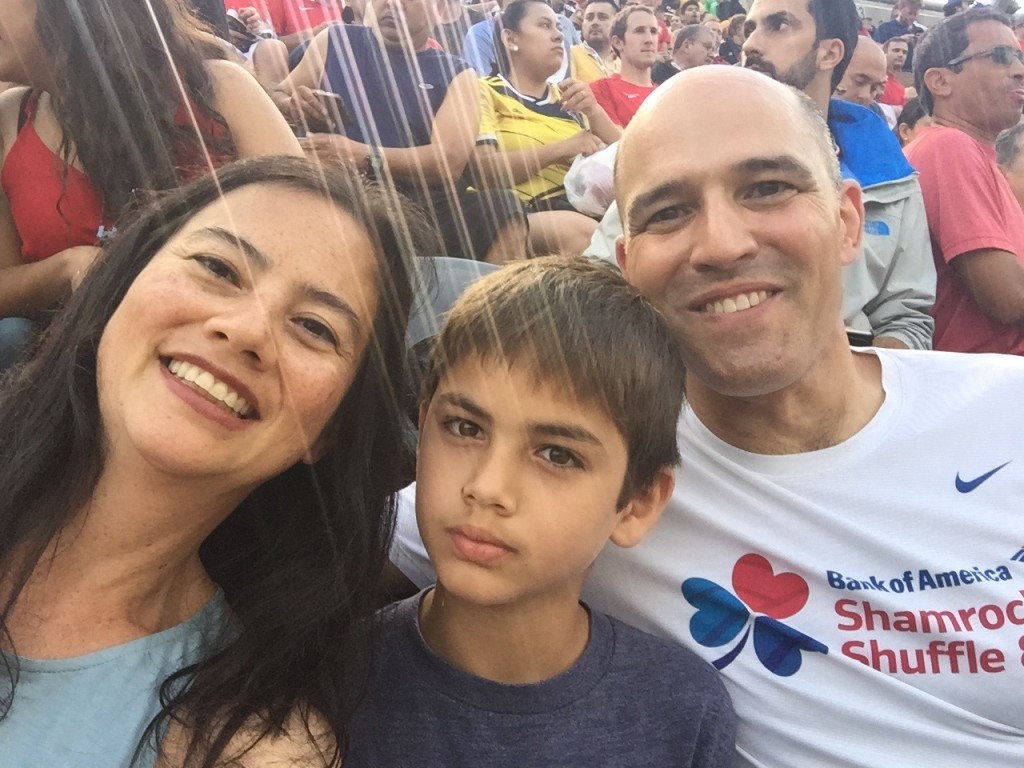 The first half finished and everyone was evacuated to the lower levels to wait out the extreme weather. Heavy rain, thunderstorms and possible tornados.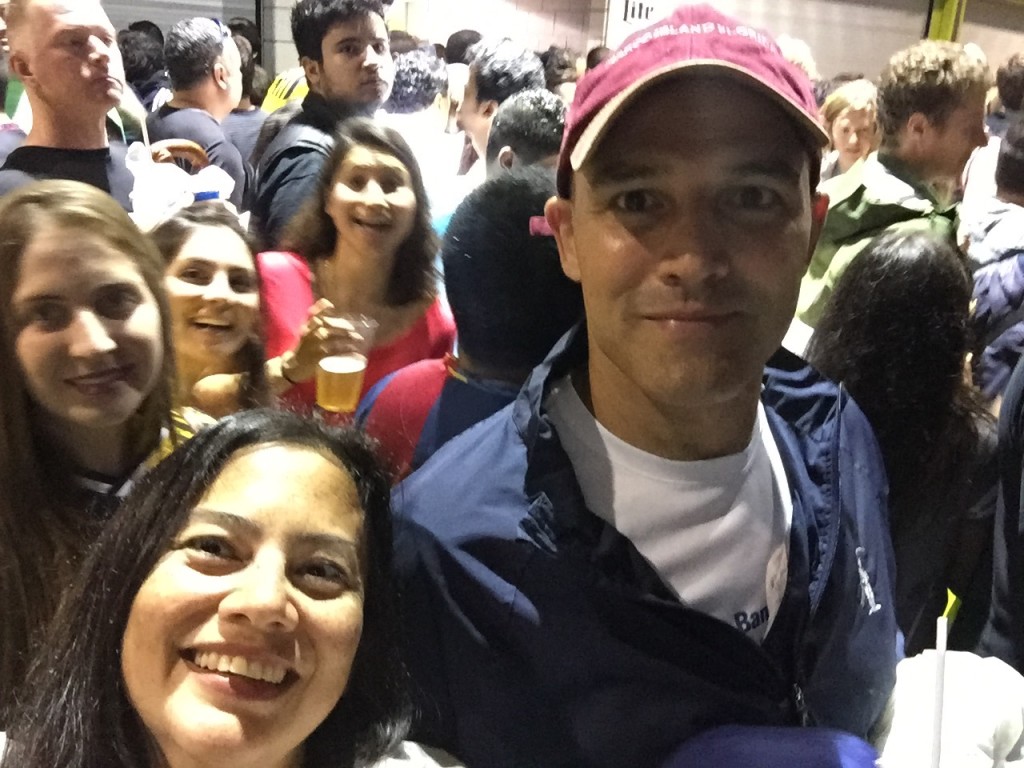 We decided to leave, as we didn't see any chance the weather would let up anytime soon and asking Jack to stay up until midnight seemed like a parenting fail.
Turned out the delay was 2 hours, and the final score was the same as the score when we left.
Pin It