At the end of soccer season, there is the option to sign up for Soccer Fest.
In previous years, Jack's team did not participate. But this year Jack's coach was Adam. And this year's team had a pretty good track record (11 wins, 2 loses, 2 ties).
So, they AKA Team Phoenix signed on for soccer fest.
It's a 2 day event, with 4 games. You play twice the first day then twice the second day. The last game you play is based on the record of your previous games.
Yesterday Team Phoenix won their first game with ease, the final score was 3-0. This gave them 7 points (out of 7) towards the tournament rankings. You get 3 points for the win, 1 point for each goal scored up to 3 goals, 1 point for a shut out.
Their second game was played in the middle of the day, in 90º heat. They played really well until the end of the game, leading 1-0.  The other team, who was playing their first game of the day, scored 3 goals in the last 3 minutes of the game. This gave our team another point, for a total of 8 points for the day. (This opposing team ended up taking 1st place in the tournament.)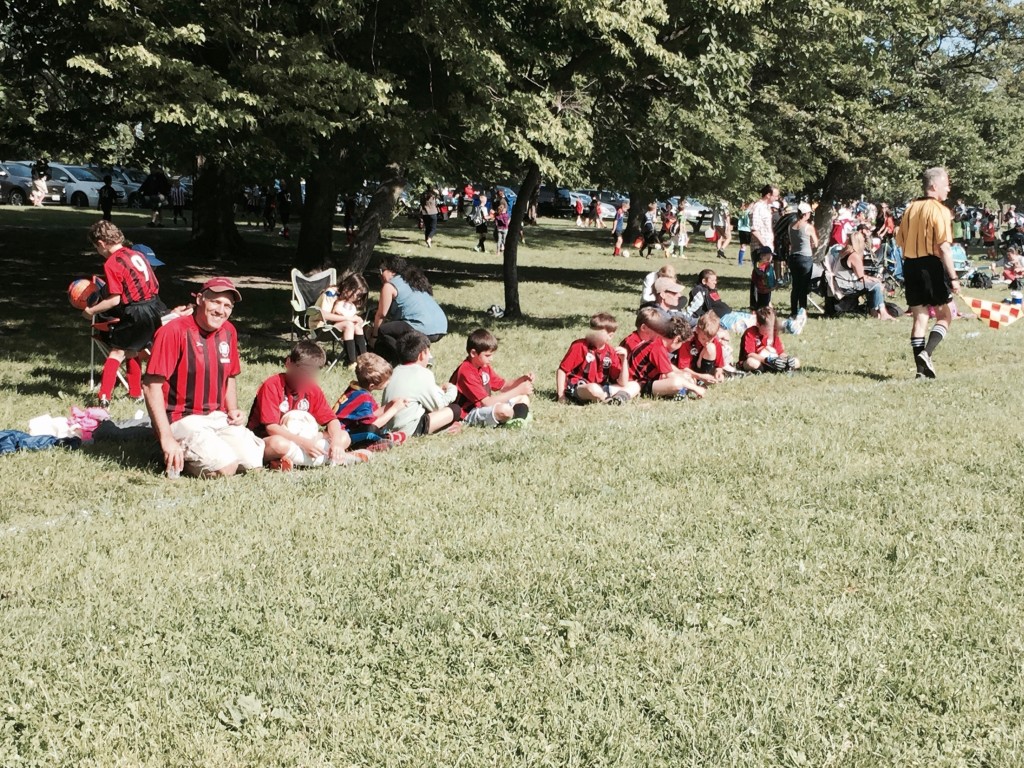 Team Pheonix started Sunday in 5th place, 3 points behind the next team, 6 points behind the first place team, and pretty much out of contention for a medal.
The team rallied back in the third game, playing inspiring soccer and winning 5-0. They got another 7 points and moved up to 4th place (tied with the 3rd place team) and entered the medal round.
The final game was played against the area director of AYSO's own team. When they met before the game, he told Adam that had their 4th place medals for him. Adam replied, "Or third."
In the final game they scored early against the team that was ranked first at the beginning of the day.
They tied the score and went into sudden death overtime. In sudden death the other team took a 2 goal lead but Team Phoenix came roaring back and beat them scoring 4 straight penalty shots to the other team's 3, and taking 3rd place in the tournament.
The kids all ran onto the field and jumped on the kid who kicked the winning goal.
Adam found out later one of his players was picked up to play on the National team.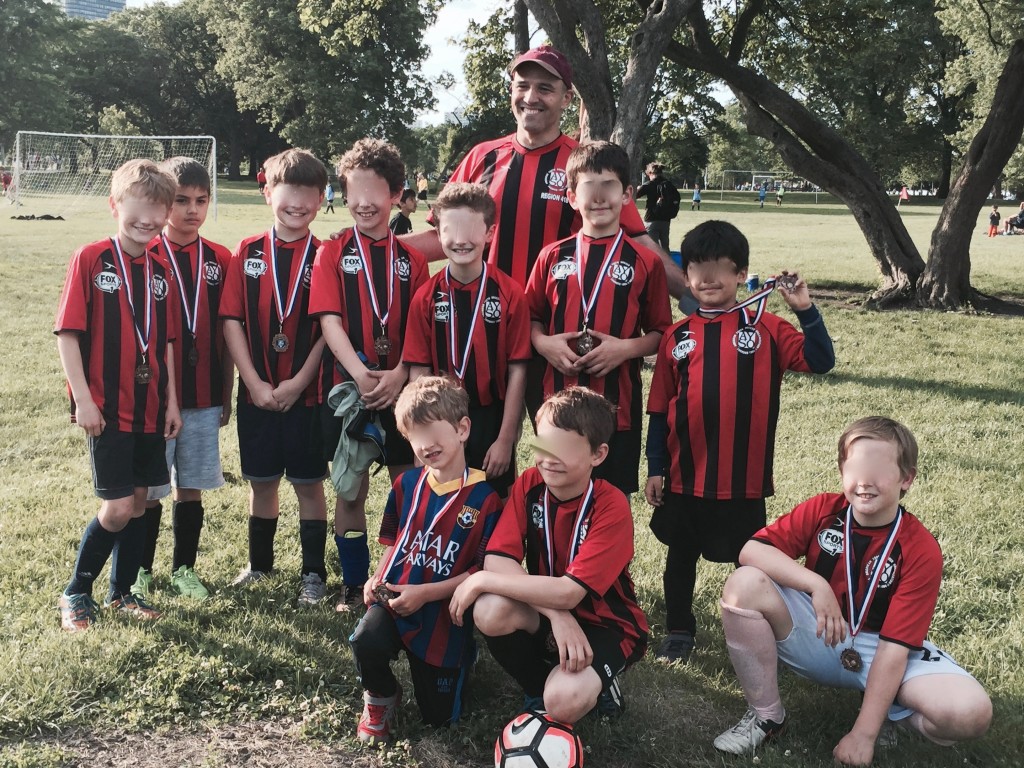 Pin It