After his school year ended and before his summer session started, Ben got a week and a day off of school.
We spent a lot of time planning the kinds of things he might want to do with his free time.
Then I went about trying to satisfy his every request, and even throw in a surprise or two. He has a lot less time off than Jack so I really wanted him to feel he got the most out of it.
Last Friday we went to the pool. Even Adam stopped by on his lunch break to give him some extra special attention.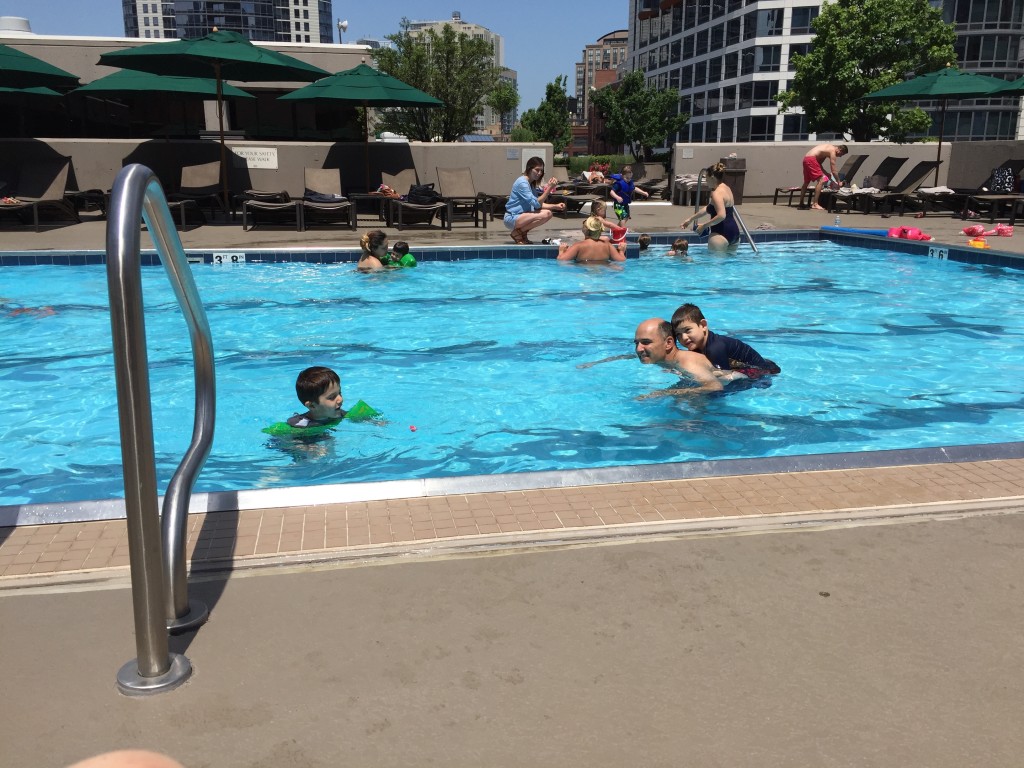 This weekend, as I wrote about earlier, he was able to join Jack and Adam's soccer team's for pizza after the their last game of the season, and we took in a new park, Indian Bounty Park.
Then this week we spent a morning in and around the zoo. Ben requested a meal at the Original Pancake House first, then some zoo time, as well as a visit to the Lincoln Park Conservatory to see the hidden dinosaurs.
We also spent most afternoons playing at Jack's school playground after picking up Jack. Besides one day, every day was sunny and beautiful.
On Thursday, the day it was rainy and we were stuck inside, I surprised them with the Zootopia movie and a new iPad. This time I bought two, one for Ben and one for Jack, carefully color coded in their favorite colors so there would be no more fighting about game sharing.
Today was unbearably hot so we decided to spend the afternoon at the beach.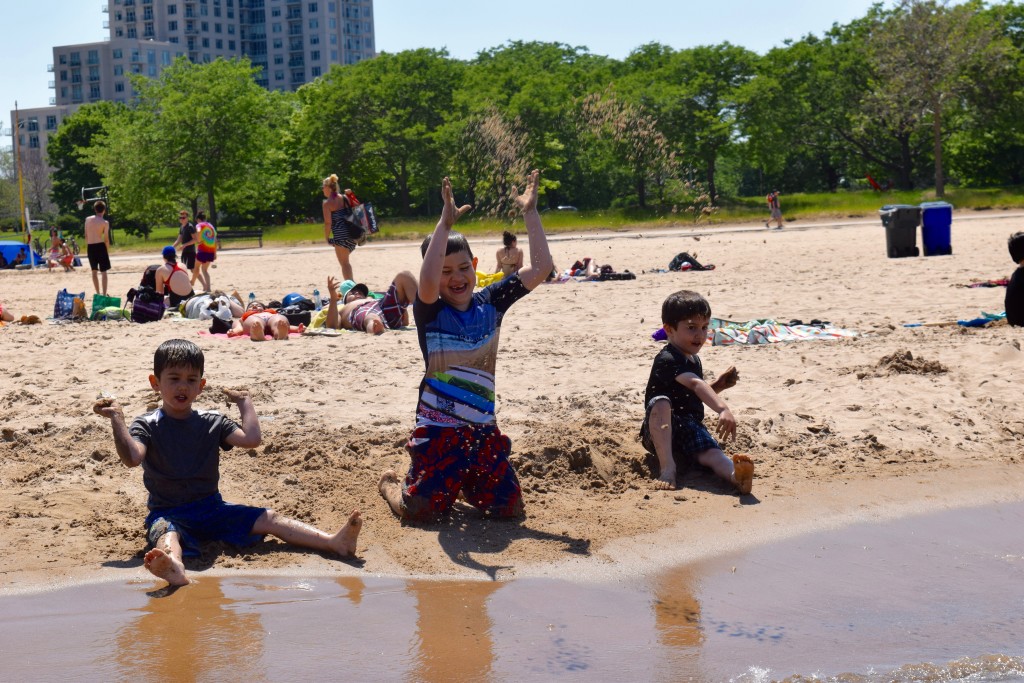 Now I get my own week furlough before it's time to start executing Jack's summer time requests….
Pin It