When I lived in Florida, I never understood the word seasons. In Florida there are only two seasons, hot and hotter. Every day is green, everyday the sun warms your skin like a kiss from above. Every day is a uniform of flip flops and bare arms.
Growing up I wondered why they used pumpkins to decorate during Halloween. I had never seen a pumpkin patch until I moved to the midwest. Maybe they had them in Florida somewhere, but I'm sure if they did, they are on a completely different time schedule. The only orange fruit I ever saw growing with any regularity were orange trees. Rows and rows of them wafting their strong, sweet scent through the air conditioning vents of our car as it sped by on the highway.
I was sure the snow I saw on the "Frosty the Snowman" special that aired every December was a consistency similar to cotton candy. I was sorely disappointed when, at the age of 12, I saw snow for the first time. I flopped myself down and immediately put some in my mouth. I was shocked and disgusted by it's cold, bland taste.
It wasn't until I moved to Chicago that I realized the brilliance of summer vacation. Summer vacation in Florida is the worst time of year to be out and about. It didn't stop us from slathering our bodies in baby oil and iodine and baking our bodies crisp in the unrelenting sun every single day of the summer, though. Back then SPF 8 was for sissies. We wore socks to keep our feet from burning on the scorching summer sand. We ducked in for some air-conditioning at the local surf shop when it got too hot. And we periodically dipped ourself in the warm, salty water to cool down.
But now that I live here, seasons make sense. Every year I marvel at how much change happens here. Leaves and flowers start growing out of the barrenness, everything thawing out and slowly turning vibrant colors, then days of endless sun, revealing your pasty white legs, burning your pasty white legs, tanning those legs again and finally getting a nice healthy color on them just in time to cover the tan you worked so hard for with pants to combat the cold. Leaves and flowers dying, cold seeping into every crevasse of your being, everything going white, including your legs. Then the long, harsh cold and dark of winter follow.
Finally the leaves start to grow again. The renewal is probably the most exciting part of the year. It feels like the moment the movie "The Wizard of Oz" changes from black and white to color. The anticipation of wonderful weather, of another fun filled, whimsical summer lays almost at your finger tips.
I felt this today for the first time when we visited the Chicago Botanical Gardens.
Our recent observations from our St Louis trip made us realize that wide open spaces are the best places to take out kids. Lots of room to run without getting lost is our new number one factor in picking a destination these days.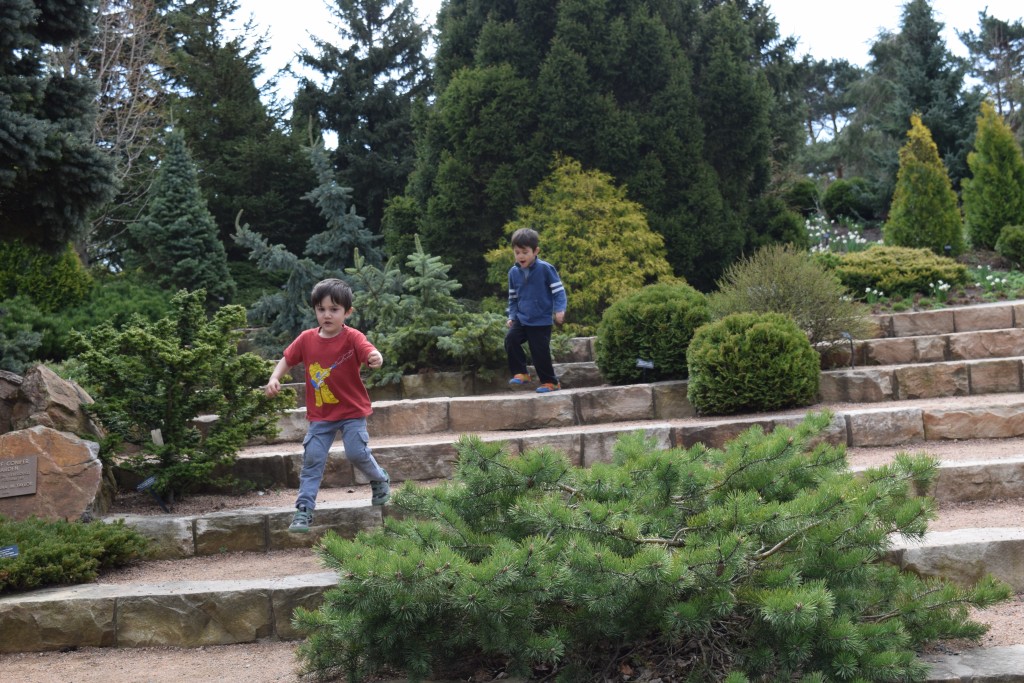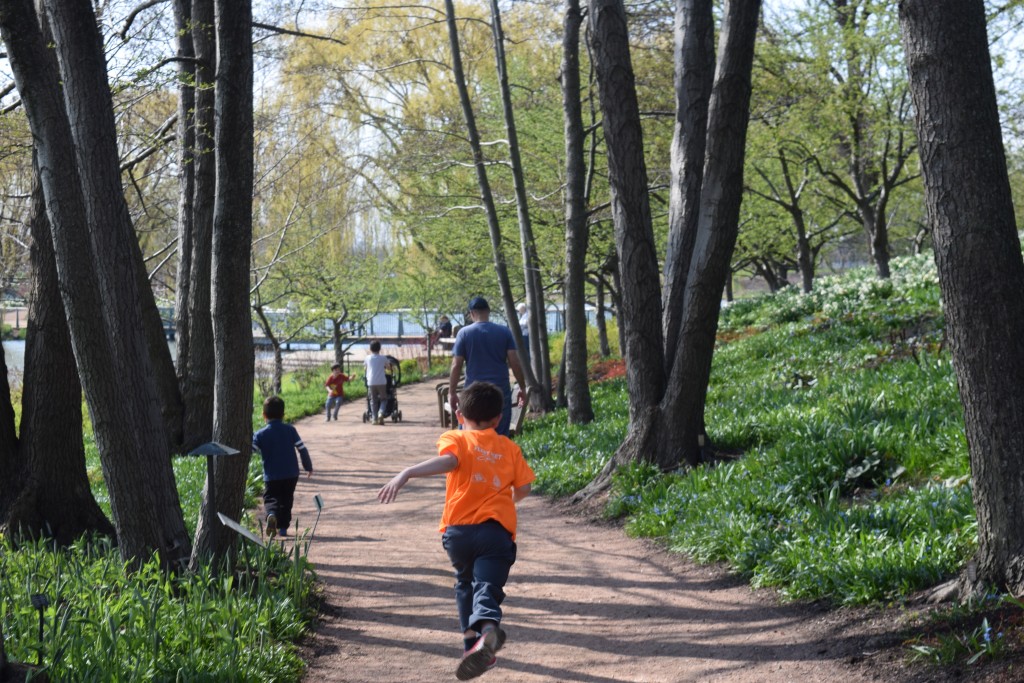 Also lots of things to do and see! It was also nice to slow down and notice nature around you.
It's a great activity for kids of all ages, and something that many different age groups can enjoy together. Definitely a destination we will visit many more times in these increasingly warm coming months.
Pin It