Jack had another day off school today, this time it was for report card pick ups.
It is still cold out but not so cold that we were stuck indoors. So we decided to head down to the Lincoln Park Zoo.
Now that the twins aren't napping, we had the whole day to explore!
We even had time to stop by the Lincoln Park Conservatory. Jack likes to count the plastic dinosaurs hiding in the fern room.
But the fun didn't end there! Still we had more time to picnic in the gardens in front of the zoo.
The flowers haven't been planted for the year, and the fountain hasn't been filled yet. It gave us an opportunity to play in the empty fountain. Did you know the mermen in the fountain were naked?!
And still there was MORE time. We went to the Cummings Playground, located right in front of the zoo, next.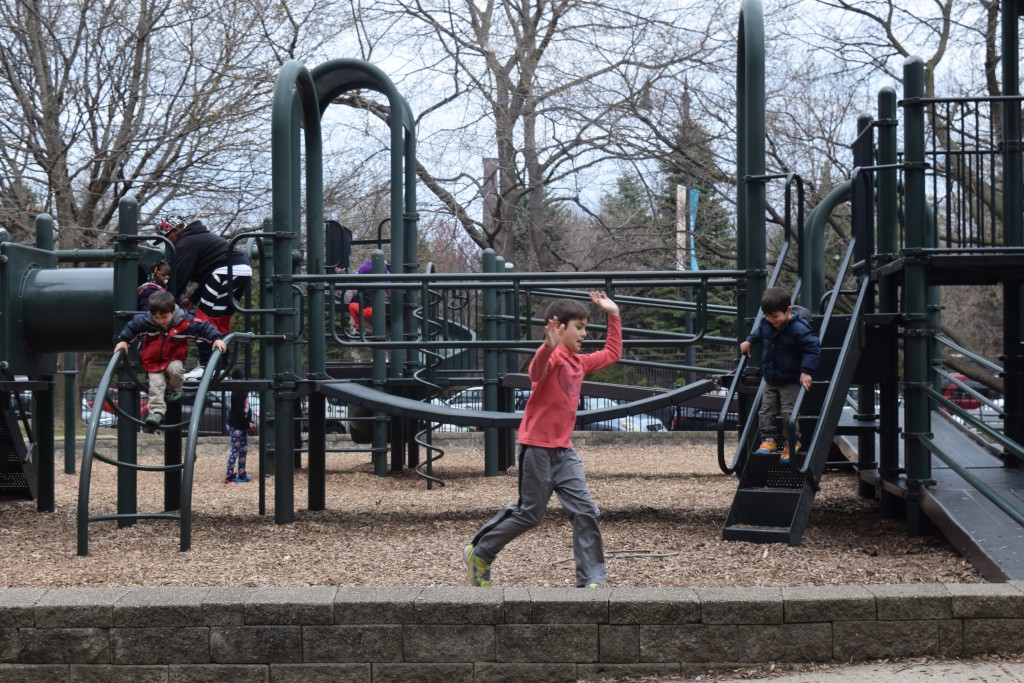 By the end Jack was so tired he was leaning against the stroller from exhaustion. I think everyone will sleep well tonight, including me!
Pin It