We recently renewed our membership to the Museum of Science and Industry. I love this museum. It's so large that you can go 20 times and have a different experience each time you enter.
This week (and when I say week, I mean it) I took the twins on Thursday morning to see the new Brick by Brick Lego exhibit. Then, on Friday I returned with Jack and 3 of his buddies from school.
The twins spent about 40 minutes exploring exhibit but the older boys were dragged out after two hours of fun, only because their bladders demanded it.
There were many amazing creations by Master Architect Adam Reed Tucker. But the most time was spent in the hands-on exhibits.
The twins preferred to work in the duplo section of the exhibit.
The older boys took to the more traditional legos.
The older boys also spend a long time at the car building site.
Still there was overlap, exhibits that made sense for any age, like this one where you have 1 and 1/2 minutes to build a structure then see if it can withstand an earthquake.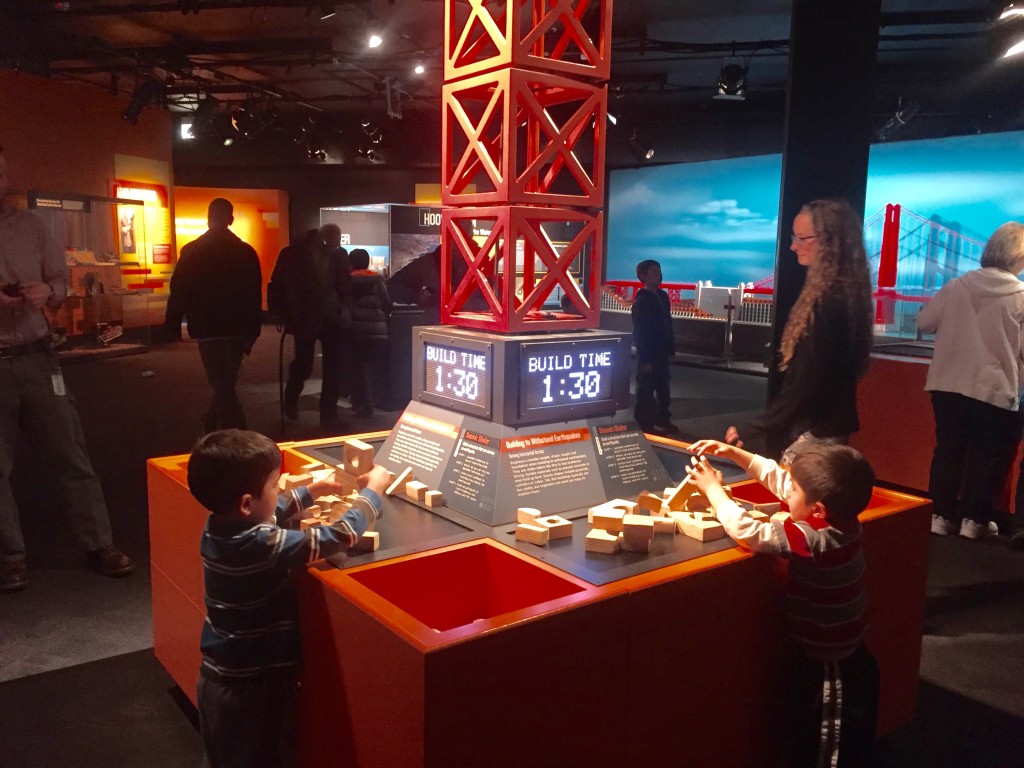 I'd have to say it is a great exhibit for any age and it's definitely worth the drive down to Hyde Park to see. So worth it that Ben and Adam are going back tomorrow so Ben can see it too!
Pin It