With no family in the area, we used the opportunity to escape for the holiday and head to Timber Ridge Lodge. It's a very family friendly hotel in Lake Geneva, WI with a indoor waterpark.
Last time we went it was quite stressful. Sam and Aaron would drown in an instant in the water if you didn't have your eyes on them at all times. And Ben was much more of a runner. That combined with the fact that he couldn't swim made it a nerve racking experience.
This year we had high hopes for a much more relaxing trip. I'm not sure when it gets less stressful to watch four kids in a waterpark, but after this trip I've realized we haven't gotten there yet.
I'm hoping through all the fighting, difficult transitions and lack of sleep they will remember this trip as a happy one.
Lord knows Adam tried his best to provide one!
We started the trip with a new movie in the car. Then a stop at the Jelly Belly Factory. We skipped the tour this time but spent lots of time loading our cart with bags of candy.
Then it was off to the water park!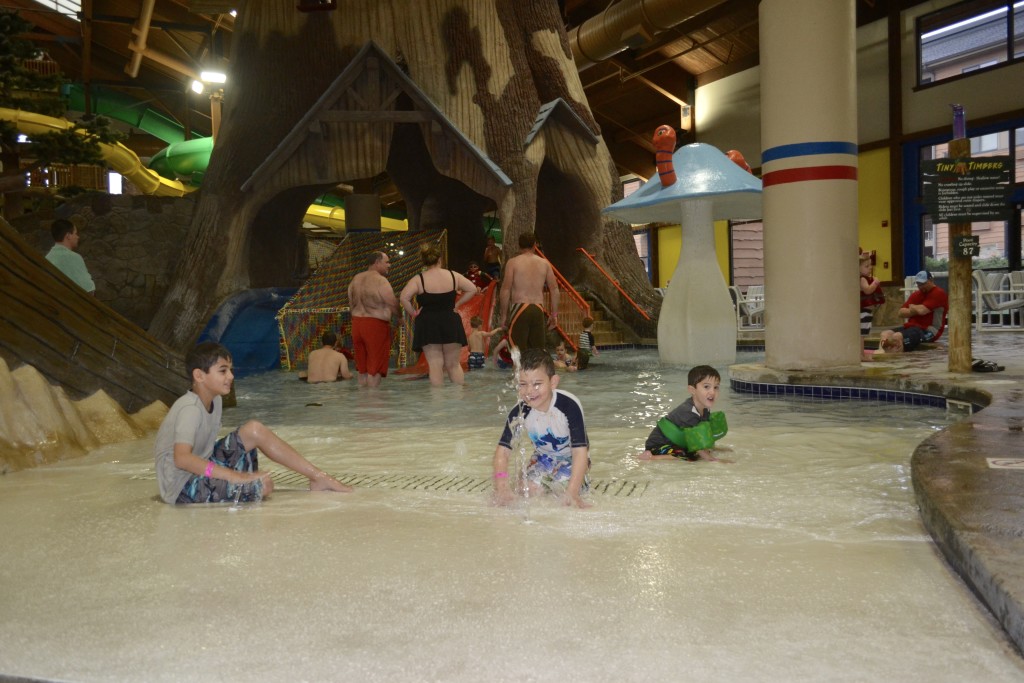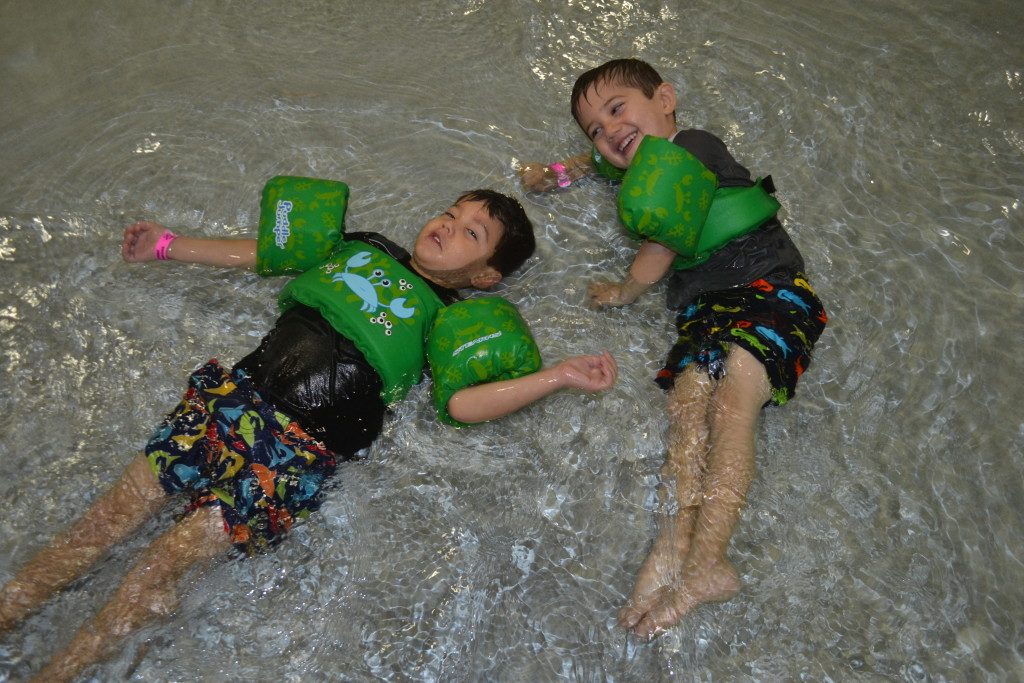 This year we let the twins loose in the arcade. 
Aaron spent all his money on these blow up aliens, which he carted around for the rest of the trip. They even went swimming with him one day.
The other boys picked another kind of blow up toy, the ball and chains. They used them to bash everything in sight, including each other. Which pretty much sums up so much about these boys.
Jack also got a remote control car along with some other trinkets. Ben got a few other things too, including a Hulk piggy bank.
There was crafting.
And Bingo. 
No one won, but the kids still got to dig through the prize box and got a voucher for a free cookie for participating.
For Thanksgiving dinner we decided to do the buffet at the neighboring hotel, the Grand Geneva (AKA the old playboy club). There is a trolley you can take and see the holiday lights along the way. The kids liked it so much we did it the next day without the lights just for fun.
They didn't take reservations and when we arrived we were given a 3 hour wait time. So we boarded the trolley back to our hotel and ate all the leftovers we had been gathering over the past few days. Adam and I ordered some BBQ to go with it and it was about the most unthanksgivingish holiday ever. See how happy the kids were?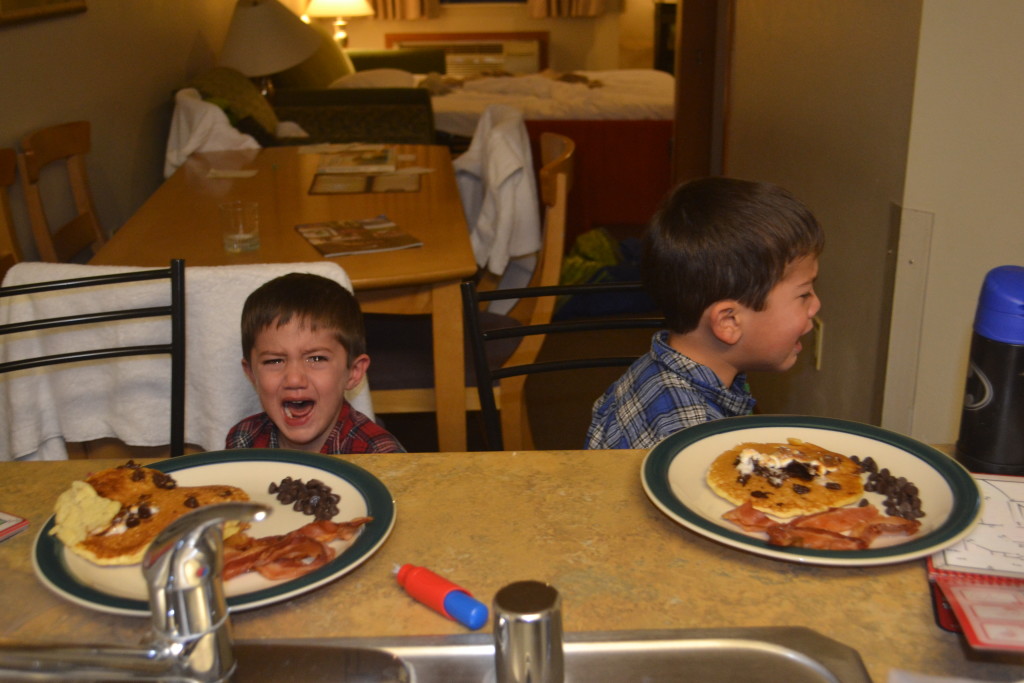 We went back the next day and had lunch there. So did the blue alien. Afterwards we toured all the decorations. So did the blue alien.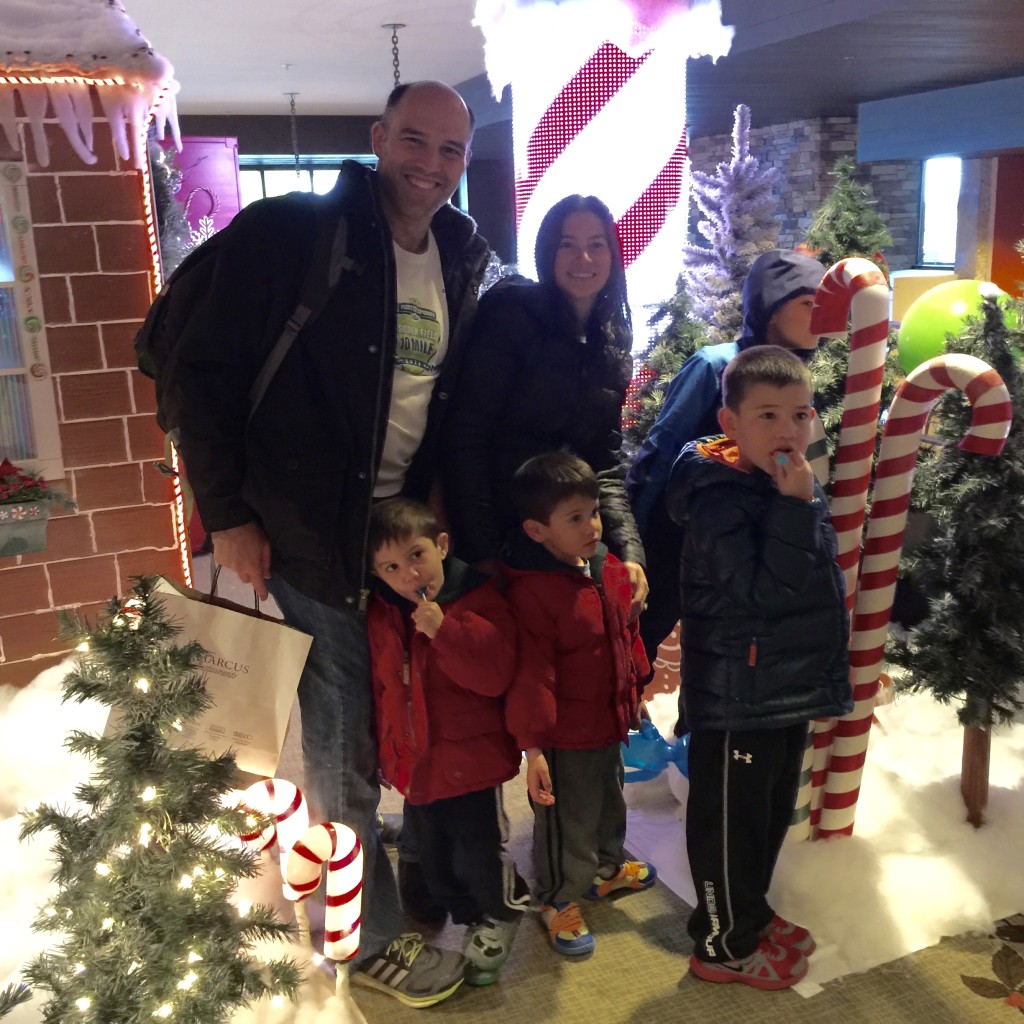 Surprisingly one of the funniest things of the trip for the kids was the large jacuzzi tub.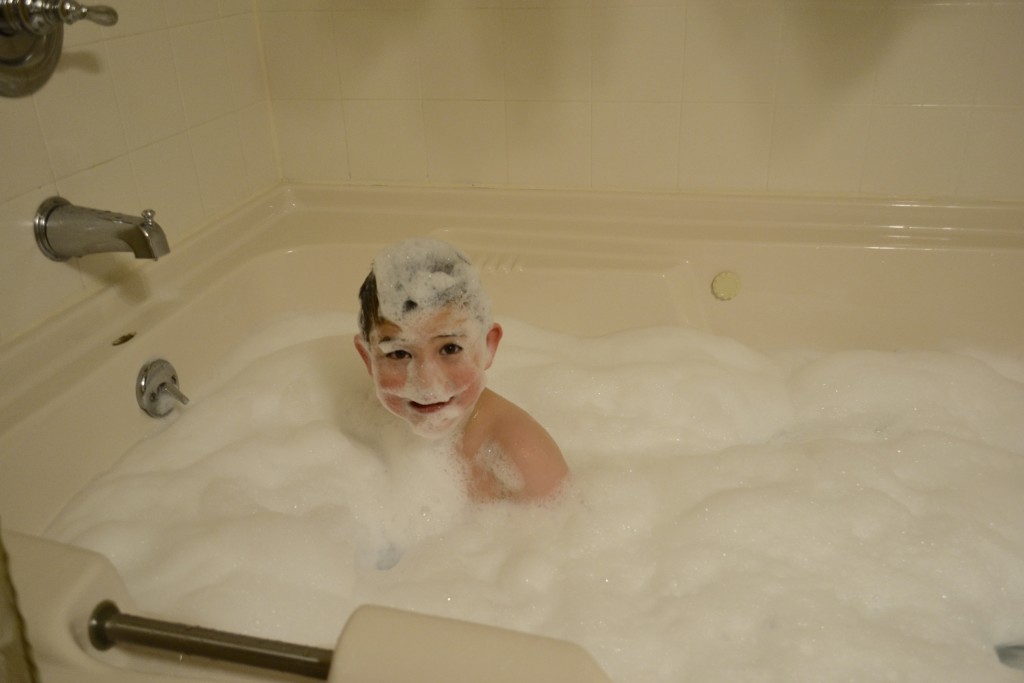 I still think it was worth all the extra effort, and hopefully one of these days we will get a chance to do more there, they have a small ski slope and ice skating when weather permits…
Pin It