We were stuck in the suburbs last week on a gorgeous Monday morning and ended up at this gem of a park in Glenview.
Little Bear is located very close to the Kohl's Children's Museum in the Glen.
It's set up with a big trellised circle walk way in the middle with swing benches all around.
Each corner has something different to play with.
A hedge maze.
A sand pit.
A splash pad.
A castle themed playground.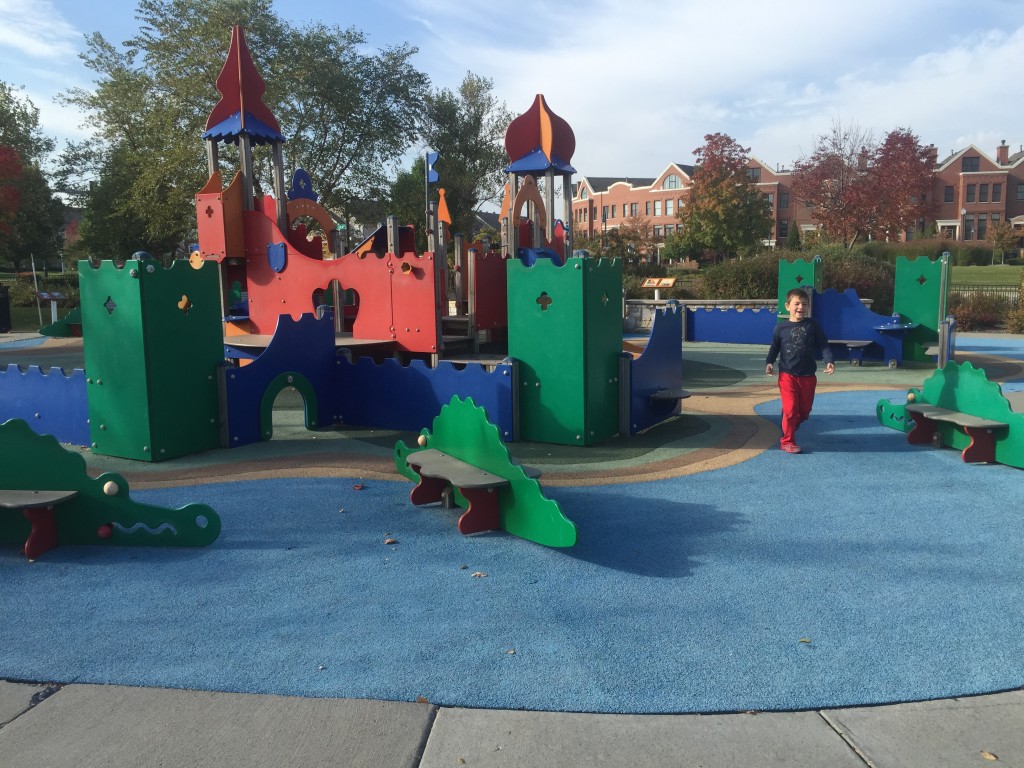 There are other cool features too, like a garden and a story set up in segments so that you had to walk to each page to read the story.
I really liked how it was completely fenced in, and that they had bathrooms right outside the playground to anyone who needs them.
Everyone loved it and asked if they could come back again soon! Well done, Glenview!
Pin It