And just like that, he was gone again.
Once again my father managed to be an incredible help while he was here. Patiently playing with the kids for hours on end and quietly, behind the scenes, doing all the laundry and dishes!
Whether it was giving each kid special attention….
Or sometimes in a group…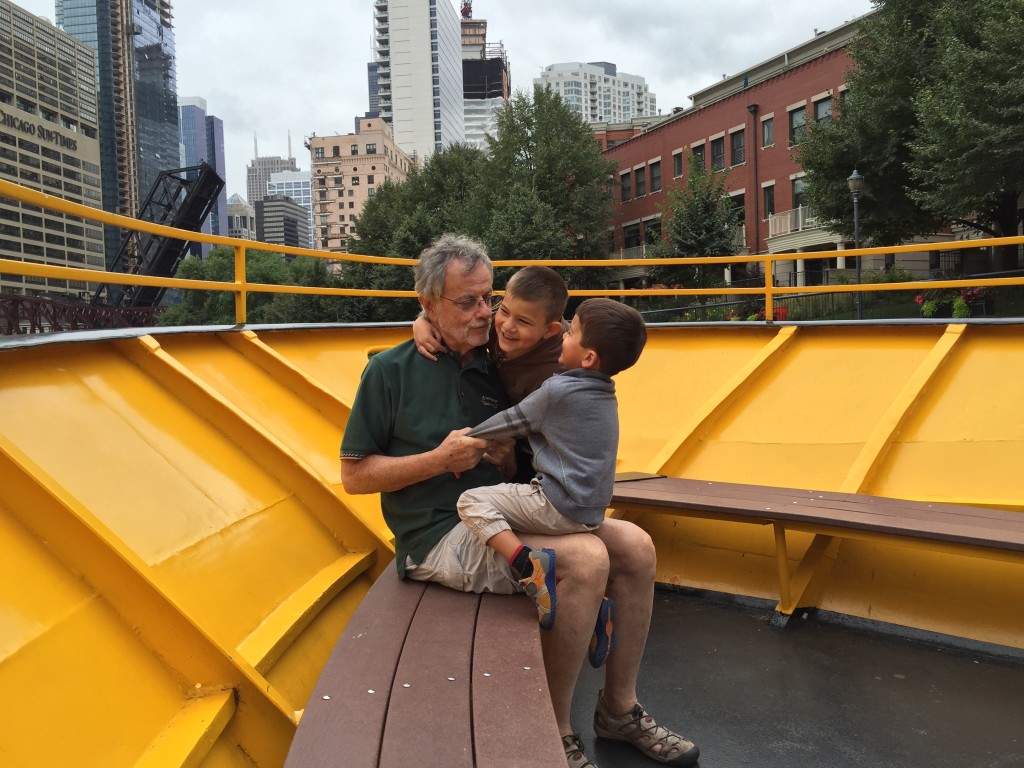 He made them all feel special. He listened to them. He joked with them. He loved them.
Each morning they would wait outside his room like a bunch of groupies until he woke up.
And when someone lets you do this to them multiple times a day, why wouldn't you?
No job was to dirty or annoying for him to help with.
He even volunteered to put the older kids to sleep while we were home!
We are all going to miss him terribly!
Pin It