Normally when your husband is out of town on a business trip, it means mom is more overwhelmed.
Adam hardly travels but tonight he did. And I was not more overwhelmed in the least.
Because I had not one,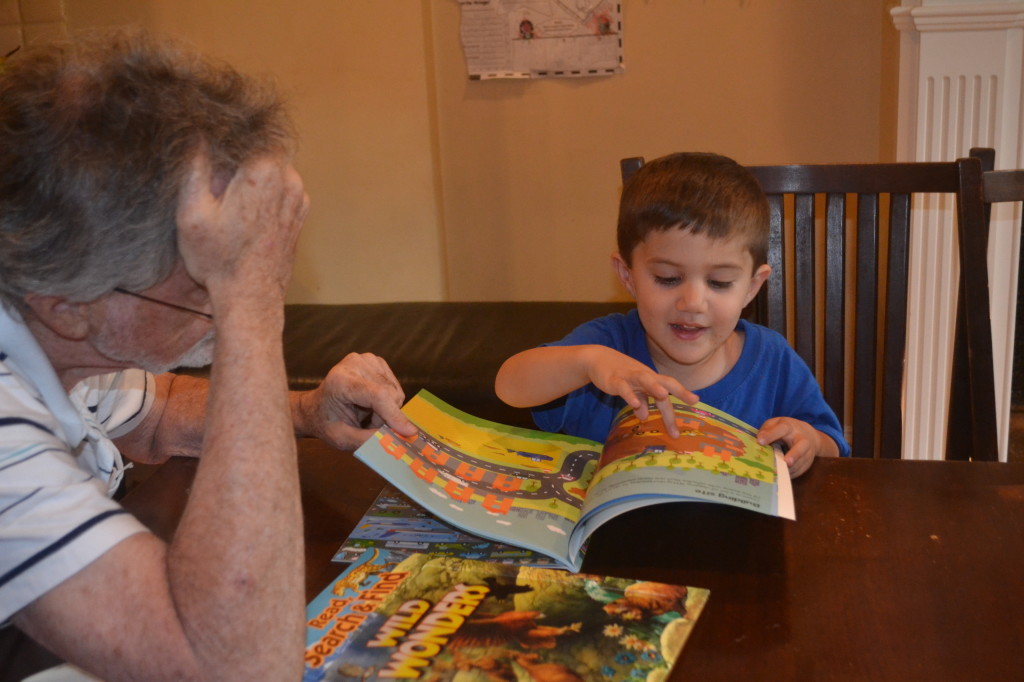 not two,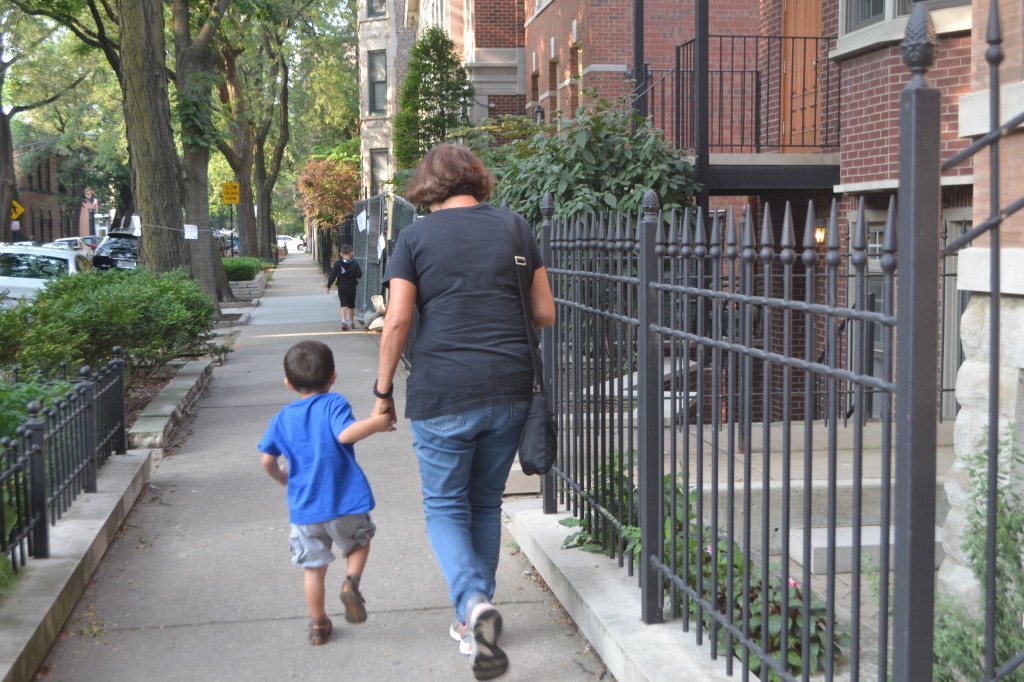 but THREE grandparents here to help me.
And boy were we Calisoffs all spoiled rotten by it!
My father watched the twins and waited for Ben's bus so I could take Jack and his buddies on a playdate at the Morton Arboretum.
When we arrived home we were greeted by Bubbie and Grandpa Bill. They showered the kids with gifts. Sticker books and books so sneakily educational that the kids had no idea they were learning about dinosaurs and wildlife.
Then, the best gift of all, they spent time enjoying those books with the kids.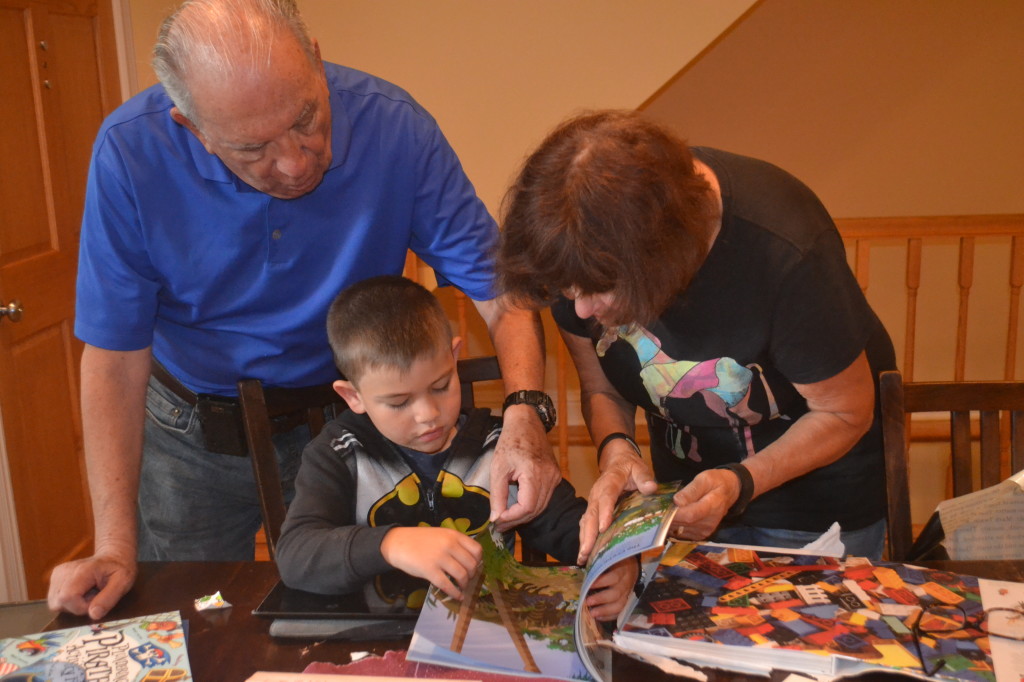 As if that wasn't enough, Bubbie and Grandpa Bill went on to treat us to a very fancy sushi dinner at one of the kids favorite restaurants.
Afterwards Grandpa Devensky took us all out for ice cream.
It was such a lovely evening: beautiful weather, spending time with family, eating great food.
The kids are so lucky to have so many loving, involved relatives in their lives. If only they all lived closer…
Pin It