Adam's firm organized a family outing at the Kane County Cougars field yesterday.
At first I was worried about getting 4 boys to sit patiently and watch baseball during what should be a nap time, but as it turns out they rented the terrace. There were seats in the front, but also a large area to run around in behind them.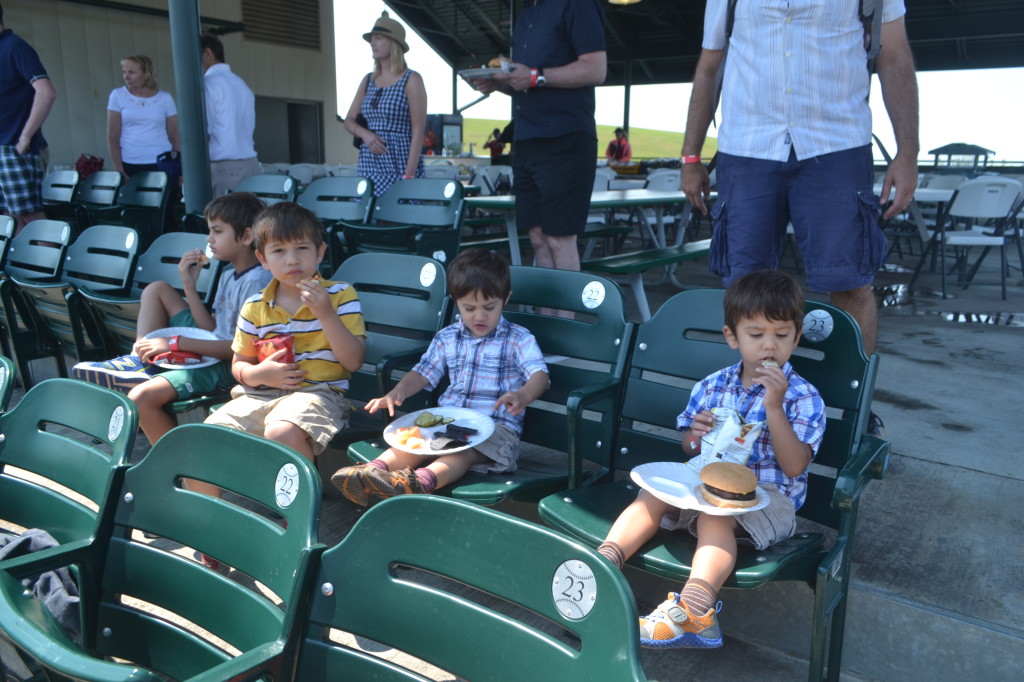 We stayed as long as we could, then took the kids to the kids zone to burn off some energy. On our way, Ozzie the mascot made an appearance…
Amazing how the kids love the adults dressed in costume almost as much as they enjoy dressing in costume themselves.
The kids zone was a pay to play space with lots of bouncy houses and a playground.
There were inflatables of every kind. Besides the traditional bouncy house, there were obstacle course, baseball, soccer and basketball ones, slides and more!
After a couple of hours we were ready to head back to the city.
It was a nice outing for the whole family. If it wasn't so far from our house I would consider doing it again.
Guess what we found waiting for us when we got home?
Pin It