This week Adam gave me the most incredible gift a father can give to a stay at home mom, the gift of vacation.
Tuesday my mother left and Wednesday I was on a plane to Denver to meet up with the six way email girls. We are an unlikely group of girls who have known each other at least 28 years, some of us have been friends for closer to 30 years. We all went to high school together and managed to maintain a tight knit group to this day. Some of us remember the good times starting in middle school. Some of us lived together in college. We have many different hats – a doctor, a healer, a cantor, a make-up artist, an engineer, a cartographer, a stay at home mom. Most of us are mothers on top of our career choices as well. Over the years we have lived in many different places, Hong Kong, Shanghai, Alaska, Utah, Colorado, New York, Illinois, Florida, and Georgia. We like different forms of entertainment, different kinds of exercise, and have very different beliefs.
Yet despite all of that, or maybe because of it, we can call a reunion after many years and drop in like no time has passed. It is unusual after over 25 years to say you have at least one good friend left from your high school days, much less SIX good ones. But the bond is strong. None of us have missed any of the others weddings, nor have any of us missed a reunion called for our group. Without one of us there, it just wouldn't be the same.
This reunion was in Estes Park, CO. After seeing this beautiful mountain town, Jessica remarked, "How do people who live in Colorado ever leave?"
It's just stunning. We did many outdoor things like hiking…
ATV renting. We even have a licensed ATV driver among us, Heather. I made sure I went with her…
We had a crazy, adrenaline packed afternoon white water river rafting. We signed up for a trip that had a few class 4 rapids. That coupled with the only instructor whose boat tipped that morning made for a harrowing ride. We got stuck on a few rocks and at one point Holly fell out of the boat and we had to do our own rescue. I ended up pulling her back into the boat by her life vest straps.
We all kept our feet tucked very tightly under the boat after that!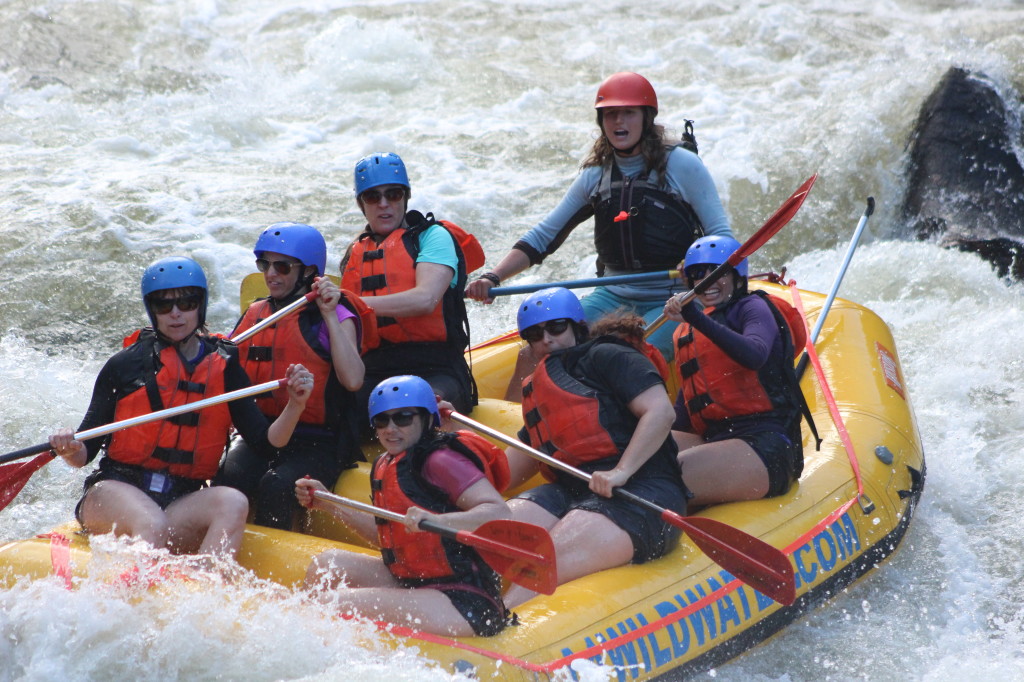 We also got a chance to roam around town and visit the famous Stanley Hotel. Stephen King was inspired by this hotel to write The Shining. I thought it was a great coincidence, as I just finished King's book about the writing craft, On Writing. Here are Gina and I posing as the twins from the movie…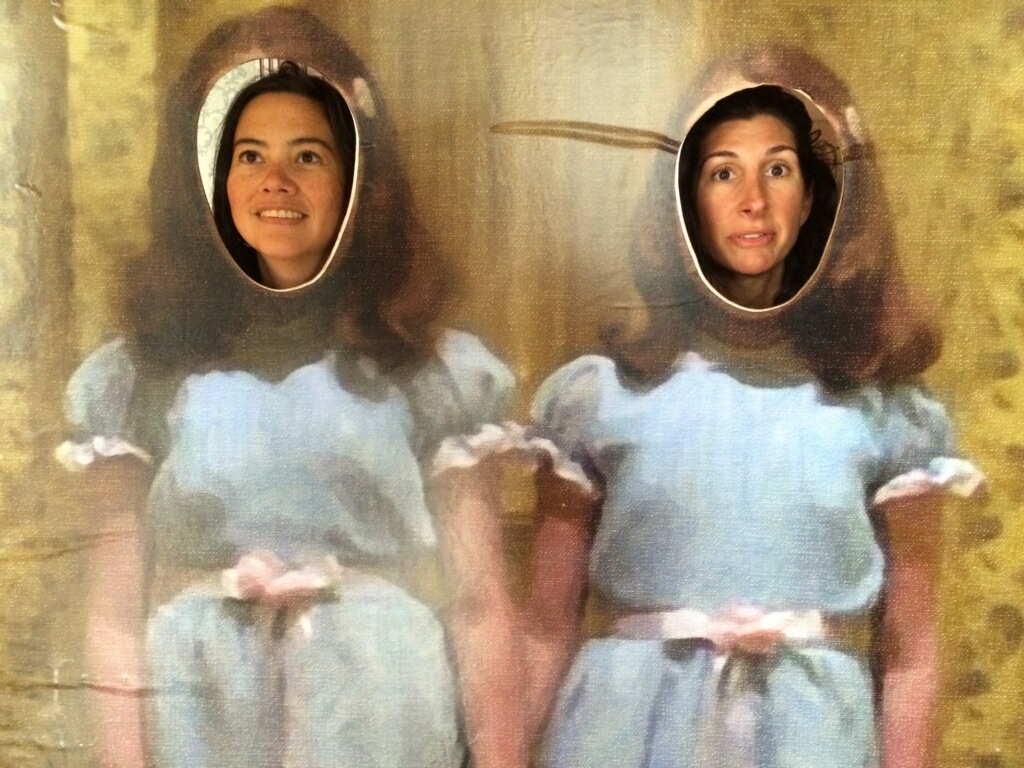 We also spent time at the rental cabin hanging out. Gina cooked us a great dinner one night, another we played a raunchy game of Cards Against Humanity. Often times in the evenings we had our substitute men with us. Here is Heather's "hanging Chad"…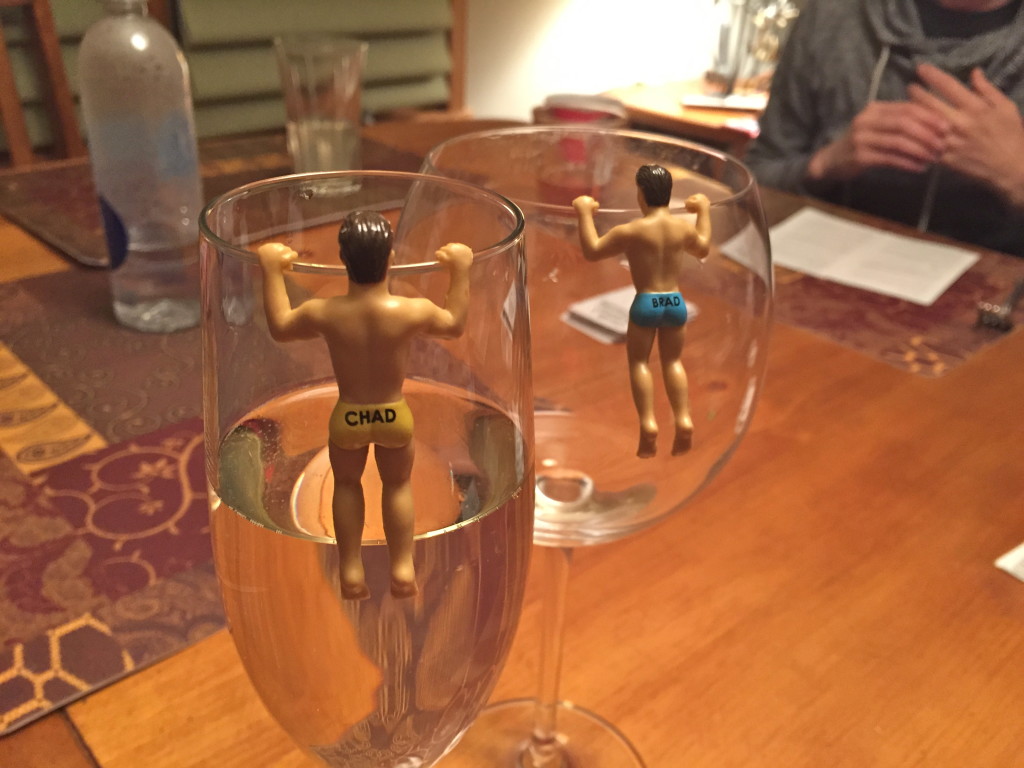 We also had impromptu dance parties. Lots of those, actually. Kate taught us all how to Twerk. May we never get to old to break out in random dance parties whenever we feel like it.
One morning Gina organized a bar fitness class, she had a workout playlist and even had a suitcase full of bands for us!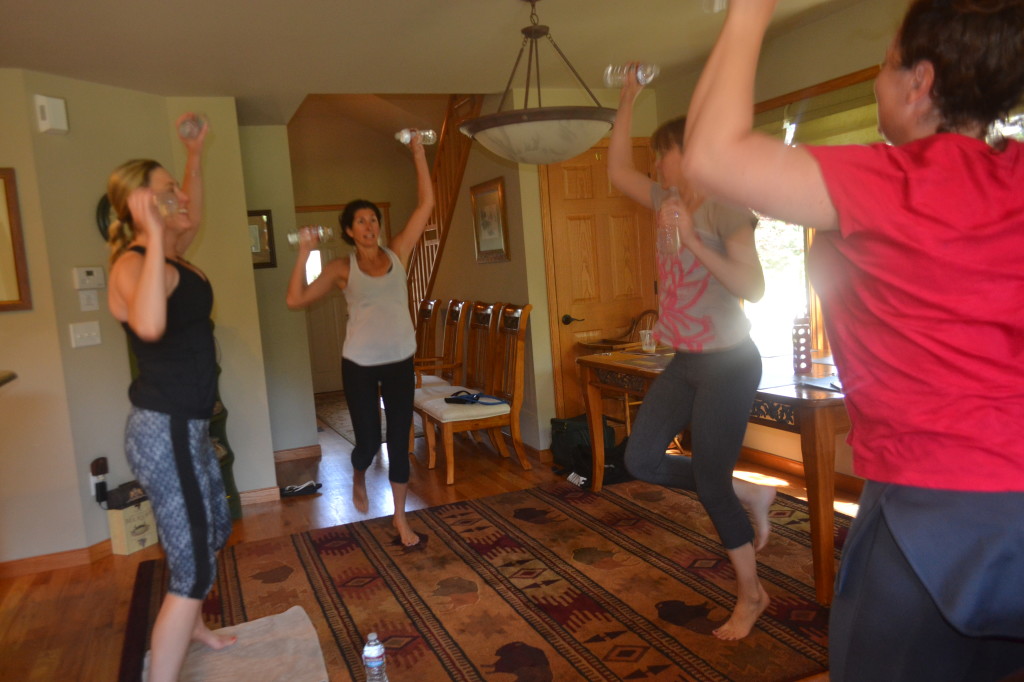 The entire time we laughed and laughed and laughed.
It was an incredible time, and I am so thankful Adam was willing to watch the kids for me so I could do it.
Of course, it was Adam giving me the time off and he always manages to exceed expectations. He booked all the arrangements for me and a few nights before the trip he showed me that my flight out was first class.
And he didn't just get by while I was away either. He was super Dad! He cooked or spoiled the boys with their favorite meals and doled them out artfully and playfully.
My smores consist of 1/4th of a Hershey's candy bar and one roasted marshmallow. His have half a candy bar and three marshmallows!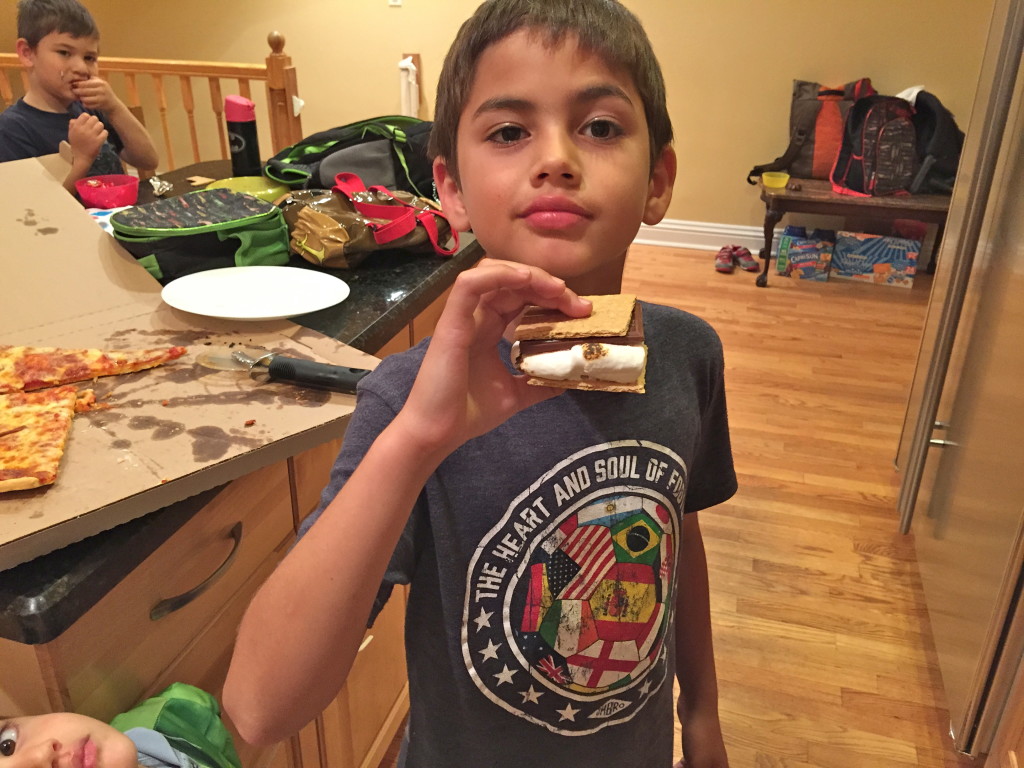 He took the twins to the park and the museum on the mornings Jack had soccer and Ben was at school. In the afternoons while the sitter was here he took Jack miniature golfing and one afternoon he brought both Jack and Ben to the pool. One morning he managed a trip with all the boys to a restaurant for breakfast, the toy store and a playground in the burbs.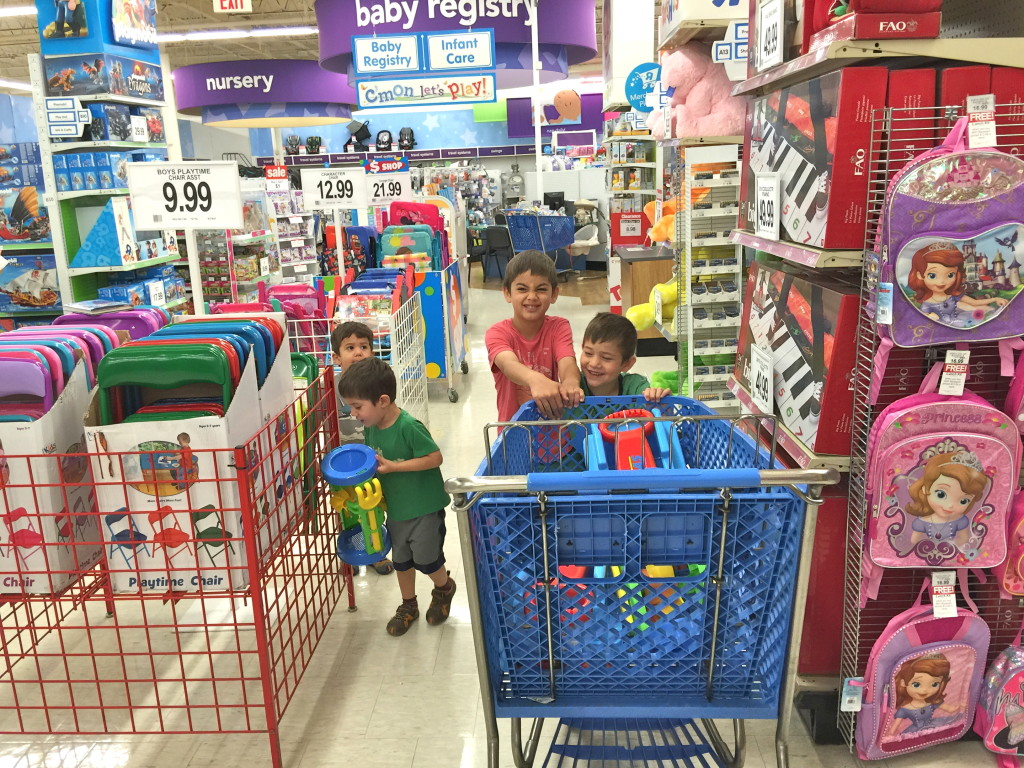 He also did a run to the store, got new toothbrushes for the twins, and attended a birthday party for Jack's buddy. He never complained when I rang. He actually sounded like he was enjoying it!
I'm back home and it's time to get back to daily life, but I'm going to try to keep this zen feeling I brought back with me up as long as I can.
Grateful to go away, grateful to be home. Thanks Holly for organizing it, and thanks Adam for making it all possible.
Pin It