I've been bad about recording my Fresh Picks lately. But it's been kinda boring.
Does anyone want to know I roasted, boiled or grilled everything I got one week? Snore.
But this week I was actually really proud of my creativity. Do you want to see what I did with this?
To the left, Pea Vine, Baby White Turnips, Rhubarb, Hon Tsai Tai, Asparagus, and Cilantro.
Summer is such a great time for fruits and vegetables! Instead of more root veggies we get this! Asparagus! And Rhubarb! And some strange thing called Hon Tsai Tai!
First thing I tackled was the Hon Tsai Tai. It's an Asian vegetable (if that wasn't obvious by the name). I read online it's similar to mustard green or broccoli rabe, neither veggie that I use much. So I decided to roast it up with the turnips and some mushrooms I had in the fridge.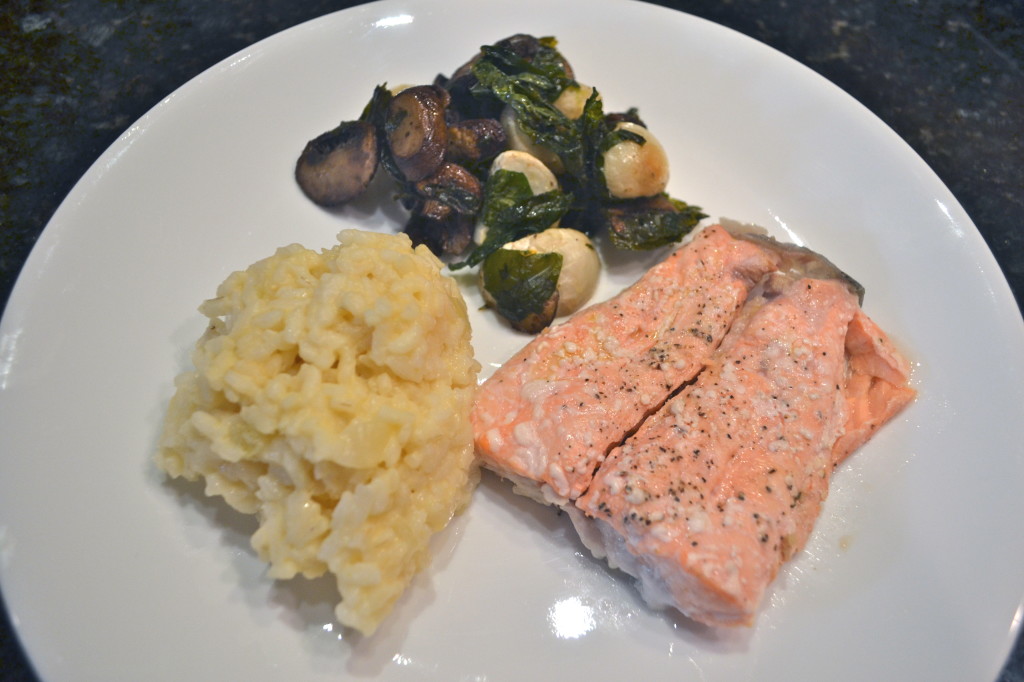 Served it next to some risotto and baked salmon. The Hon Tsai Tai cooked up similar to kale chips. It was a great meal, even if Adam and I were the only ones eating the veggies!
The next night I used up all the cilantro. I made a Cilantro Pesto, added it to some ground grass fed beef and shaped them into meatballs. Then I simmered them in marinara until they were cooked. They didn't hold up as well as I would have liked but they still tasted yummy. I paired it with the asparagus for dinner the next night.
I cooked the rhubarb into a compote with strawberries. I used it all week long. First I added some of the blended compote into a bundt cake for breakfast.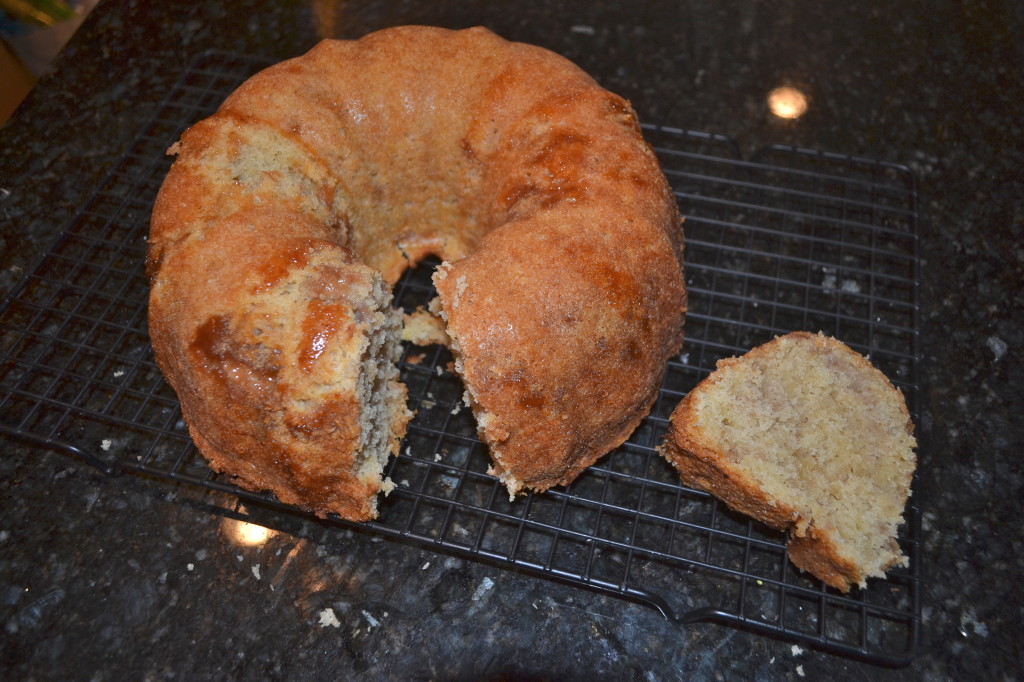 Gone in two days, one afternoon of snacking and one morning breakfast.
I also used it over ice cream for dessert.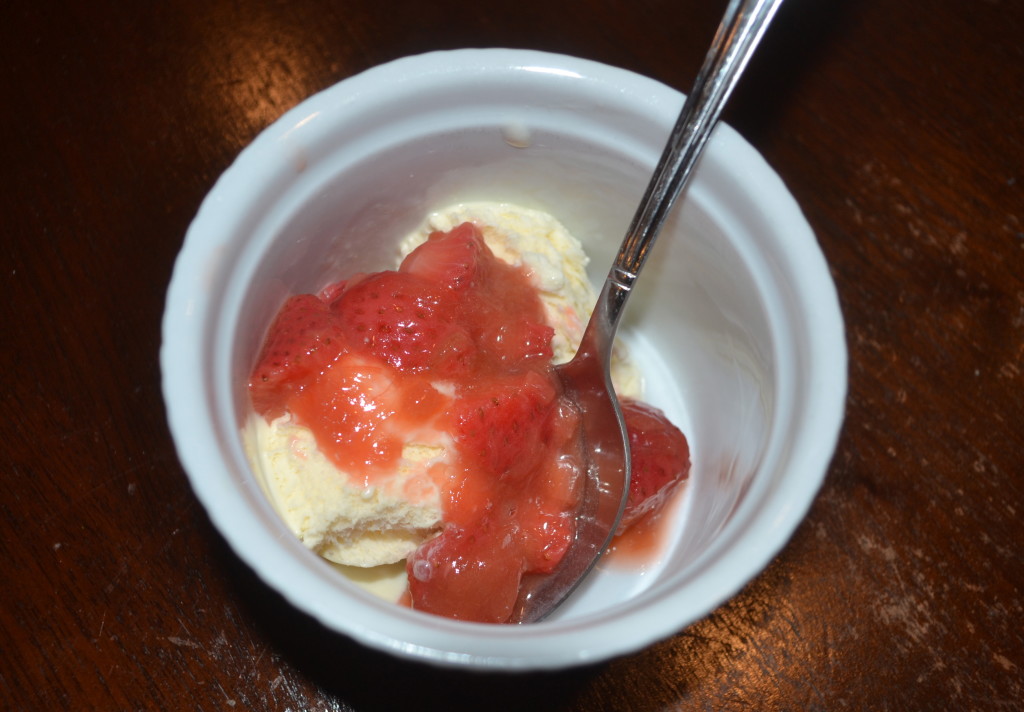 And I mixed the compote into high protein yogurt and froze them into popsicles.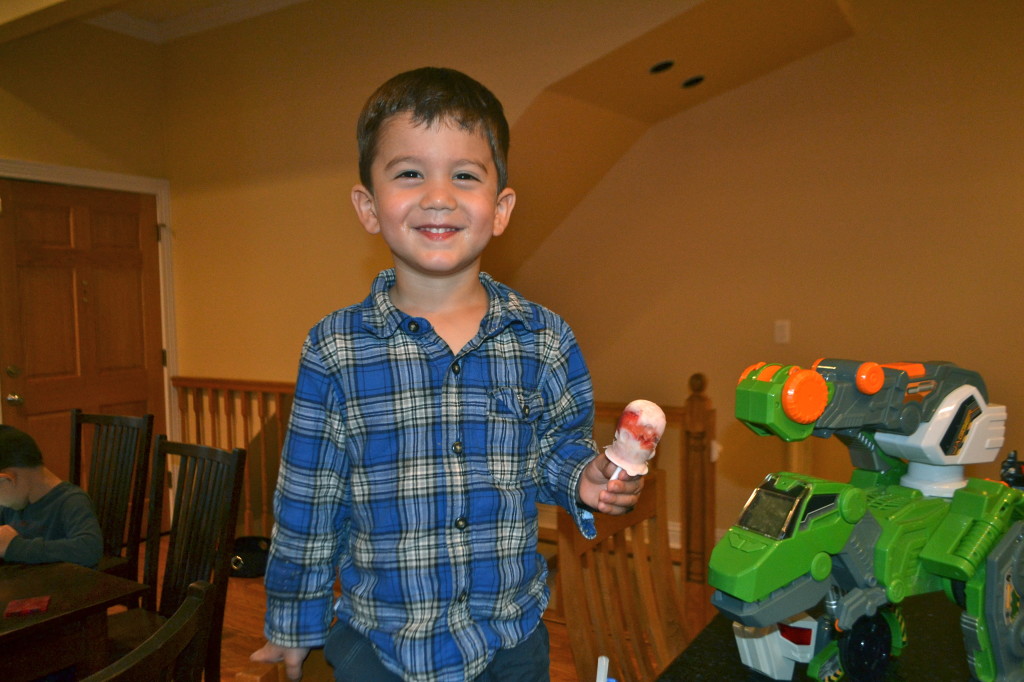 One morning we ate the compote over yogurt for breakfast too.
Finally I used up the pea vine in a salad. I actually used the leftover cilantro pesto meatball sauce in this homemade pizza and served it with the pea vine salad…
The pizza came out delicious, but the pea vines made me feel a bit like a grazing cow. Maybe you are suppose to take the leaves of the stems? I think next time I won't make them into a salad, but chinese stir fry them instead.
Here is a picture of pizza night. It is an example of how old expressions can take on new meaning once you have kids. Here is a father of four "double fisted"…
Pin It