Ben had one glorious week off before his summer session starts. His new school runs 11 months a year.
Before it started I pulled Jack aside and told him Ben was going to have a fun week but try not to get too upset because you will eventually have time off when Ben is in school.
Then I went to Ben and got a list of requests for his week off.
One included going to the butterfly exhibit at the Chicago Botanical Gardens.
We also took in the train exhibit there, which reopened in May.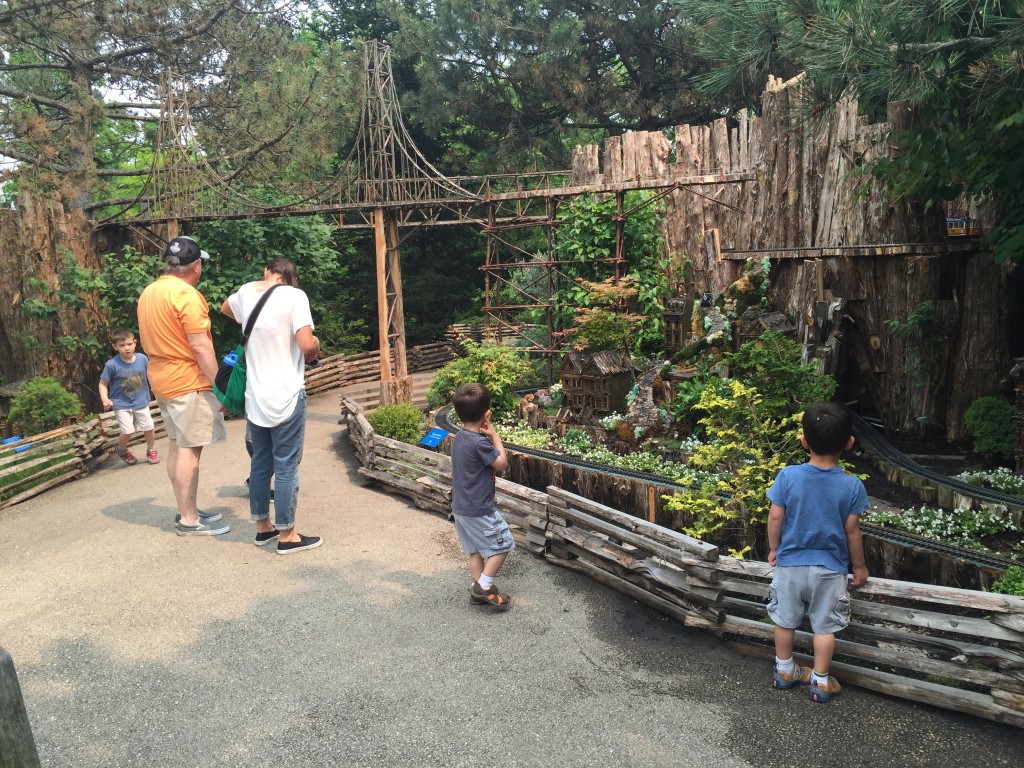 Ben was determined to check every number off the map for this place and after this visit he was able to.
Adam came home early from work one day to take us for ice cream…
One morning we went to see Jack's Walk-a-thon at school.
Ben was happy to see all the teachers and staff. They welcomed him with opened arms,
asked him to do laps with them and treated him to popsicles (one of the perks of doing the walk.)
We checked out the splash pad at Margaret Donahue Park. It was a hot day and even though it was crowded the kids jumped right in.
One afternoon Adam took him to do something special, just the two of them.
I dropped him off around lunch time and he got to pick what he wanted to eat for lunch and where he wanted to eat it (Portillo's, Adam's office).
We also went to see Mr. Singer at the Lincoln Park Zoo.
Ben asked for him for his next birthday party, the same singer he had for his 3rd birthday. And afterwards we explored the barn a bit…
Happy week off Ben, I hope you enjoyed it!
Pin It