Hope you are all enjoyed your Valentine's day!
Personally I feel it's a completely fake holiday made up by brilliant Hallmark marketing executives.
But I still buy the cards. So I guess the campaign worked.
And I still make the effort. But mostly because I'm raising 4 boys.
Even if I'm not fussed about a made up holiday, unfortunately the chances of all four of my boys marrying someone who also doesn't get fussed about this kind of stuff isn't likely.
Basically, Valentine's day is a huge opportunity for failure for them. So I'd better make some effort, in the hopes that one day making an effort on Valentine's day will come naturally to them.
I also had Adam buy me a Valentine's gift, a reflexology treatment. But I'm only letting myself get treated like a queen for the boys sake. No, really! Okay, sort of. Alright, you got me, I'm shamelessly exploiting this holiday!
Tonight we all sat around eating a very special Valentine's dinner. It was so special we didn't even watch a show on the iPad while eating.
Steak, sausage, duchess potatoes, steamed artichoke and a salad. The salad was based on what I had in the pantry and fridge but ended up really good – green apple, dried cranberries, pecans, goats cheese, boston red lettuce, yellow pepper, cucumber, shallots all in a vinaigrette made with apple cider, dijon mustard, a dash of maple syrup, a dash of OJ and olive oil.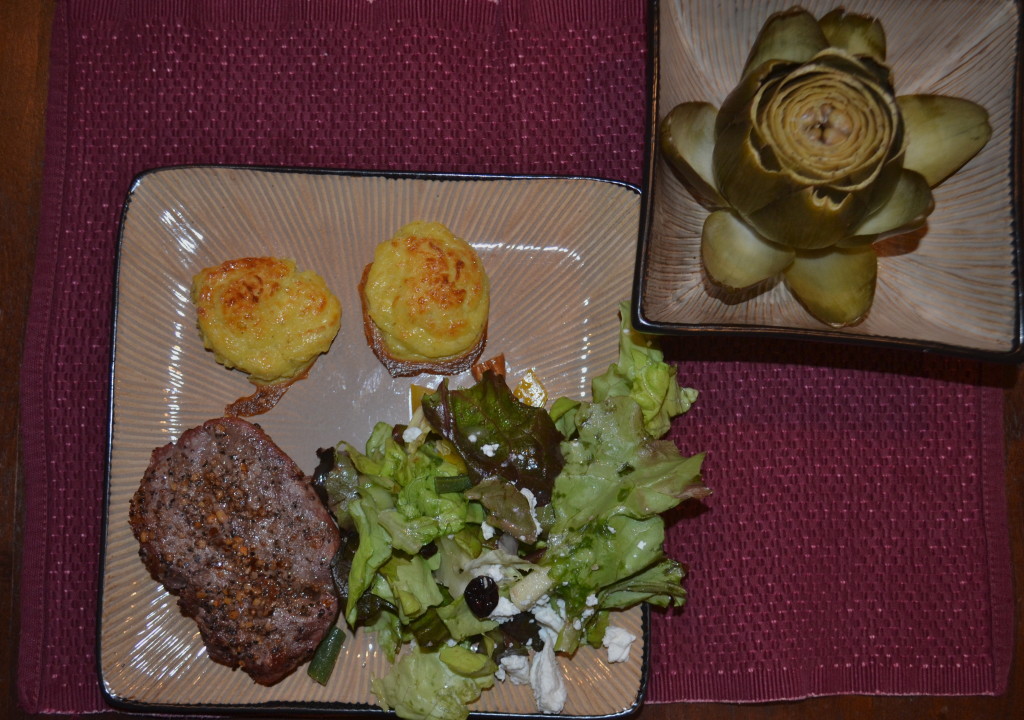 Afterwards, any old dessert wouldn't do. We had … drum roll please… chocolate fondue!
I'd say the dessert was a big hit…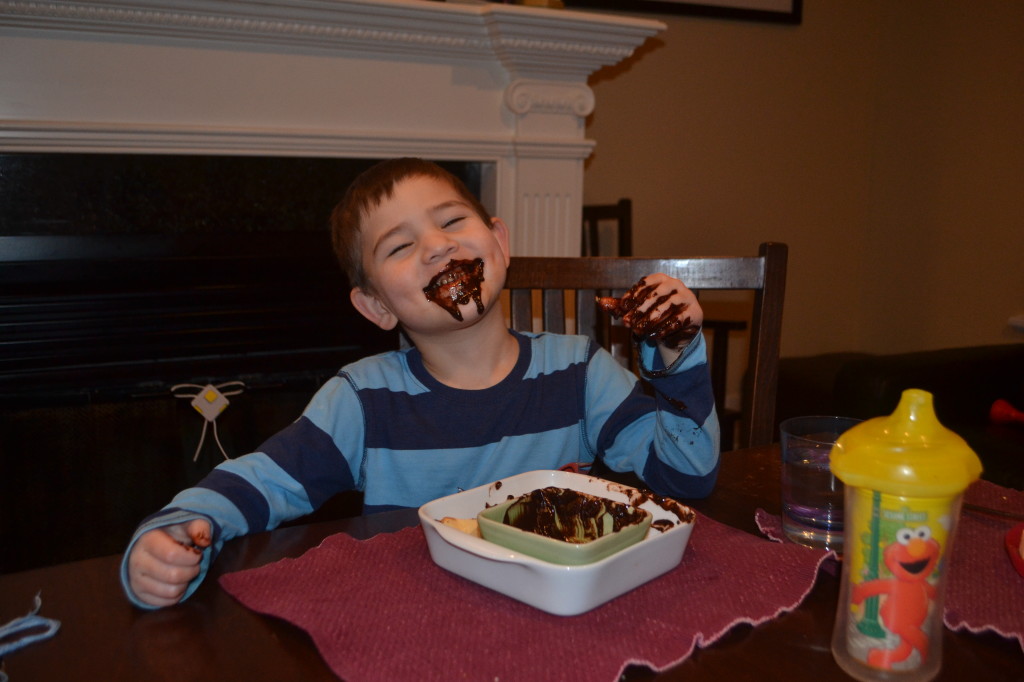 And if that wasn't enough, Adam opened up his briefcase and pulled out a rainbow of girl scout cookie boxes. Uhm, definitely off the diet tonight! But again, only for the boys sake, I swear!
Happy Valentines Day!
Pin It