Jack's first grade teacher has a wonderful competition going in class.
For every 100 minutes you read, whether it's the child reading or the adult reading while the child listens, you get a bead.
Every Friday we hand in our minutes and the results are announced to their peers.
Last time Jack won the competition, this time around he is in second place. Today he brought home his beads…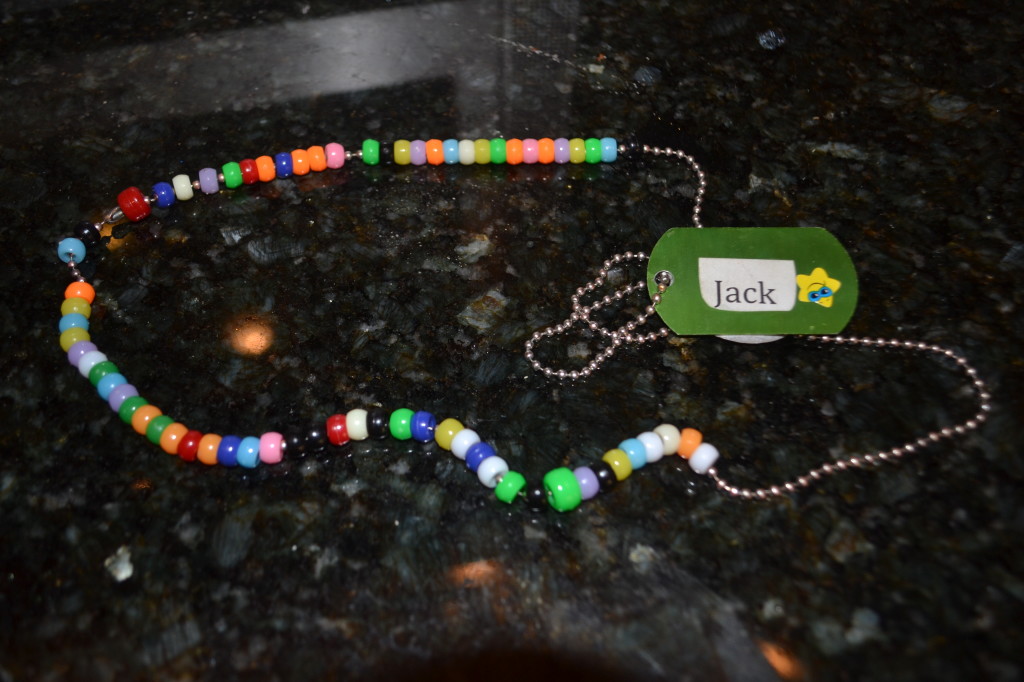 There are 70 beads. Adam spends hours every week reading Jack the Harry Potter books or other books from the library. Sometimes Jack reads a few to Adam.
I know we hand the sheet with our minutes on it in every week but seeing all those hours of time spend in this new context made me teary. All that work my husband puts in to help our most competitive son get ahead of his rivals. It was making me all soft. Until Sam saw the beads.
"I WAN IT" Sam screamed his three favorite words.
No way was I letting Sam break this precious necklace. To lose just one bead would be 100 minutes lost!
I said, "No Sam. This is Jack's. He worked very hard on it."
Sam screamed back, "I WAN HARD ON."
Pin It