Yesterday afternoon, despite the severe weather advisory, we bundled the kids up, packed them into the car and braved the icy, snowy highway to visit the Chicago Botanical Gardens.
The name is deceptive, as the Chicago Botanical Gardens are actually located outside of Chicago in a suburb called Glencoe. It's about 25 miles north of the city.
We had promised Jack that we would take him to see the Wonderland Express. Sunday was the last day.
I must admit I was apprehensive about traveling on dodgy roads and carting the kids around in 10° weather, but Adam talked me into it.
I'm so glad he did!
We practically had the place to ourselves! With so many kids to watch, being able to let them run around and see them at all times is the difference between a stressful outing and a fun one.
They have a scavenger hunt for the kids that the older boys loved. When you complete it you get a free hot cocoa.
The exhibit is quite impressive. All the buildings depicted are made from natural materials. Most of the buildings are replicas of ones in Chicago.
In the picture above you can see many famous buildings including the Marina City AKA the "Corn Cobs", the Chicago Public Library which was built by the winners of a design competition, in front one of Chicago's Picasso sculptures, the Wrigley Building, and the Willis Tower (formerly the Sears Tower).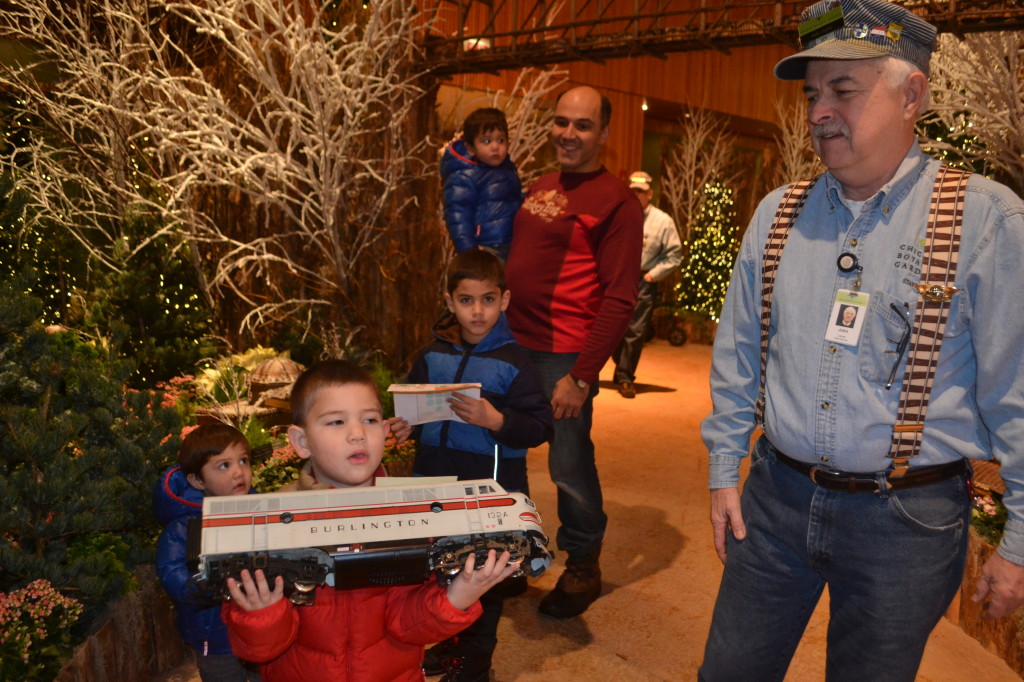 One of the conductors even let Jack and Ben hold a train!
Afterwards they have a family fun center where older kids can make bird feeders and snowflakes from coffee filters.
The younger ones played in the Insta-snow bin.
It's over now but Chicago people remember to put it in the calendar for next year!
Pin It