Every winter I forget about this little gem…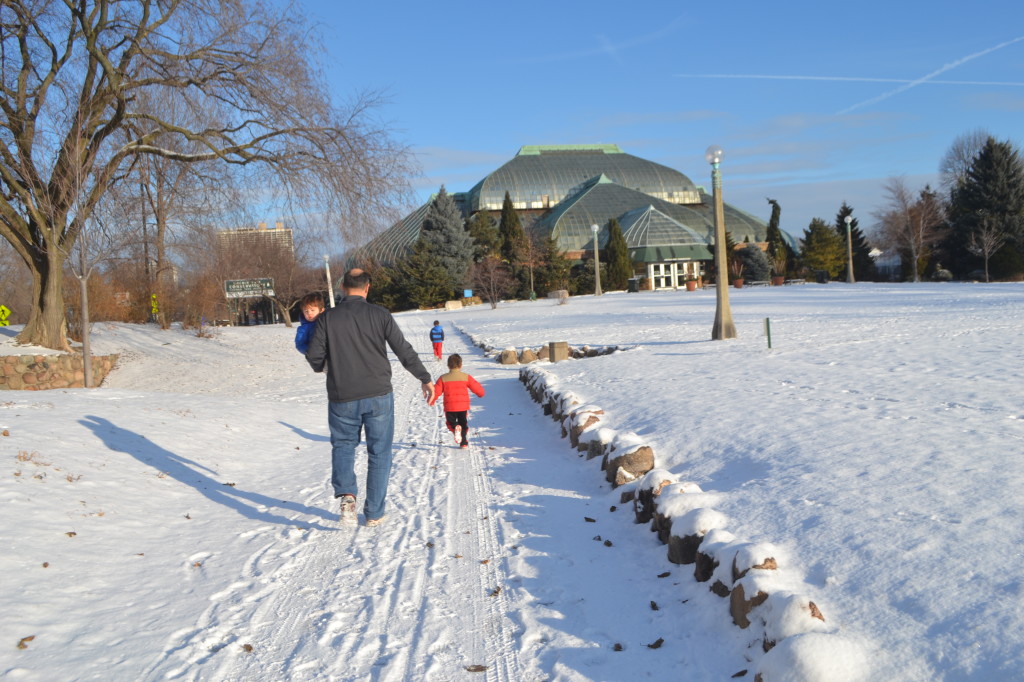 The Lincoln Park Conservatory. In the winter it is an excellent way to clear out your sinuses.
They have a winter train exhibit that the boys get a kick out of.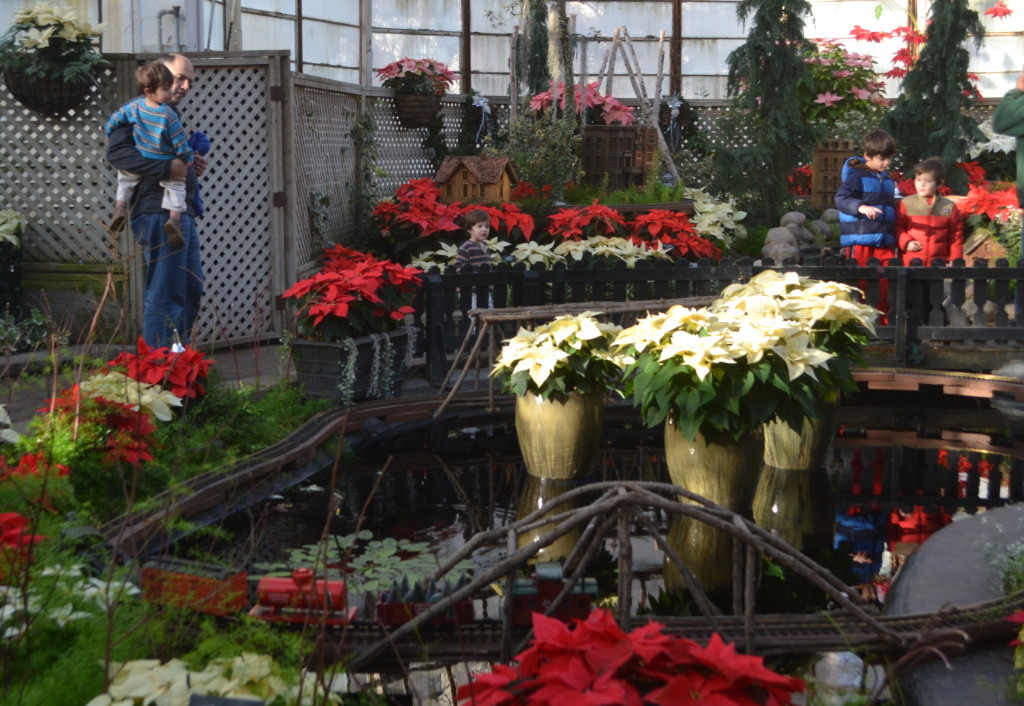 They also have a room with about 20 dinosaurs hidden in it that Ben enjoyed so much we had to pull him out of it kicking and screaming.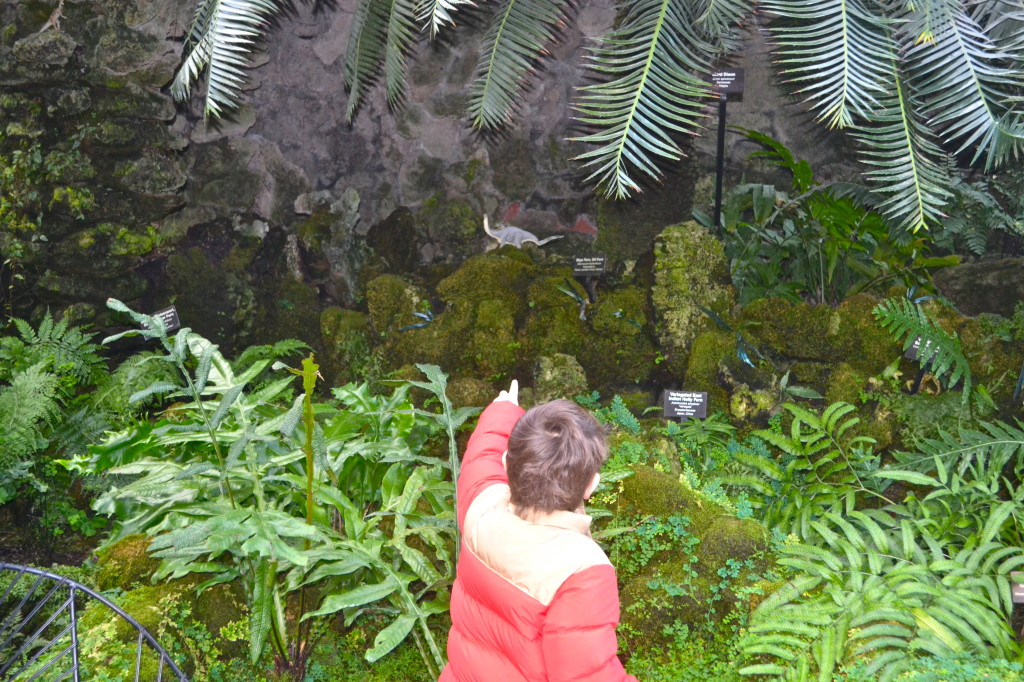 If you can find street parking, it's completely free and open daily from 9-5. And as a bonus, on your way out you catch a glimpse of the Chicago skyline.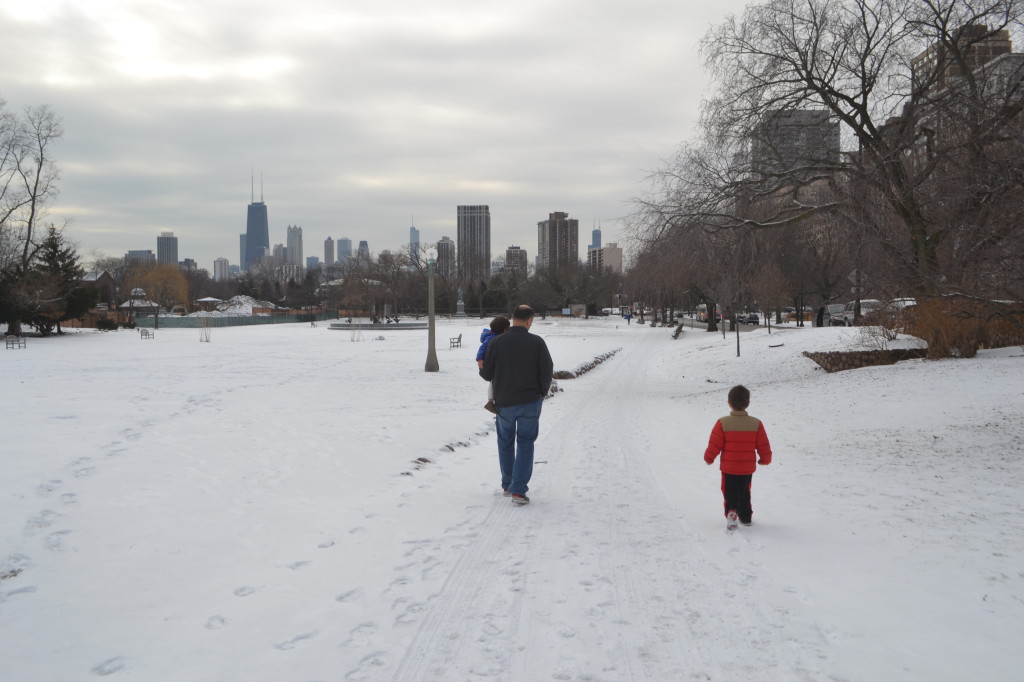 Pin It