Hahahaha. HAHAHAHA. That's my maniacal laughter people.
My father showed up today. He was instantly hit with the full romper room.
So far he seems okay. But I think he's lucky this time. With Brandy here to soften the blow, he does not have to dive in full blast.
We decided to brave dinner out at a sit down sushi/chinese/thai place. We actually had one adult per kid, how bad could it be?
There were a few rough patches. Neither twin would sit in the high chairs, then when we finally got some rice for them, Sam threw it straight into Brandy's water glass. But other than that, it went reasonable well. The glass of Sauvignon Blanc helped.
Tonight I could tell the kids are very happy with all the extra family members around, and with all this help, so are we.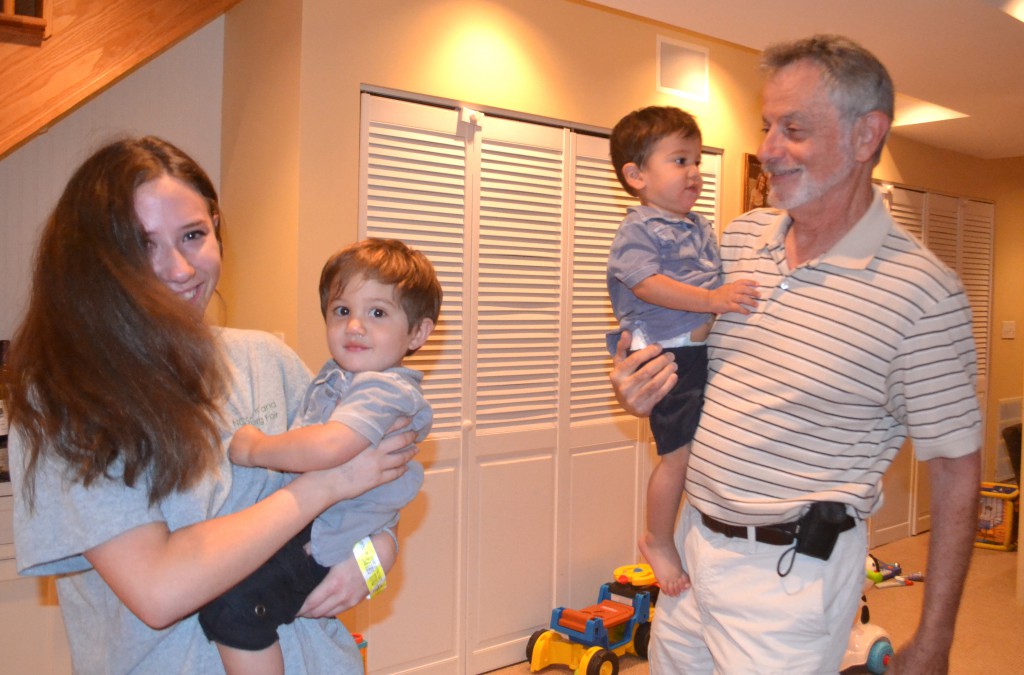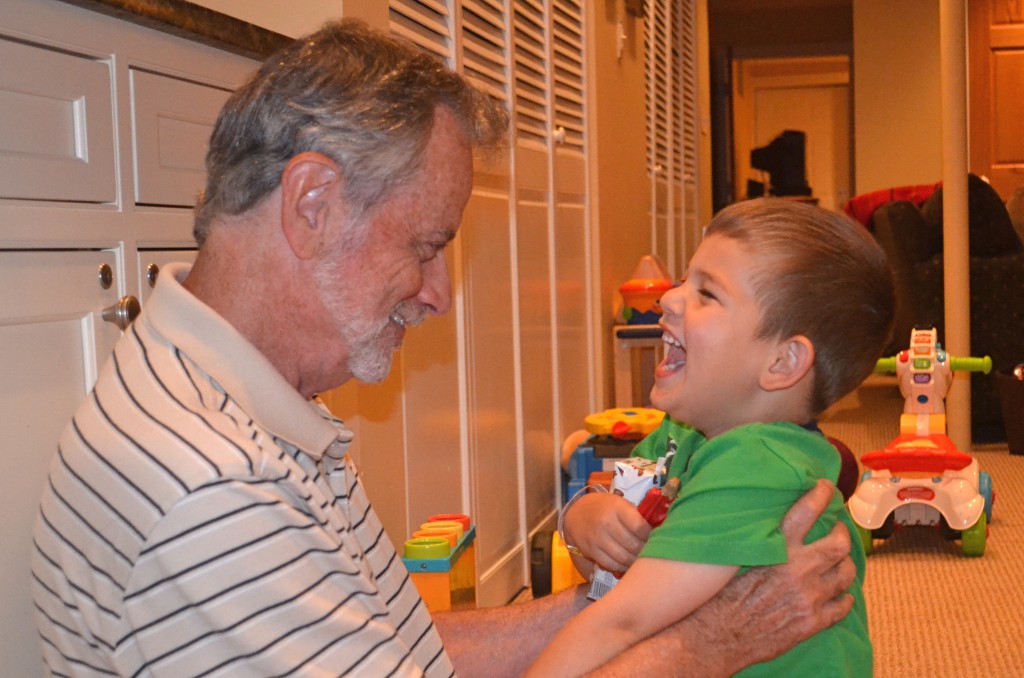 Pin It