Ben turned four today. He has been waiting for this day since Jack turned 6.
"Where are my presents?" he has been asking us every day. Here they are Ben, in the wrapping paper you picked out for yourself…
For breakfast we had pumpkin chocolate chip pancakes…
And because Jack was so upset by all the attention Ben was getting, I made sure to make something special for him too…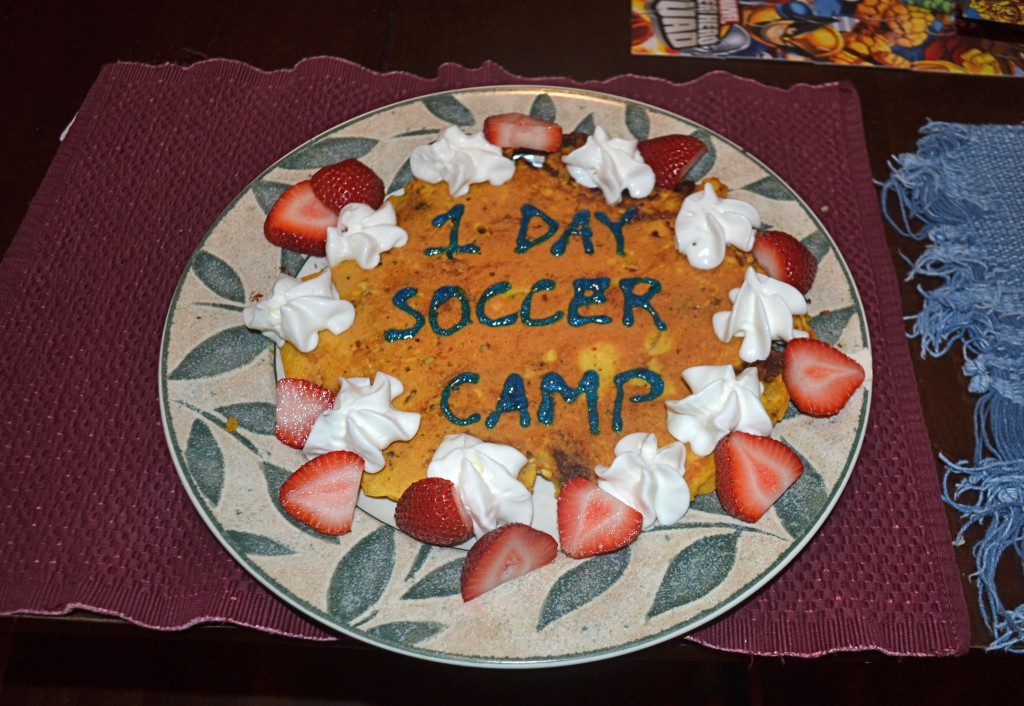 As you can see Jack had soccer camp this morning. I asked Anjelica to come early so I could take Ben to do something very special for his birthday. A cupcake decorating class at Sweet Mandy B's. Not just any cupcake class, a superhero cupcake class!
 Afterwards Ben got to pick where we went for lunch. He picked (surprise, surprise) MacDonalds. They had minions from Despicable Me 2 as the happy meal toy. Since Adam took Jack and Adam to see that movie yesterday, he was very excited. We brought Jack's buddy Timmy with us to lunch. I bought them all 2 minions each. It was the best thing I ever did. They were chasing each other in the play room afterwards and couldn't touch each other because they were all double fisted – a minion in each hand.
We headed back home for the afternoon. We have visitors arrive today from Florida. Tony and Nenoy, who are somehow related to me but no one can seem to explain how.
They were great with the kids. Ben decided to change his name this afternoon to "Mr. Naked" for our guests, but they didn't seem to mind…
For dinner Ben ordered pizza. We got Giordanos famous stuffed pizza for our guests, a white carb cheese explosion that any visitor from out of town must experience to believe.
Finally, we lit the chocolate on chocolate cake picked out by Ben, sorry I mean Mr. Naked,  or … well … uhm … whoever he is … he picked out the writing on top …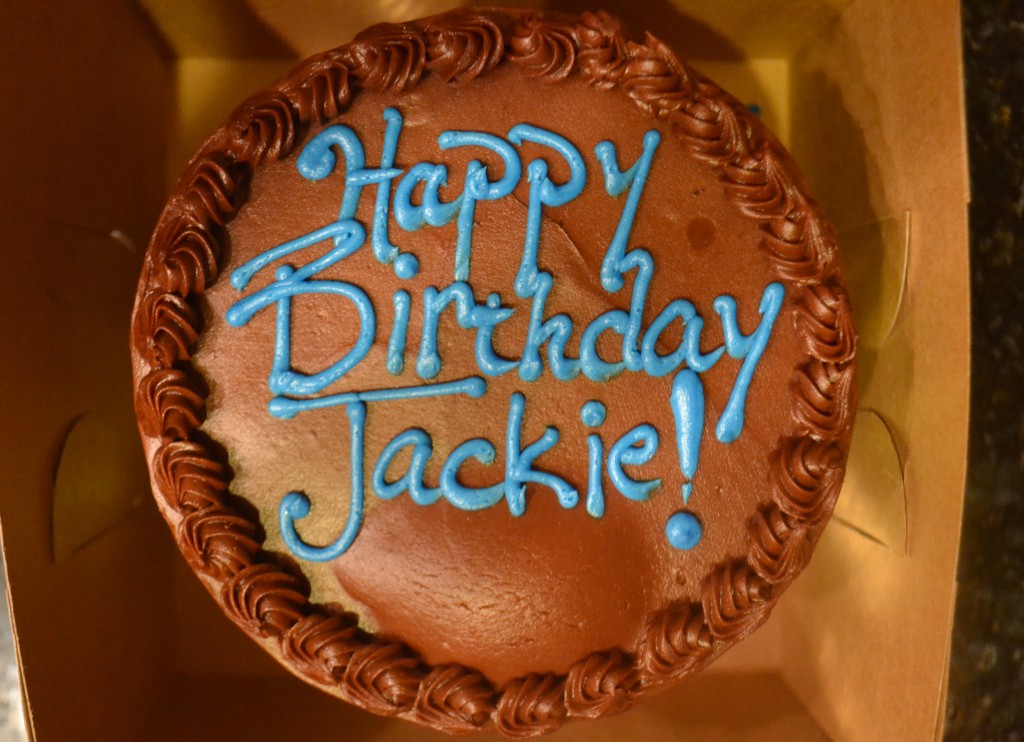 Pin It