Last night I was surprised over and over again by my good friends here in Chicago.
First Pam and Cindy came by to pick me up. I was surprised that Pam was driving. Wasn't she going to drink with me? I found out later she was dropping her car home and we were going to a restaurant nearby.
But before that, she drove us to the suburbs train station for my next surprise – Michelle came in from the burbs to celebrate with us!
After that we went for a drink at a bar near Pam's house. I thought it was the end of the surprises but after drinks we sauntered over to Namo Thai. Once again I was surprised to see many more good friends sitting together waiting for me to show up – Katia, Jackie, Hedy, Jennifer, Kelly, Karen, Myla and Vonda.
I felt very special seeing so many friends making such an effort of my big birthday.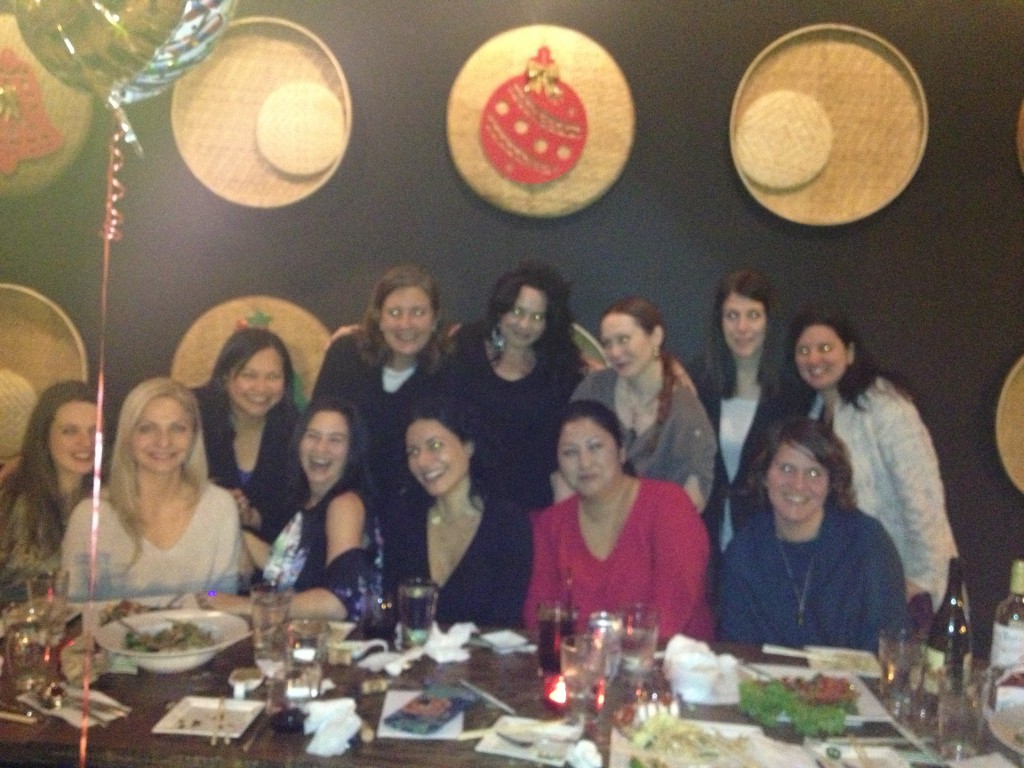 There was a 40th birthday balloon hanging on the back of my seat which followed me with pride for the rest of the night. Though I can't say I'm proud of the way I acted the rest of the evening.
I'm not going to do into all the details. Basically because as the night went on the details got a bit fuzzy. I will say this – my good friends, when I say "let's do shots" what I really mean is, "I've obviously had enough, time to shove me in a cab home."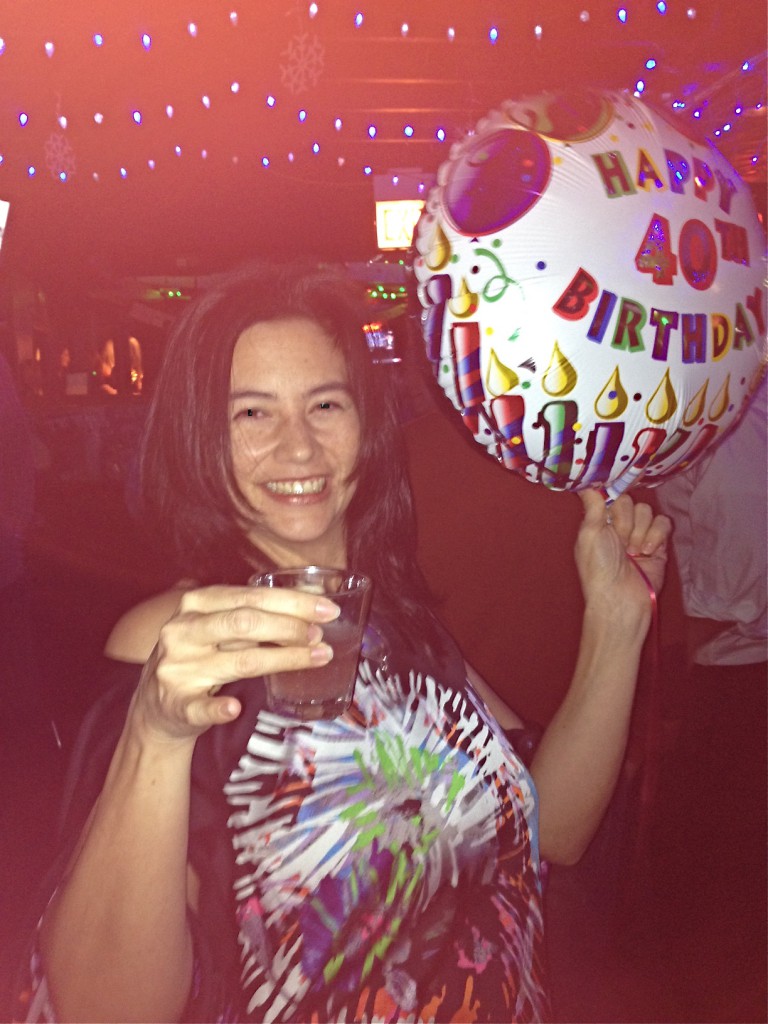 Pin It