In the past 6 months or so I've started baking with Jack. It can be annoying taking the extra time when I have so little of it, and to clean up the mess afterwards but I am starting to think that it's paying off.
Mostly we bake muffins or quick breads like banana bread. But since he's been doing such a good job of it lately, I started to think, what else can he do in the kitchen?
So last night, he helped me make the Chicken Parmesan. I set up bowls of flour, egg whites, and bread crumbs and he dipped them in each bowl then put it on the tray. Not only was it nice to do something fun with him, but he ate it up like crazy!
I think I'm going to have to have him start preparing the veggies next!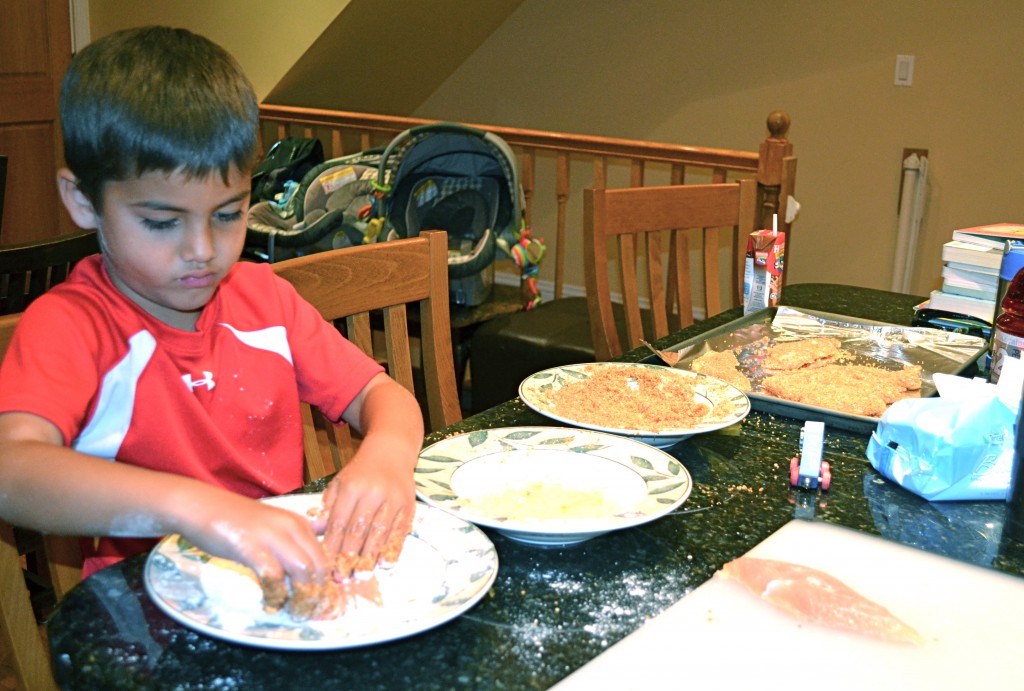 Pin It